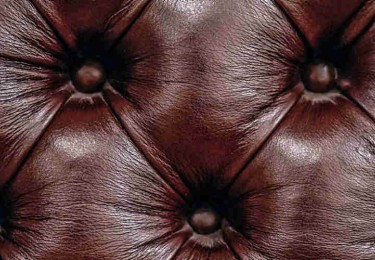 CHANGES TO OUR CARD TERMS
We are making changes to our card terms, including some which will enable us to introduce new functionality in the future, such as being able to authenticate online card purchases with Touch ID or Face ID and using Apple Pay and Google Pay via your debit card. Details of the changes to our terms can be found here
CHANGES TO OUR INVESTMENT TERMS
We're changing our investment terms to require clients to hold a minimum of £100,000 in our discretionary portfolios and we're removing all references to LIBOR and other inter-bank rates which are expected to be replaced with new risk-free rates by the end of 2021. Issuers of any investment assets currently linked to these rates are responsible for reviewing them and updating the market accordingly. How this impacts you will depend on the investment services you use:
where we manage your investments via our Discretionary Portfolio Service, we'll take all necessary action
where you use the Coutts Advisory Portfolio Service, you may wish to review any LIBOR-linked investments that you hold with your portfolio manager
where you use our Dealing and Custody service, you may wish to review any LIBOR-linked investments and seek independent advice if you're unsure how these may be impacted.
CHANGES TO MAKING PAYMENT INSTRUCTIONS
With our ongoing commitment to reducing fraud and protecting your account, and as the overwhelming majority of payments are now being made securely using our digital services or Coutts 24, we are no longer accepting payment instructions via paper. Further details about this can be found here.
A series of 'how to' guides are also available at coutts.com/online to help you get the most out of Coutts Online.
CHANGES TO LIBOR
The Financial Conduct Authority is expecting LIBOR (London Interbank Offered Rate) to be replaced with new risk-free-rates, such as SONIA (Sterling Overnight Index Average) and the Bank of England Base Rate, by the end of 2021. This means that we'll need to move all existing LIBOR-linked lending facilities to a suitable alternative rate. We'll therefore be in touch with clients who hold these facilities over the coming months to discuss the options available. In the meantime, further information about this industry-wide change can be found at coutts.com/libor.
POST OFFICE® SERVICES
As a Coutts Current Account holder, you can now access a range of counter services at thousands of Post Office® branches across the UK, including:
checking your balance using your debit or cash card and PIN
withdrawing cash using your debit or cash card and PIN (your usual cash withdrawal limits will apply)
paying-in cash with your debit or cash card and PIN
making cheque deposits with a pre-printed paying-in slip
LOCATE YOUR NEAREST POST OFFICE

Please note:
Cash paid in at a Post Office using your debit or cash card will be credited to your Coutts Current Account immediately. Please note, as deposit limits may vary, we recommend that you contact the Post Office you wish to visit beforehand.
Cheques paid in at a Post Office will be added to your Coutts Current Account when we receive them from the Post Office – this normally takes two working days. Once we receive them, cheques will follow the normal cheque clearing cycle. Please note, different Post Offices can have different cut-off times for cheque depositing. Please check with the Post Office you wish to use, as this can affect when the cheque will credit your account.
You can't mix cash and cheque payments – you'll need to make two separate transactions.
There's no additional charge for Coutts Private Current Account holders to use Post Office services.
REDEEMING YOUR COUTTS CROWNS
Where you've earned any Coutts Crowns from our THANK YOU FROM COUTTS reward programme between 1 October 2019 and 30 September 2020, these will need to be redeemed by 31 March 2021 (and annually thereafter) or they'll expire. Gifts can be redeemed from as little as 25,000 Crowns as follows:
via Coutts Online or Coutts Mobile, where you can also see the full range of gifts that are available. If you're not yet registered for Coutts Online, please call us on 020 7770 0000 and we can set you up in a few minutes.
by calling us on 020 7309 0045.