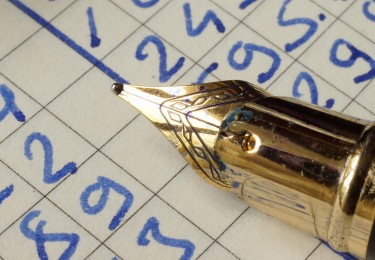 This website contains reports which supplement the information contained in the Confidential Information Memorandum.
The reports are prepared by Aberdeen Asset Managers Limited (the "Investment Manager") on behalf of the Aberdeen General Partner of the Partnership. The General Partner has appointed the Investment Manager to provide investment management services to it. The Investment Manager is a wholly owned subsidiary of Aberdeen Asset Management PLC.
All information in the reports published on this website has been compiled by the Investment Manager including, without limitation, its parent company and various subsidiaries and associates thereof. Certain information contained in this report has been provided by The Carlyle Group and Ipes (Guernsey) Limited, the administrator.
To the best of knowledge and belief of the Investment Manager, the information in the reports is correct at the time of publication but it cannot be guaranteed. Opinions constitute the Investment Manager's judgement as at the date of issue and are subject to change without notice.
The reports are not intended as an offer or solicitation to buy or sell securities or any other investment or banking product, nor does it constitute a personal recommendation.
If you have any doubts or questions about the contents of the reports, you should consult your professional adviser.
By accepting the reports, you undertake permanently to maintain the confidentiality of the information contained in them, and undertake not to copy, reproduce or distribute any part of them to any other person.
The value of investments, and the income from them, can go down as well as up, and you may not recover the amount of your original investment. Your attention is drawn to the section in the Confidential Information Memorandum entitled 'Investment considerations and risk factors'.
Past performance should not be taken as a guide to future performance.
Where an investment involves exposure to a foreign currency, changes in rates of exchange may cause the value of the investment, and the income from it, to go up or down.
In the case of some investments, there is no recognised market for them and it may therefore be difficult for you to deal in them or to obtain reliable information about their value or the extent of the risks to which they are exposed.
Coutts & Co is authorised by the Prudential Regulation Authority and regulated by the Financial Conduct Authority and the Prudential Regulation Authority. Coutts & Co. Registered in England No. 36695. Registered office: 440 Strand, London WC2R 0QS.
Neither the Partnership nor any of the overseas companies performing functions relating to the Partnership is an Authorised Person subject to the rules and regulations made under the Financial Services Act 2012 for the protection of investors, and compensation under the Financial Services Compensation Scheme will not be available in respect of business transacted with them.
Calls may be recorded.