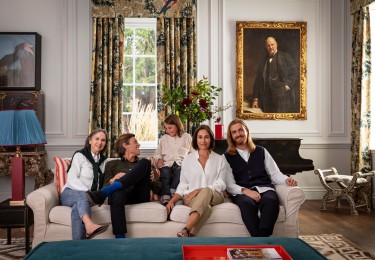 Ways of banking with us
Coutts provides flexible and innovative ways for our clients to manage their money, while preserving the personal touch and accessibility for which we are renowned.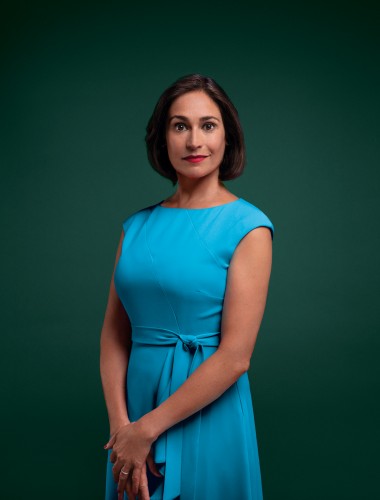 With a 300-year history of working with some of the world's greatest innovators, Coutts remains at the forefront of change. Our online services provide a secure and cutting-edge banking experience, keeping you in touch with your finances through the device of your choice, wherever and whenever you choose.

Online banking to put you in control.

Our online banking service, Coutts Online, is accessible across all desktop and tablet devices. Coutts Mobile, our mobile app, will keep you connected wherever you are.

Coutts Online provides you with a clear view of your wealth – from accounts and loans to money markets and investments. With the capability to make transfers and payments, manage standing orders and direct debits, Coutts Online keeps you continuously connected and in control of your wealth. To ensure a truly seamless and personal service, our online messaging will connect you to your key Coutts contacts, allowing for messages and attachments to be sent without the need for further encryption.

Read more on staying safe online

With many of our clients opting for digital statements, Coutts Online will enable you to manage statements online and create email and text alerts.

Technical and browser Information

Coutts Online is generally available to clients aged 18 years and over with a Coutts account.

Making the ordinary extraordinary

Coutts Concierge is available online – offering Silk cardholders additional flexibility and 24/7 access to exclusive benefits. From booking all aspects of travel to making social and leisure arrangements, Coutts Concierge Online complements the telephone and email service for which Silk is renowned.

With enhanced functionality and a new design, the online service gives you unique access to exclusive services and bespoke discounts. Silk cardholders can book flights, hotels and car hire, and enjoy benefits such as room upgrades and dining and spa deals at over 1,800 luxury properties worldwide.

You can also browse our selection of prime-time held tables to make reservations at top restaurants worldwide, and instantly book tickets for selected music and theatre events. We also provide access to a range of exclusive retail deals, negotiated with world-leading brands, and a curated series of member-only events.

0207 479 3468 | couttsconcierge@tengroup.com

An extremely rewarding relationship

THANK YOU FROM COUTTS is our exclusive reward programme that offers a range of luxurious gifts and experiences to clients who have a Silk Charge Card or Silk Credit Card.

You earn 'Coutts Crowns' – which you can redeem for luxury items and experiences – when you buy things using your Silk Charge Card, Silk Credit Card or Coutts Debit Card. So whether you're buying a car or a coffee, it all goes towards your tally. And the more business you do with us, the faster you can earn Crowns.

You gain Crowns when you buy goods and services. You don't gain Crowns for certain financial transactions such as withdrawing cash, buying foreign currency or travellers cheques, investment deposits, tax payments or repayment of debt. See full terms and conditions for details.

You can keep up to date with the number of Crowns you have and what you can get with them quickly and easily through Coutts Online, Coutts Mobile or by calling Coutts 24 on 020 7309 0045. And you can redeem them any time over the course of the year, spending as many as you like. So you could use a few at a time for specific treats or exchange them all at once for something really special if you have enough of them.

All Coutts personal clients aged 18 and over are automatically enrolled in the scheme – no form filling required. All you need to do is get either a Silk Charge Card or Silk Credit Card – you won't be able to earn Crowns without one. To get either a Silk Charge Card or Silk Credit Card , speak to your private banker or call Coutts 24 on 020 7309 0045.


Silk Card

Silk Charge card representative 0 % APR Variable

Silk Credit Card representative 14.7 % APR Variable

Over-18s Only

Coutts Clients Only

Coutts Concierge is available to Coutts Silk cardholders
Already a client?
For more information about our
services, please speak to your
adviser or call +44(0) 20 7957 2424.