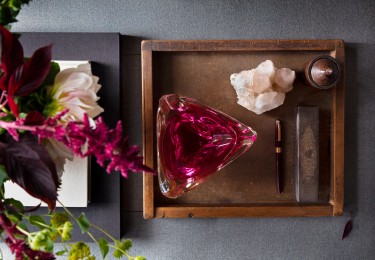 Invest in just a few clicks
Welcome to Coutts Invest - a simple way to invest your money
Decide how much you want to invest and how adventurous you want to be
Choose from five funds – managed by us
Start with £500 minimum, with the option of regular monthly contributions from £50
Use it to bring all your pensions and ISAs together, or as a general investment
Already registered for online banking with us? Start now. Otherwise, call
020 7770 0000 or speak to your private banker.
The value of investments can go down as well as up and you may not get back the full amount you invest.
Invest Online
If you're happy to make your own investment decisions, without advice, it couldn't be easier to invest
Select your Fund
Choose from a range of multi-asset funds depending on your attitude to risk.
Managed by Experts
Access our in-house view investment expertise and the Coutts house view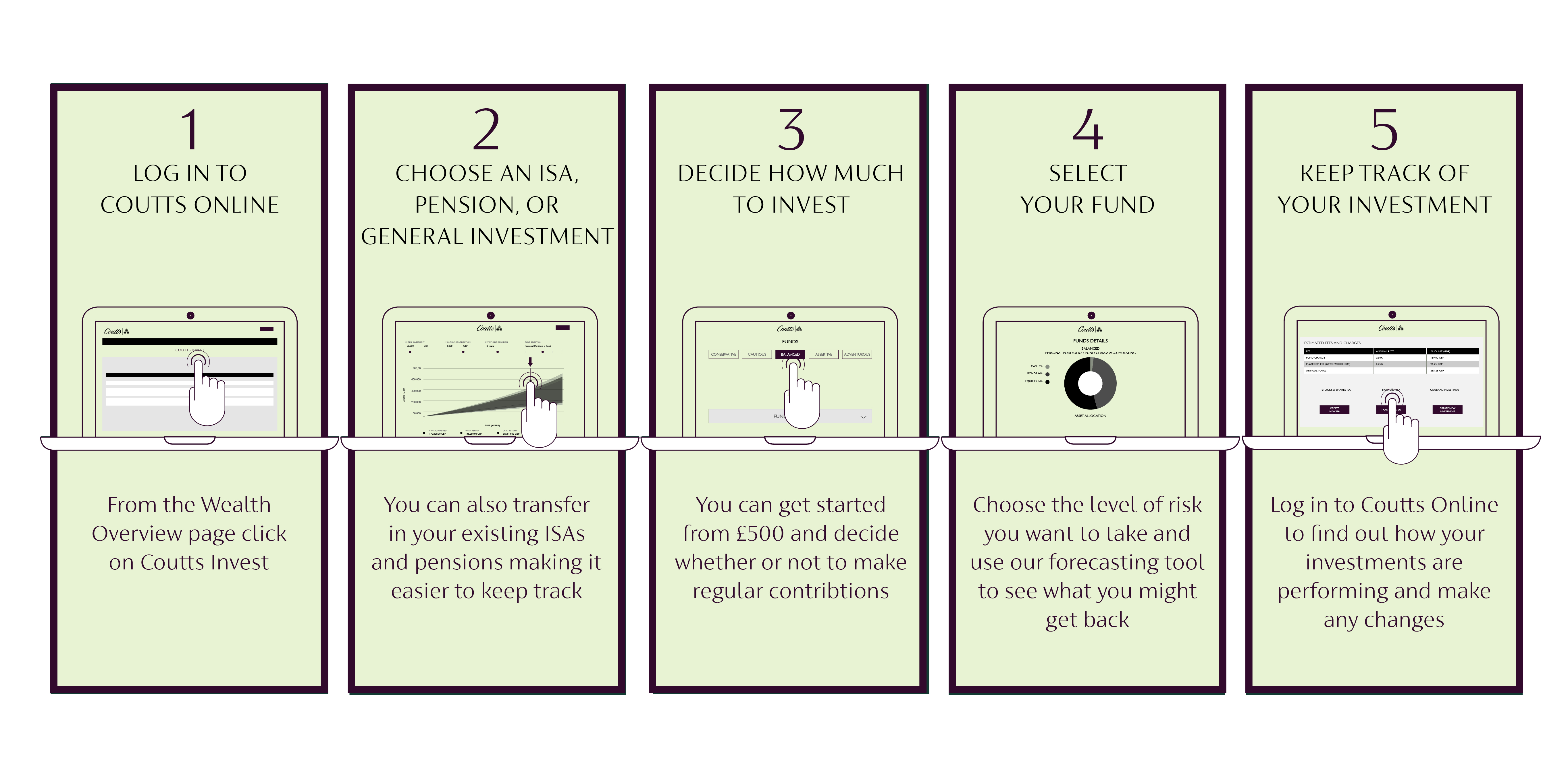 Choose an investment that matches your objectives
Some investors are looking for a comparatively steady return that just protects the spending power of their money. Others are willing to accept less certainty and a higher possibility of losing money for the chance of higher growth. Our range of five Personal Portfolio Funds aims to provide an option to suit your preferences.
Each fund gives you access to a diversified portfolio of assets, in a transparent and low cost manner.
The value of investments, and the income from them, can go down as well as up, and you may not recover the amount of your original investment.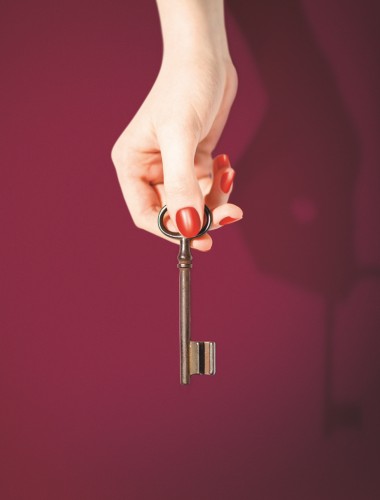 The total annual cost for investing through Coutts Invest comprises a platform fee, a fund fee known as the Ongoing Charges Figure (OCF) and transaction costs.
Our fees are reviewed from time to time and we will let you know in advance if there are any changes that will affect you.

To understand our fees and charges in more detail please refer to the Coutts Invest Fee Tariff within Coutts Online.
Platform fee:
The platform fee varies depending on the value of your investment – see the table below for how it works:
| Tier | Value of your Investment | Platform fee Rate | Ongoing Charges figure | Transaction Costs |
| --- | --- | --- | --- | --- |
| 1 | £0 to £1,000,000 | 0.15% | 0.50% Max | 0.07% Highest |
| 2 | >£1,000,000 to £5,000,000 | 0.10% | 0.50% Max | 0.07% Highest |
| 3 | >£5,000,000 | 0.05% | 0.50% Max | 0.07% Highest |
Ongoing Charges Figure (OCF):
Each fund has its own OCF which will vary depending on the costs of the underlying investments. This will not be more than 0.50%. The OCF is made up of an annual management charge and other expenses relating to the underlying investments.
Transaction Costs:
This is the cost of buying and selling shares and other investments that make up the fund. The fund manager estimates, based on actual past costs, that the highest costs that will be incurred for any of the available funds will be 0.07% of the value of the fund each year. These costs will be deducted by the fund manager from the fund's assets.