Million Pound Donors Report 2017 | The Stone Family Foundation
"Don't leave your business acumen at the door. The value we provide to our grantees is as much about the advice and mentoring … as it is about the financial funding"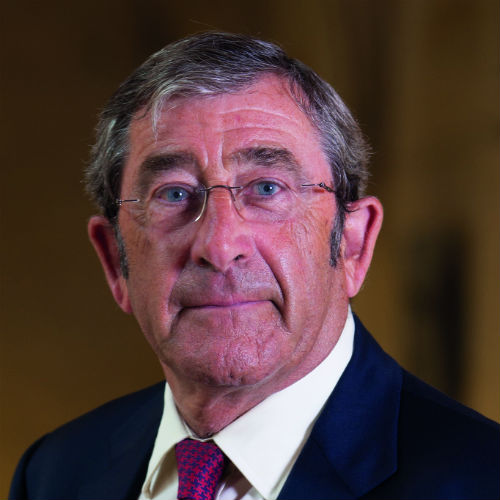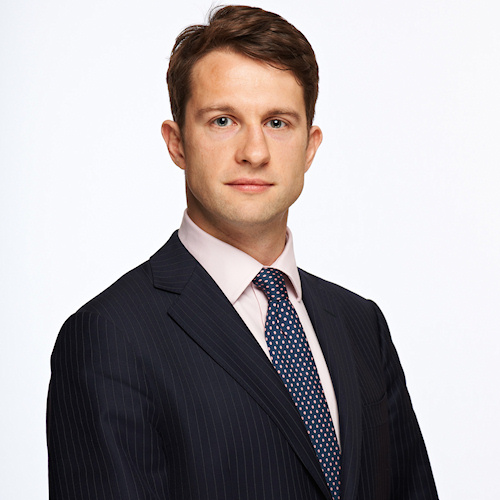 The Stone Family Foundation
The Stone Family Foundation was established in 2005 by entrepreneur John Stone and his wife, Vanessa, following the sale of the business John founded in 1991. It supports innovative, sustainable and entrepreneurial solutions to major social problems, particularly water and sanitation (WASH) in the developing world, and disadvantaged youth and mental health in the UK. John and his stepson Charlie Edwards are Trustees of the Foundation.


John featured in the first Coutts Million Pound Donors Report in 2008 and Charlie has been actively involved in the Foundation since 2010. Their shared philosophy is to support pioneering and innovative developments and to "be prepared to take risks".

It's been ten years since we spoke to you for the first Coutts Million Pound Donors Report. How is the family involved in the Foundation today?
John: Five years after we established the foundation – so in 2010 – Vanessa and I asked our three children, who were in their twenties, if they'd be interested in joining us in our philanthropy. We made it clear that they didn't have to do what we were doing; if they had ideas of their own we would be very happy to support them. Charlie is now very much involved; Sophie was involved for a time and subsequently pursued a career in philanthropy in America.
Charlie: My immediate reaction was that if there was a role for me in the Foundation, I would take it. It is extremely interesting for me to be in the privileged position of making investment and donation decisions. It's intellectually stimulating and it feels great to be helping people less well off. Why would anyone not want to do it, given the chance?
I decided to focus on disadvantaged youth in the UK. I wanted to choose something local rather than overseas because I had a full time job and didn't have the time or capacity to travel abroad – if I was going to have a meaningful engagement with a charity they needed to be within reach. I also felt that my own youth wasn't that far behind me, and I was conscious that I'd had a very 'advantaged youth' – it was as simple as that. My wife was a teacher at the time and she was passionate about the area too.

What has it been like to work together in the Foundation?

Charlie: I've found it fascinating, not having worked with John in a business role. This is as close to working together as you can get, and I enjoy seeing John in a professional capacity and having the sense that we're building something together.
John: It has been hugely rewarding. It is a great experience to engage with the family in a way that you wouldn't normally. While Charlie is responsible for the disadvantaged youth portfolio, he's also a trustee and brings to the board his skillset and knowledge of investing in private equity – which is very much what we're doing in our WASH portfolio.
We run the Foundation in a business-like way. If you were to sit in our trustee meetings, it's a bit like the board of a private equity company, which is fairly unusual. Charitable organisations generally talk about 'beneficiaries'. We hate that word, we find it very patronising, so when we are providing access to safe water and sanitation, we talk about providing WASH solutions to households, to consumers, not 'beneficiaries'.

Has there been a particular donation or partnership that you have been particularly pleased with?
Charlie: Many! One I've really enjoyed is The Boxing Academy, an 'alternative education provider' that takes children who've been excluded from state schools and are about to be sent to a Pupil Referral Unit. Its innovative model evolved around boxing and providing role models for young men, but it was in a pretty precarious state when we came across it. It went through a real low point, but under new management they turned it around and were recently awarded free school status under Ofsted. It's now very stable and doesn't need external funding – and they're looking to roll the model out.
Once we were in, we thought that we should see it through. Having pulled out at the time would have been tantamount to saying "close it down". Of course, it was the team there who had the grit to make it happen, but we provided £75,000 a year of unrestricted funding which was quite a big portion of their shortfall and I think it did help. The most gratifying thing is that it is a really good model, doing excellent work with these 'at risk' young people, and it will hopefully thrive.
John: That highlights a general philosophy of ours, which is to support pioneering and innovative developments. We have a much higher risk profile than many philanthropists, which is fine because we are small and as I am an entrepreneur, we can make decisions quickly. I made my money from taking risks in business, so am much more inclined to take risks philanthropically in a sector which is generally very conservative and risk adverse .
There are two projects I particularly like. One has been our largest investment – more than $10 million over five years into market-based solutions for sanitation in Cambodia. We've seen access to sanitation in rural Cambodia grow from 20 % when we started to over 55% today, on track to reach 100% by 2030. A total transformation. But just as importantly, the model has been seen as the way forward by other developing countries with high rates of open defecation.
The other is my favourite: a small, start-up social enterprise in Uganda called Sanitation Solutions, which provides affordable sanitation services to low- and middle-income households. I met a lady named Sharena who'd taken on four experimental businesses that had spun off from a bigger charity. Her business plan was hopeless, but she was great – and we back people rather than business plans. I asked her to pick her winner and create a new plan. She's young and dynamic but needed help so we provided her with a mentor, an old business colleague of mine. He's helping her develop this into a great success story.
What would you say are the Foundation's main characteristics?
Charlie: Large charities generally shy away from taking the risk to back an individual, whereas we are prepared to take risks. I think you need to differentiate yourself as a funder; you need to know what you stand for and what makes you different, and focus on that niche.
John: The word 'niche' is very important. We're aiming to increase our funding to about £10 million in WASH and £2 million in disadvantaged youth and mental health each year. But in every case we want to add the most value with a relatively small amount of money. So for us, leverage and co-funding is very important. We've developed relationships with like-minded funders, such as The Hilton Foundation, with whom we share ideas and jointly fund projects.
One constant dilemma is around financial sustainability – is it more important to serve the poorest of the poor or for the enterprise to achieve financial viability? We believe it is vital to achieve viability; otherwise initiatives die because they depend on donor funding which cannot be relied on forever. Africa is littered with thousands of water pumps that don't work, because they don't generate revenue to pay for maintenance so years later they are broken with no money to fix them. By working with like-minded funders, we can identify and catalyse best practices – for example by co-sponsoring market research to look at the operations of small 'safe-water' enterprises all around the globe.
What do you look for in a co-funder; what makes the relationship work?
Charlie: Our two biggest co-funders in the UK are Impetus-PEF, for disadvantaged youth, and The Royal Foundation on mental health. They come with a lot of resource, talented people and a very clear process, so we feel our money gets good leverage with them. You have to feel that the people you work with are going to make your pound go further, and that there is an alignment of philosophies as well.
What are your expectations of the organisations you support?
Charlie: They need to be able to demonstrate measurable impact. They don't need to be run like a business but they do need that accountability, transparency and focus. We have to believe in the people, that there is someone at the top we feel we can partner with. And we expect very open reporting and monitoring against milestones.
John: Our grants or investments would typically be over a period of two or three years, so we expect there to be a coherent plan over the period with clearly defined milestones and sensible reporting. We're careful not to overload the organisations with burdensome reporting requirements, especially the smaller ones. We'd much rather go and see them and talk about things. It would be very unusual for us to agree a grant or investment without meeting the organisation first.
Because we're prepared to take risk, we expect things to go wrong, which most charities hate. We make it very clear: we know things go wrong, so don't cover it up – so come and talk to us about it. It's about openness and mutual trust.
What developments over the past ten years have impacted your philanthropy?
John: When we decided to focus on WASH, we agreed to focus entirely on market-based solutions. At the time it was regarded as unconventional and maverick, but there is no question today that, while social enterprises aren't the whole solution, they have a clear role to play. The role of businesses has emerged over the ten years and we can more clearly see where social enterprises can fill the gap, this gives us more confidence to back our particular approach.
Charlie: The venture philanthropy concept has grown in the UK, and people in the business community are looking to translate the principles of private equity and venture capital into developing charities, which has been interesting. People have quickly realised that you can't do to a charity what you can do to a private company, and change takes longer, but I also think a lot of good has come through that. There's been a retrenchment in government spending, and one of the more positive outcomes is that everyone has had to sharpen up considerably to demonstrate clear outcomes and value for money.
What are your plans for the future?
John: We have only recently decided to increase our level of funding both in WASH and disadvantaged youth. As a consequence, I felt we actually needed to employ our own professional team, which we have now done in the WASH sector.
A key question has been: "Do we want to leave an endowment or spend down?" It was the decision to spend-down more during my lifetime that led to us increasing our investments and grants. So at the moment we're working out how to do this. You have to have the confidence and experience to increase your ability to give.
What advice would you give to others who are thinking about philanthropy?
Charlie: Be focused and have a clear strategy – where you want to fund, what types of charities you want to fund, and what works for them. Otherwise you get inundated and drift, because there are so many great causes. You also need to be prepared to pay organisations to deliver charitable work. There's a sense that if you donate, you want to see 90% 'go to the beneficiary', but the reality is that every charity needs good people and systems – which is why we are prepared to make grants which are unrestricted.
John: Ask other philanthropists, learn from mistakes that have been made in the past. We've benefited from advice from the likes of Coutts and New Philanthropy Capital, and have therefore made many less mistakes than we would have done. The other advice I would give is: don't leave your business acumen at the door. The value we provide to our grantees is as much about the advice and mentoring that we provide, as it is about the financial funding. It's not just about the value to the grantee, but also the huge enjoyment and satisfaction we get from helping a small organisation to develop and achieve their goals.
It puzzles me why more very wealthy people don't engage in philanthropy. I found myself in a position I never imagined I'd be in, selling a business for over £100 million. There was no way we would spend it on yachts and a luxury lifestyle, and we wouldn't be doing our children any good leaving it to them, so there was only one other alternative – to give it away intelligently to achieve real value.
About Coutts Institute
We understand that wealth means more than money. The Coutts Institute focuses on the governance of wealth - helping family businesses succeed, helping clients fulfil ambitions for their philanthropy, and preparing the next generation for inheritance.
Discover More About Coutts Institute