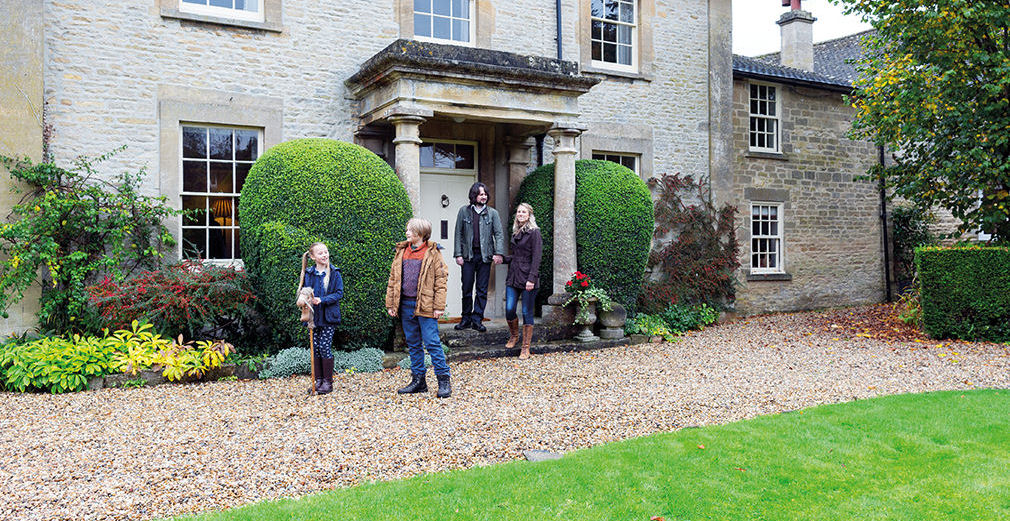 Zen and the art of financial planning
Sorting your finances can be a headache, but a well-founded financial plan can support your health as well as your wealth
Let's face it, life can be stressful. Pursuing a career or building a business while keeping your family life fulfilled and finances fit and well is difficult. And that's when everything runs smoothly. There's the added pressure of having a back-up plan should something go wrong.
The daily plate spinning of modern life can make it hard to find time to step back and set up a proper financial plan. While we recognise that forward planning is crucial within our professional lives, the same discipline isn't always applied to our domestic lives, even though arguably nothing matters more than financial security.
So we just carry on, worrying about money, our family and the future. That worry can build up over time; it may not be at the forefront of our minds but it is there, lingering in the background. It can cause stress and eventually distract us in our day-to-day lives.
But take the time to figure out your financial goals and formulate a plan and you won't just feel financially secure, you could feel calmer and more focused too.
Clear your mind
Stress is a very real issue in the world today. A 2018 study by the Mental Health Foundation in the UK revealed that 74% of people felt so stressed during the previous 12 months they had become overwhelmed or unable to cope.
Obviously financial worries are just one part of that, but they are a part of it. Whether it's conscious concern or an underlying unease, worrying about your wealth disappearing or who gets it when you're gone can really take its toll.
But get a sound financial plan in place and that's at least one less thing to worry about. You can free that part of your mind to focus on other, possibly more fun, things.
This thinking ties in with some of the ideas behind mindfulness, an increasingly common way that people deal with stress. It's about paying more attention to the here and now, among other things. Putting a structure in place that stops you worrying about the future of your finances could certainly help with that.
THE FINANCIAL JIGSAW
With so many distractions in life, we tend to hurriedly assemble pieces of a financial jigsaw when the need arises without necessarily knowing what the overall picture looks like. Working with an expert financial planner to see the end goal can help ensure the pieces fit together more smoothly.
Let's take an example. You may be worried about your children's education. What's the best, most efficient way to pay for their preparatory, senior and university days? Can you do it and still maintain your current lifestyle? How would their education and your family's lifestyle continue should you suddenly become unable to work?
While considering all this, you might quite separately be thinking about investing. You've heard it helps keep the value of your money above rising prices. While the value of your investments could fall as well as rise and you may not get back what you put in, a well-diversified approach managed by experts could grow your wealth over time. But you're nervous about markets and have seen some alarming headlines in the press.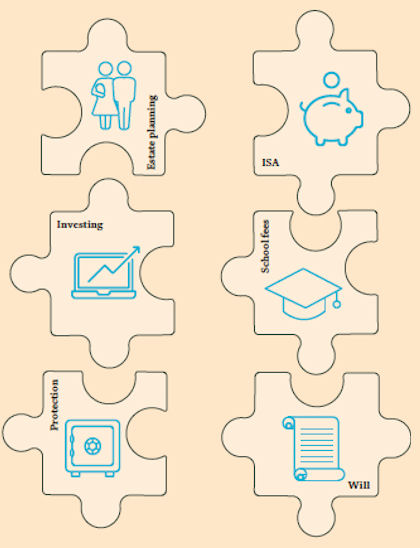 Become A Client
When you become a client of Coutts, you will be part of an exclusive network.

Read More
Look at both these issues side by side, and investing over the long term with a professional investment house is actually one way to grow your wealth so it can cover future school fees. You shouldn't completely depend on it as the only source of funds for your children's education, but as part of a broader financial plan it could be an effective way to manage your wealth for your family's future.
And taking the right measures to protect your wealth could help ensure you can continue to pay for your children's education even if you're suddenly unable to work. Life assurance, income protection, critical illness cover or business protection could all be well worth considering, and the right mix of them could bring you the peace of mind you deserve.
Suddenly the jigsaw starts to come together.
Once you've made these types of connections across your financial life, thinking about everything from your will to your pension, from your tax planning to your philanthropic goals, the good news is that, once the initial 'heavy lifting' is done, keeping your financial plan up to date is relatively straightforward.
We all know that life's journey does not come with a manual. We tend to improvise as we go along. But there are certain predictable milestones many of us will see coming – career, marriage, children and, to be blunt, death.
Knowing this means we can get a 'head space head start' through sound financial planning.
Life can be stressful, but it doesn't have to be.
When investing, past performance should not be taken as a guide to future performance. The value of investments, and the income from them, can go down as well as up, and you may not recover the amount of your original investment.
20 Nov 2019

We bust the six most common misconceptions around financial planning.

20 Nov 2019

Passing on wealth from one generation to the next can be tough for both the giver and the receiver. Here's what to think about when passing on wealth.