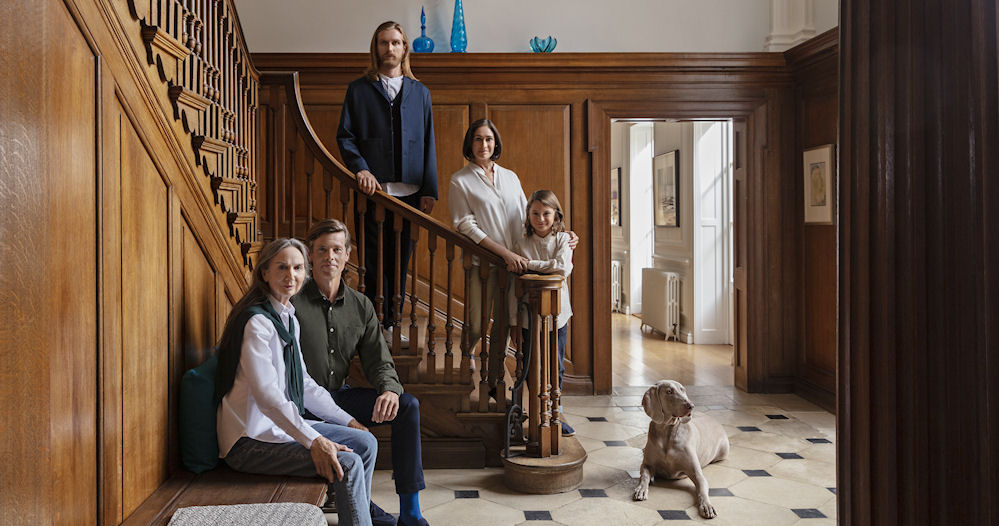 Family Fortunes
Passing on wealth from one generation to the next can be tough for both the giver and the receiver. Here's what to think about when passing on wealth.
Get the basics in place and you're well on the way to building your legacy.
One of the worst job interview questions in history is: "Where do you see yourself in five years' time?" The short, honest answer for most of us would probably be "who knows?"
But one of the most important questions your banker can ask you is: "Where do you see your wealth in 50 years' time?"
Why? Because achieving what you want from your wealth, and leaving a legacy long into the future, require careful planning.
We all want to do the best for those we care about, and that includes how we pass on our wealth. The right financial plan can help. From navigating your tax allowances to handing over the family business, when the plan comes together it will feel good.
You've probably worked extremely hard to earn your fortune. Even if you inherited it, you'll have worked hard to nurture it. Either way, you will want to make sure those you leave it to continue to care for it in a way that meets your wishes. Thinking about a time when you're no longer around is never easy, but we would argue it's essential if you want your wealth to have its intended consequences.
On the flip side, doing nothing could cause difficult disputes among your family and lead to unexpected tax liabilities that lessen your legacy.
Where to start
While the wonderful world of financial planning can be complex, Coutts financial planning specialist Joe Smith says it's worth starting simply by getting the basics in place.
"First and foremost, you need to think about what you want to achieve with your wealth," he says. "Do you want to simply spend it or give it to charities during your lifetime, try to grow it for the future through, for example, investing, or do nothing?
"Whatever you decide, we would obviously advocate growing your wealth so that your legacy can achieve as much as possible, and you set everything up nicely for future generations. If that's the route you go down, we think you should start by writing or updating your will, reviewing your pension and ensuring your wealth is protected.
"Getting those basics in place ensures you're building a future for your wealth on a firm foundation. After that, we can start looking at more complicated things like tax allowances and trusts to ensure you leave your money behind in the best way possible."
The younger generation perspective
Talk things through to make sure you're ready.
Having wealthy parents sounds like living the dream. It's certainly true that it brings an abundance of opportunities in life, not to mention the best education money can buy.
But whether you were born into it or were there to welcome it to the family, it can come with a lot of pressure. To paraphrase Churchill, where there is great wealth there is great responsibility, and taking the reins of running the family fortune can be a daunting prospect.
Want to talk about it?
The best way to deal with this in our view is to work closely with your parents on a good succession plan while they're still around. Don't just wait for the wealth to become yours when they're gone and then figure it out. Discuss it, debate it, draw up a plan together.
Coutts executive director Colin Jones says, "The good thing about this is it involves agreeing what you all think the family wealth should be for in the first place. That then becomes the guide for getting the most suitable financial structure in place.
"It can help sort out a lot of important issues. For example, you might initially think the only way to fulfil the family legacy is by making lots of money. But making money is just one way to be successful. You may want to focus on supporting a charity or pursue a career that you love but that doesn't necessarily pay well.
"Whatever your wishes, communication can be the cornerstone of any successful succession plan. Wealth can be lost as well as gained as it moves across generations, but communicating about and planning for the future can help prevent that from happening."
Think of those who follow you

It's also worth getting your own financial house in order for those who come after you in the family line, even if you don't have anyone depending on you yet. As Colin explains, it's never too early.
"Lots of our younger clients feel they don't need to think about things like wealth succession until they're older," he says. "They want to get their heads round how they manage their money within their lifetimes first.
"While this is obviously important, passing on your wealth should be on your financial 'to do' list too. It's worth making sure that your own children are protected if they inherit prematurely and receive adequate guidance on family wealth. It's also worth ensuring your assets go to the appropriate people. And all this can be much easier if you have the right financial structures in place."
Become A Client
When you become a client of Coutts, you will be part of an exclusive network.

Read More
When investing, past performance should not be taken as a guide to future performance. The value of investments, and the income from them, can go down as well as up, and you may not recover the amount of your original investment.
20 Nov 2019

We bust the six most common misconceptions around financial planning.

20 Nov 2019

Sorting your finances can be a headache, but a well-founded financial plan can support your health as well as your wealth.