"We see continued, above-trend growth…"
Summary
What our investment experts recently said to clients about the risks and opportunities currently out there in markets.
3 min
read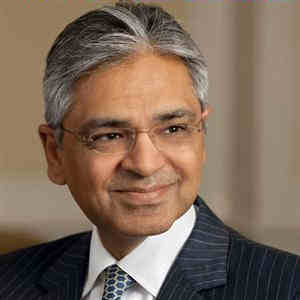 Mohammad Syed
Head of Asset Management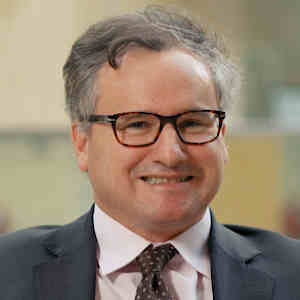 Alan Higgins
Head of Multi-Asset Investing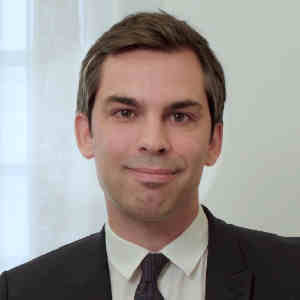 Lilian Chovin
Investment Strategist
We held a call for clients this week to share our views on the current state of investment markets and where we see opportunities.
Mohammad Syed, Head of Asset Management, Alan Higgins, Head of Multi-Asset Investing and Investment Strategist Lilian Chovin gave an update on the Coutts view on a range of issues – from Brexit to the US, from Japan to the emerging markets – before taking questions.
Here's a summary of what they had to say.
On the global economy

Lilian Chovin: "We have to remember that last year was an exceptionally calm year for markets and 2018 is simply a return to more normal conditions.
"We know from experience that markets tend to overshoot. The economy's never as good or as bad as markets suggest, and right now we have reason to think that markets have moved a little bit too far to the downside.
"If we look at a wide range of economic indicators, despite a global economic slowdown – something we are not disputing – we see continued, above-trend growth in the US but also in Europe and other parts of the world.
"That implies healthy labour markets, wage growth and robust corporate profits – all of which should support markets in the near future."
On opportunities in today's markets

Alan Higgins: "Japanese equities. If we look at the Japanese situation – very interesting. The corporate debt position in Japan? There isn't any. The median Japanese company is net cash positive, quite remarkably. It is completely de-leveraged. So a very strong position. The economy is performing, it's a very slow-growing economy but in terms of GDP it's holding its own versus other countries. And it's a cheap market. It's an area where we are overweight."
Lilian Chovin: "What we're looking at, at the moment, is emerging market corporate debt in US dollars. What we have at the moment is emerging market debt in local currency and local currencies can fluctuate a lot in an uncertain environment. Having a similar investment in US dollars means you are really taking a credit risk only. And that's better and easier to control.
Become A Client
When you become a client of Coutts, you will be part of an exclusive network.

Read More
On market uncertainty
Mohammad Syed: "It's fair to say that we are continuing to see a number of complexities affecting markets and the economy which is creating short-term risk and volatility. There is increased friction between the US and China, concerns about US interest rates for next year, the direction of the US dollar and, of course, Brexit.
"Added to this we are seeing lower levels of liquidity in markets as we head into the holiday season although this is not unusual for this time of the year.
"Much of this is short-term noise that we expect to fade away over time."
Alan Higgins: "In November we did say there would be a Brexit deal. Why? Because if you look at the history of the EU negotiating – whether it be in Greece several times, with Portugal and Ireland – deals were announced often very last minute. What we didn't expect was how difficult that would be to get through Parliament.
"It can be counter-intuitive to jump from politics to markets, however. Part of our portfolio that is working quite well is arguably the most Brexit exposed asset class – commercial property. A pure UK asset, a pure play on UK business and the UK economy is performing very strongly."
On managing market risks
Lilian Chovin: "There are several things that we have done this year to mitigate risk and address this economic slowdown. The first thing is about UK government bonds. We don't think they are great value propositions but we do think they are attractive at times like now. They provide some good diversification and hedging characteristics, so we have added to UK government bonds this year.
"A part of the market where we have reduced our exposure is high yield corporate credit in the US. This is because we felt we were not getting compensated enough for the risk taken in this environment of slower economic activity."
On the future
Mohammad Syed: "We are likely to see a continuation of the political challenges for some time yet and we understand this clearly can be unsettling for investors. But rest assured that at Coutts we are closely monitoring the situation. We will continually be assessing the risks but also looking out for the opportunities."
Find out more about investing with Coutts. If you are a Coutts client and would like to hear a recording of the full, 30-minute call, please speak to your private banker or wealth manager.
Past performance should not be taken as a guide to future performance. The value of investments, and the income from them, can go down as well as up, and you may not recover the amount of your original investment.
Key Takeaways
The latest facts and figures show a global economic backdrop that should continue to support investing for the time being, despite a global slowdown in growth.
We still see a number of potential opportunities for investors in today's markets, including Japanese equities and holding emerging market debt in dollars.
The current political challenges we are seeing around the world are likely to continue for some time, but at Coutts we constantly monitor markets and continually look for opportunities as well as assessing risks.
About Coutts Investments
With unstinting focus on client objectives and capital preservation, Coutts Investments provide high-touch investment expertise that centres on diversified solutions and a service-led approach to portfolio management. Our investment process is as disciplined as it is creative – ensuring tailored solutions with robust results.
Discover More About Coutts Investments