Soaring school fees - will your money make the grade?
Summary
The rising price of a private education comes under the spotlight in the latest Coutts Luxury Price Index.
3 min
read
Secondary school fees have tripled in 20 years and the cost of a private education continues to rise faster than inflation, new Coutts research reveals.
The findings expose the growing risk that your children or grandchildren could miss out on private schooling if you don't act now to make your money work as hard as you do.
The Coutts Luxury Price Index (CLPI), which measures luxury inflation, found that the price of a private education – including nurseries, private school fees and tutoring – rose by 4.3% over the past year. This compares to current UK inflation of 2.4%, as measured by the Consumer Prices Index (CPI).
Over the longer term, the numbers are even more alarming.
Private secondary school fees are 185% higher than they were 20 years ago and over 50% higher than in 2008, according to data from the Independent Schools Council. The council says one term at a private senior boarding school now costs £11,228 on average, up from £7,353 in 2008 and £3,939 in 1998. Today's equivalent price per term for a non-boarding private school is £4,618.
Our research finds that five years at a private secondary school used to cost around £50,000 two decades ago. Today, it's about £155,000. But if the costs involved had only gone up in line with UK inflation, it would be about £75,000 now.
International demand for a British education, rising staff costs and increased investment in facilities are among the reasons for this marked difference.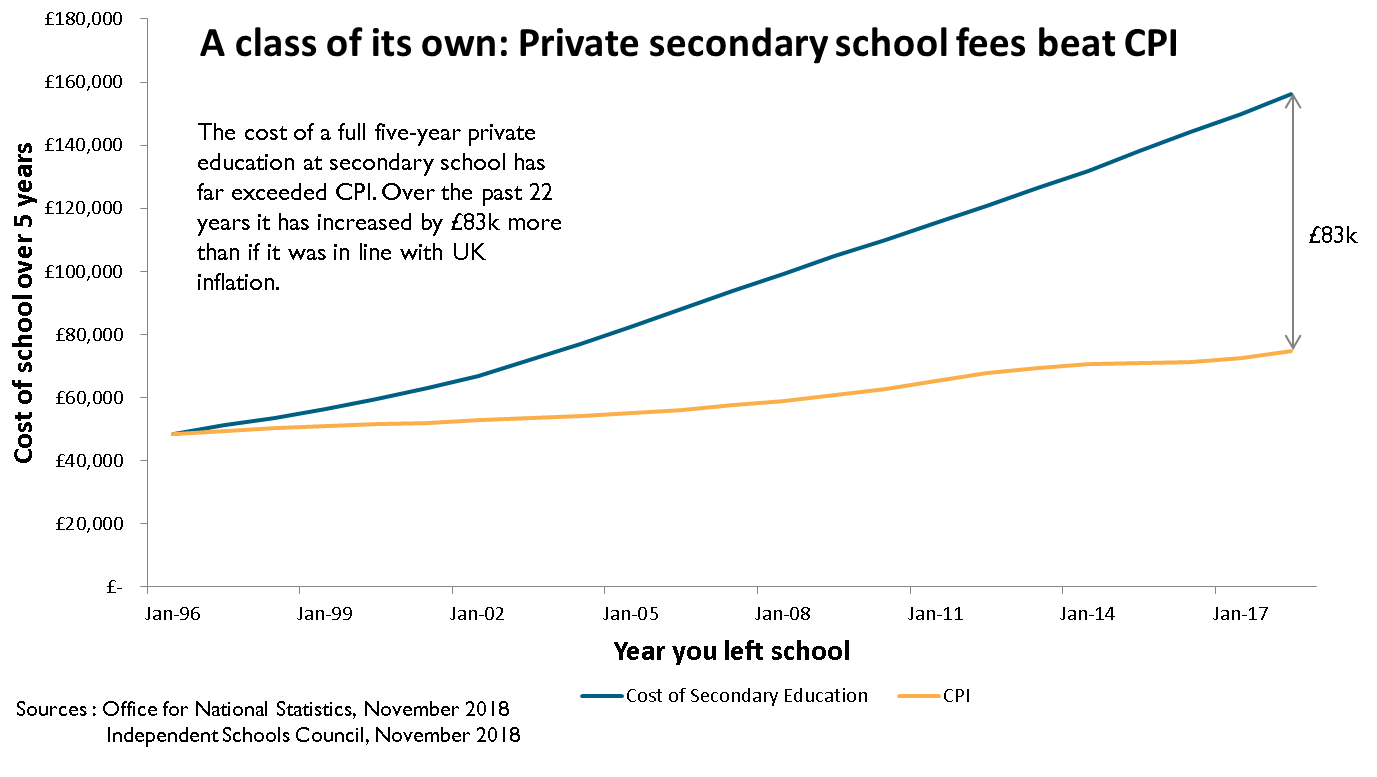 Become A Client
When you become a client of Coutts, you will be part of an exclusive network.

Read More
Time to invest for your children's future?
Mohammad Syed, Head of Asset Management at Coutts, says: "If you're putting money aside to help realise a long-term goal, such as paying school fees for your children or grandchildren, or helping them buy a property, the harsh truth is that the current interest you get from a savings account can't keep up with inflation.
"While keeping your cash in such an account has advantages – easy access to your money and greater security – it may be beneficial to investigate other options like a long-term, diversified investment strategy. This could help see the value of your money increase in line with, or even ahead of, rapidly rising prices."
It's always worth remembering though that, when investing, the value of your investments can fall as well as rise and you might not get back what you put in.
Luxury inflation is double the mainstream number
Fast-rising education costs are just one of the threats to the real value of people's wealth highlighted by the latest CLPI, which covers the rising price of high-end goods and services for the 12 months to the end of October.
The index, published twice a year, found luxury inflation rising at more than double the speed of its mainstream equivalent, reaching 5.9%.
Food, alcohol and clothes are among the products presenting the fastest growing price tags.
Eat, drink and be wary – the fastest rising prices
Other key findings include:


Food

Luxury food prices are up almost 18%, influenced by the price of native oysters rising by 21%. This was largely due to an increase in demand from China and loss of natural habitat – 85% of the world's oyster beds and reefs have been lost due to pollution, disease and predation.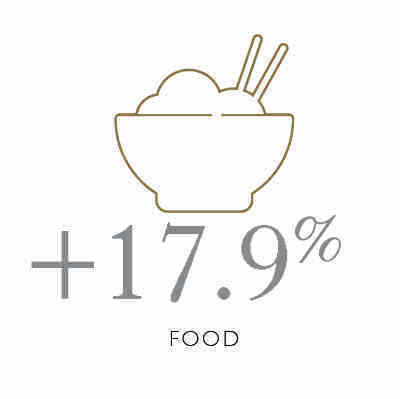 Footwear and Clothing
Clothing prices are up 5.2%, with some brands raising prices by as much as 11%. Global luxury brands have exercised the 'pricing power' linked to the fierce customer loyalty they command by raising prices higher than inflation consistently over the past two years. Smaller, independent luxury retailers, on the other hand, have kept their price rises steadier.


Communications
The popularity of portable technology abounds with prices in the communications category – which includes smartphones and tablets – soaring over 16%. This is perhaps unsurprising when a phone costing over £1,000 is now commonplace.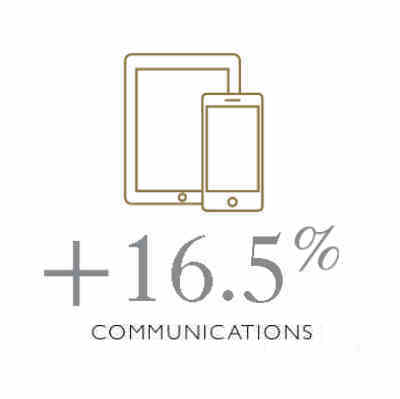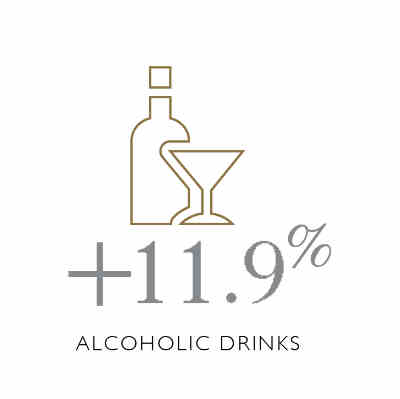 Alcohol
Alcohol has risen rapidly once again, with fine wine up 11% and whisky – a maturing investment market but not yet on the scale of wine – up 26%.
Household

Household goods and services have shot up, seeing their largest price rise since we started the CLPI in July 2017 – up 10%. This could be due to the current uncertainty hanging over high-end UK property because of Brexit, among other things. People are doing up their existing homes rather than buying new ones and service providers are raising prices accordingly. Read more about luxury property in the Coutts London Prime Property Index.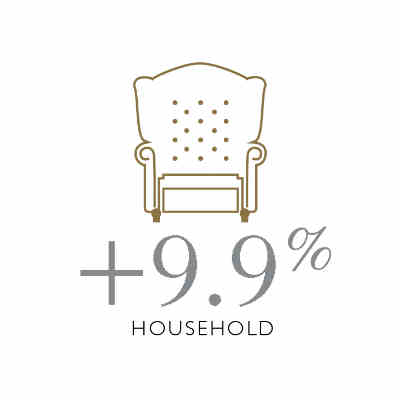 An accurate measure of luxury inflation
The CLPI gives a meticulously researched, accurate measure of the effects of inflation on high-end items and experiences. It covers around 150 goods and services from across 12 categories.
While it does not show the overall inflation rate faced by wealthy consumers, it complements the UK CPI to reflect the luxury portion of their spending.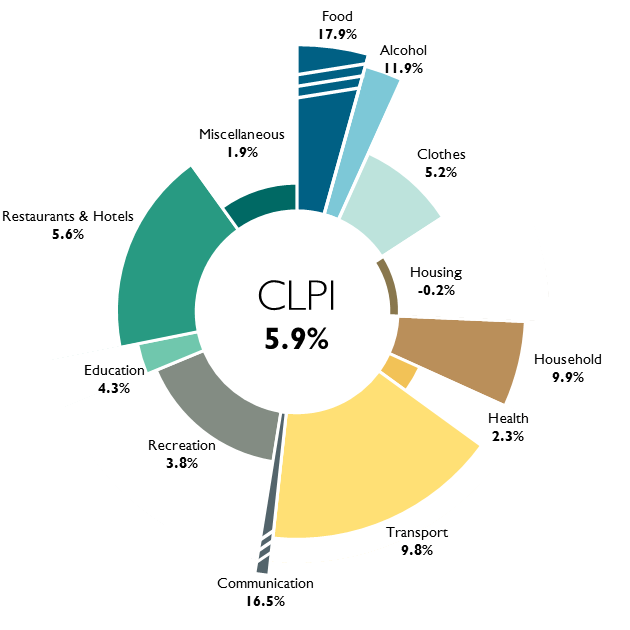 Find out more about investing with Coutts. If you would like to discuss how Coutts can help you plan for the future and preserve the purchasing power of your wealth, speak to your private banker.

Past performance should not be taken as a guide to future performance. The value of investments, and the income from them, can go down as well as up, and you may not recover the amount of your original investment.
Key Takeaways
The cost of providing a private education for your children or grandchildren continues to rise above inflation. Private secondary school fees in particular have tripled over the last two decades. If you're looking to send your loved ones to private school, you'll need to make sure that the purchasing power of your wealth keeps up with spiralling costs.
More broadly, the latest Coutts Luxury Price Index finds that the prices of luxury goods and services are rising at twice the speed of mainstream inflation. This sends a sharp message – hidden inflation remains the stealth enemy of your wealth.
About Coutts investments
With unstinting focus on client objectives and capital preservation, Coutts Investments provide high-touch investment expertise that centres on diversified solutions and a service-led approach to portfolio management.
Discover more about Coutts investments