Quick-fire Q&A: Meet the investment team
Summary
We speak to three of our experts about what really matters for investors right now.
3 min
read
Sven Balzer, Monique Wong and Alan Higgins are instrumental in steering Coutts portfolios and funds through the ever-changing investment landscape to preserve and grow clients' wealth. Here's their view of the world right now.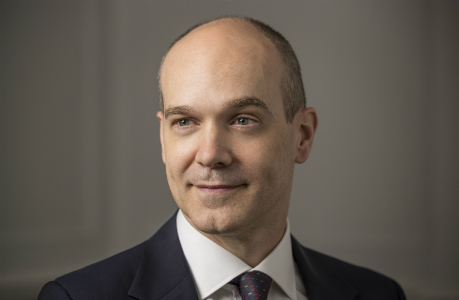 Sven Balzer
Head of Investment Strategy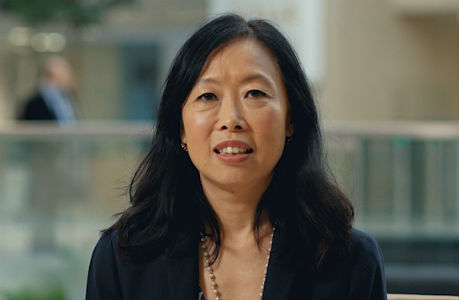 Monique Wong
Multi-Asset Investment Manager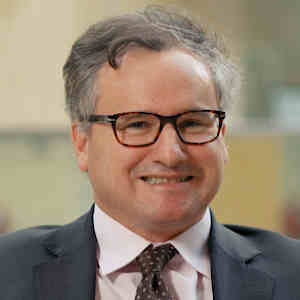 Alan Higgins
Managing Director
Q) In a nutshell, what is the current state of the global economy?
Sven Balzer: Good but different. Global activity continues to grow solidly mainly thanks to continued strong growth in the US. After synchronised global growth last year, we are now seeing a de-coupling of the US from the rest of the developed world, where economies also continue to expand but at a more moderate – actually more normal – pace.
Alan Higgins: Picking up on Sven's point, it's very strong in the US, with analysts expecting 4% GDP growth in the second quarter of the year and no signs of a recession.

Monique Wong: Although global economic growth is rolling over the top and decelerating in some regions, it remains robust. We expect to see above trend growth in the remainder of the year.
Q) Markets have been doing reasonably well for some time now. Should investors be concerned about a downturn?
Sven: I would say it's too soon to start worrying, even if asset prices are more volatile. Generally companies are reporting solid profits and valuations look less stretched than at the start of the year. So far, most S&P 500 companies which have reported their financial results for the second quarter of the year have exceeded expectations. The near-term outlook also looks reassuring.
The recent trade tensions coupled with rising interest rates in the US have undoubtedly increased the potential risks, but overall we think the outlook remains positive for the time being as long as the US continues to do well.
Alan: We are still in a growth market. Research that looks at average stock market returns going back to 1973 shows that the last two years of such a period are usually very strong, seeing an average return of 45%, while the last six months see an average return of 14%.*
Whilst it's hard to expect those kinds of returns, it does give some idea of the potential cost of being over cautious. Not that we can ever predict the future of course!

Monique: In our experience, if you don't see a US recession, portfolios should be tilted toward equity risk. Obviously, the economy is a dynamic creature with lots of moving parts and things can change swiftly, so we will continue to monitor this.
Become A Client
When you become a client of Coutts, you will be part of an exclusive network.

Read More
Q) What is your central scenario for markets in the long term?
Sven: While global economic growth is expected to remain strong for the rest of 2018, this pace is unlikely to be maintained over the next couple of years. In the US the boost from the recent fiscal stimulus will fade and the combination of a stronger dollar, rising interest rates and tight labour market will have an effect on economic growth.
This will temporarily interrupt the current trend of rising share prices, but over the long term the trends of economic growth and rising asset prices could reasonably be expected to continue.
Alan: Long-term investors – typically those who invest for around five-to-eight years – should embrace equity risk consistent with their risk profile. Equities with a high growing dividend stream are the best long-term investment as evidenced time and time again by analysis of financial market history.
Q) Where are the biggest opportunities for investors right now?
Sven: The healthcare sector remains a favourite of ours. As we point out in our Mid-Year Investment Outlook, healthcare spend in the US was $3.5 trillion last year**, and it's expected to grow by over 5% a year between now and 2026.
Monique: One of our investment principles is to look for good value and take a contrarian view to common market opinion. I'd say that emerging market debt falls into this category. The sector has suffered from US dollar strength and trade tensions. We still like it for its attractive yield though – more than 6.5% – improved macroeconomic fundamentals and cheap currency.
Q) And what are you most worried about?
Alan: China. It's hard to analyse and can be unpredictable. The markets aren't necessarily driven by the economy as you see in other major regions, and the data isn't particularly transparent.
Sven: There is a real conflict in the US at the moment between moves to boost the economy – the government's tax reforms – and moves to control it – a series of interest rate rises. This makes the country's interest rate outlook rather accident prone and tough to get a grip on.
Q) Have you made any changes to Coutts portfolios and funds this year?
Monique: Yes. We have re-positioned them for the more complex economic backdrop that's emerging. The changes fall into two categories.
Firstly, we bought UK equities opportunistically when markets sold off in February, and this has worked in our favour . We also rotated the portfolio toward higher quality assets. We took profit from emerging market equities – anticipating that they would suffer from a strong dollar – and put it into developed markets.
Secondly, we raised cash from our position in US oil and gas pipelines and in high yield bonds – rising interest rates make both less attractive. We also sold our position in real estate investment trusts – which have lagged UK equities – to buy into the FTSE 100.

* Source: JPMorgan
** US Centers for Medicare & Medicaid Services

Past performance should not be taken as a guide to future performance. The value of investments, and the income from them, can go down as well as up, and you may not recover the amount of your original investment.
About Coutts Investments
With unstinting focus on client objectives and capital preservation, Coutts Investments provide high-touch investment expertise that centres on diversified solutions and a service-led approach to portfolio management. Our investment process is as disciplined as it is creative – ensuring tailored solutions with robust results.
Discover More About Coutts Investments