Open Banking and the FinTech revolution – making your life easier
Summary
The Open Banking initiative is the driving force behind a new wave FinTech innovation
2 min
read
Open Banking is proving to be a powerful force for innovation in financial technology, helping shape new ways to manage your finances more easily.

Imagine if your phone, tablet or computer could help you find the best mortgage based on your earning and spending patterns. Or if you could get a recommendation for the best energy tariff based on how much you paid for heating last month, as compared to the average for your postcode. Or if you could quickly track down the best ISA for you by analysing your spending and savings goals.
The arrival of Open Banking is driving a surge of activity in the financial technology – or FinTech – space, as start-ups, established banks, and financial services companies roll out their propositions. Developers are utilising the latest in artificial intelligence and analytical tools to provide new services that will make it easier to save and organise your finances.

Making the most of new technology
Banking has been at the forefront of technological innovation since the days of the telegraph. The landline telephone, the internet, and the smart phone have each in their own way transformed the way we manage our money. Open Banking is different to these, though.
Stuart Newey, Coutts Head of Client Service and Delivery, says, "Open Banking is about unleashing the real potential of new technology for the benefit of consumers. New technological building blocks are already there to provide a step-change in the way that people use their money – Open Banking gives a secure regulatory back drop to make it possible."
Become A Client
When you become a client of Coutts, you will be part of an exclusive network.

Read More
Helping you manage your money
Open Banking allows you to securely share your account information with authorised third-party providers. In essence it means you can look at all your accounts and spending in one place. At its most basic, this can make it easier to get an overview of your overall financial position.
But the really exciting possibilities come from what can be done with this data. By giving permission for third-party companies to access your financial information, they can use cutting-edge tech to analyse your saving and spending habits and help you better reach your financial goals.
New and potentially disruptive companies – those that are shaking up the status quo – are grabbing this challenge and running with it:
Emma Technologies is a London-based company that offers clients a mobile app called Emma that allows you to aggregate your accounts and transactions, create budgets, and get a clearer insight into your spending patterns.
Cleo is a London-based start-up that uses artificial intelligence to help you understand how you spend money. It offers advice through a natural language chat interface – like Siri or Alexa – which can make the advice feel more personalised.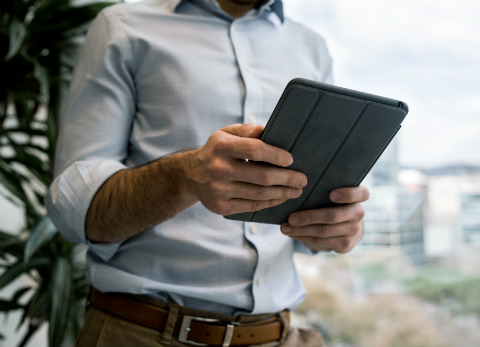 What is Open Banking?
Find out more about the ways that Open Banking will change the banking landscape.
Social media is another potentially powerful force in the sector. Cleo and Emma use Facebook and its Messenger platform to interact with users. Social media and finance could be an explosive combination in the FinTech market and is one to watch.

However, deciding which Open Banking solution to use goes beyond simply choosing between cutting- edge feature sets. Who can you trust with your sensitive data? How will it be stored, used and shared? Open Banking regulations are focused on creating a secure framework for services, but as always you should take care when sharing your financial details.

Open Banking at Coutts
Coutts is developing an innovative Open Banking-powered service, which will be launching soon. Sitting alongside our award-winning online banking platform, it will give our clients a seamless one-stop service for all their finances.
We'll also be able to offer enhanced services to our clients that go beyond the scope of Open Banking, such as allowing you to create a complete view of your wealth on Coutts Online.
Stuart Newey says, "A strong culture of innovation at Coutts means we are always seeking new ways to improve our client services. We're embracing an industry-wide Open Banking revolution that is only just beginning."

Open Banking will change the way that ordinary consumers interact with their money. The new opportunities it offers are providing motivation for tech start-ups to develop fresh ways to manage your money. It's one more example of the way technology is changing our lives.

About Coutts Private Banking