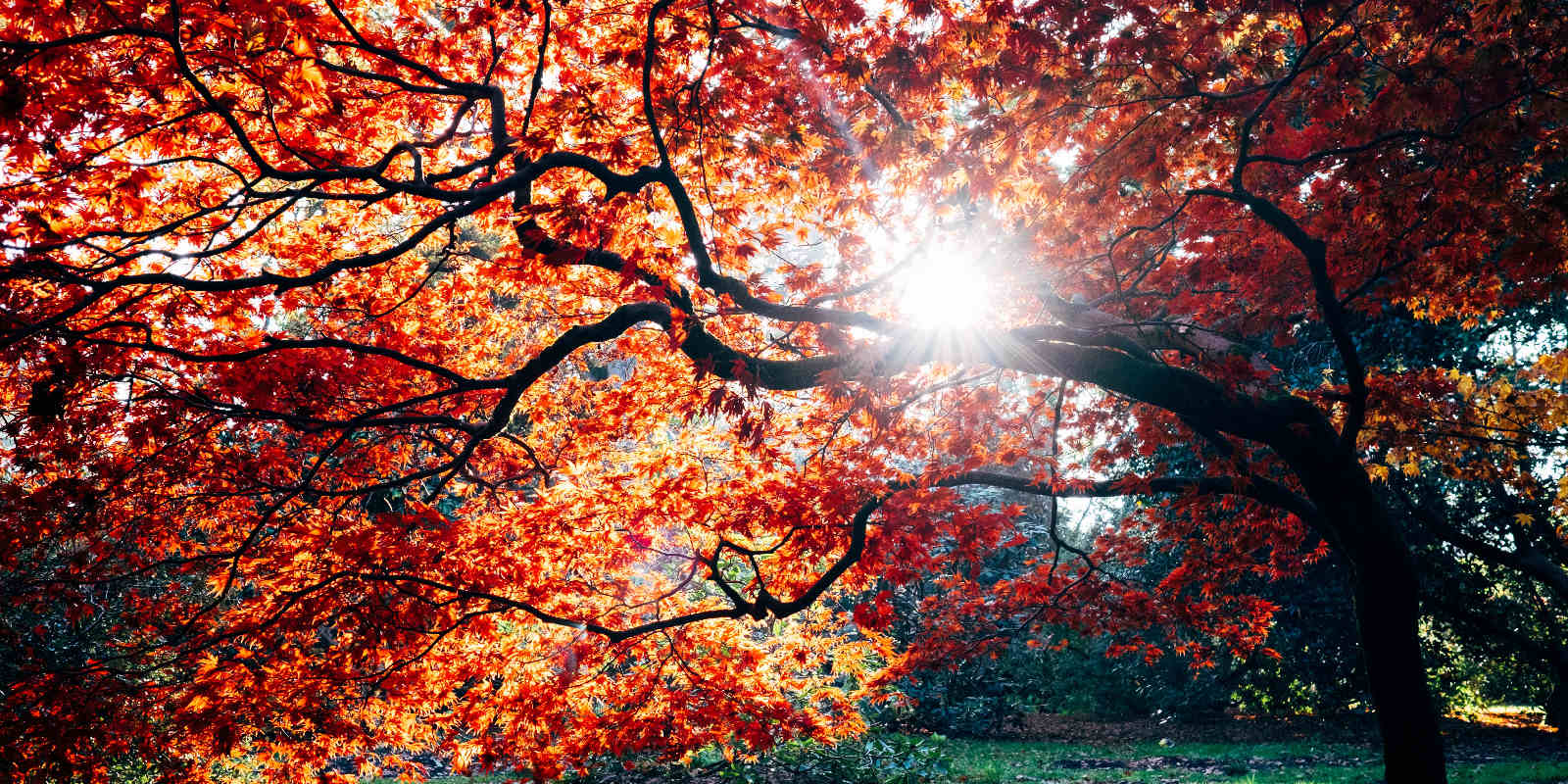 Monthly Update | Autumn brings stormy markets
We see a sound economic outlook despite turbulence in global stock markets.
6 min
read
As the UK basked in an Indian summer, the cold snap brought market volatility.
A stormy start to autumn for equities
Rising interest rates in the US triggered another correction for stock markets in October, in what looked like a replay of February's downturn. Already unnerved by ongoing trade tensions, fractious Brexit negotiations and Italy at loggerheads with the EU about its budget, investors saw the potential for weaker corporate profits in hawkish statements from US Federal Reserve (Fed) Chief Jerome Powell.
Alan Higgins, Managing Director, Asset Management at Coutts, said, "Corrections in equity markets are common and natural. There have been 15 stock market corrections associated with jumps in volatility since 1990. On 13 occasions you would have been better off six months later if you'd held your nerve. The two occasions when this wasn't true were in 2008 and 2009, as we approached the financial crisis and recession. We don't see that happening now and are maintaining our positioning."
Bonds have their moment
As equities fell, government bonds came back into fashion, with gilts and US Treasuries both ending the month slightly ahead. This is a pattern we often see as equity markets fall and investors switch to the relative safety of bonds. This contrasts with February, when government bonds and equities both fell, leaving investors nowhere to hide.
Bond markets have been volatile in recent months – gilt yields rose by 20 basis points (bps) in September and then fell again in October. However, in the current environment of rising interest rates and tighter monetary policy, bonds are likely to continue to be less attractive to investors seeking higher income.
Up, up and away
Fed chief Jerome Powell said the US has a "remarkably positive outlook". US company profits are strong and employment levels are high, with the Department of Labor reporting that the unemployment rate fell to 3.7% in September, the lowest rate since December 1969. Inflation also remains low, fuelling hopes of further expansion.
While developed economies experienced a synchronised upswing in 2017, this year has been very different, with growth trends diverging. The UK, Europe and Japan have all seen the rate of GDP growth slow while, on the other end of the spectrum, the US has maintained the momentum from last year, driven by tax cuts and fiscal stimulus enacted by President Trump.
Strong growth is good news for the US, and a strong US is positive for the global economy. However, it does mean that there are likely to be further rate rises from the Fed to prevent the US economy from overheating. The next is widely expected to take place this month.
A balancing act
China is facing numerous challenges, including high debt levels and trade tensions with the US. The country's economic growth fell to 6.5% year-on-year in the third quarter – the slowest rate in a decade. In addition, Chinese equities have struggled – the Shanghai Composite fell by 5.2% in a single day in October, hitting a four-year low. The end of the month finds the index nearly 25% down over the month.
We still see potential in the greater China region, including Taiwan and Hong Kong where returns have been somewhat more resilient. In addition, China's government has announced stimulus measures to support the economy, including cutting capital requirements to boost liquidity, which should prove supportive of equities in the longer term.
Continental drifts
Several factors weighed on European equities over the month. These include signs of slowing growth, uncertainty over what Brexit will mean for continental companies and disagreement between Italy and the European Central Bank (ECB) on the Italian budget. Italy's ongoing economic problems saw credit ratings agency Moody's downgrade Italy's sovereign debt rating to one level above junk, citing high budget deficits and anaemic economic expansion as two of the reasons behind the decision.
Alan Higgins said, "Economic hubbub on the periphery is a concern, and has clearly put a brake on growth. But company profits are solid for the time being and ECB policy remains supportive. In the meantime, a weaker euro should be positive for exporters. We see the best opportunities in Europe coming from our position in economic credit, where European banks are heavily represented."
Uncertainty persists around the UK's departure from the EU, although negotiations continue and there are still expectations that a deal will be reached. Sterling remains weak, which may prove beneficial for UK equities in the short term, but the long-term implications of Brexit remain unknown.
Market returns
In October, the MSCI All Country World Index returned -6.9%, translating to a drop of -5.6% for sterling-based investors. Gilts returned 1% with yields falling by nine bps to1.43%.
Chapter 01

Market Performance

Source: Datastream, MSCI, rebased to 100

Important: This graph shows a very isolated period of past performance. For further context of historic performance over the last five years, please click on the "Equity Markets Performance" heading above. As always, past performance should not be taken as a guide to future performance.

Source: Datastream, MSCI, rebased to 100

Performance (%tr*, local)

12 Month performance to end October
As of: 31-Oct-18
Current
-1M
-3M
YTD
2018
2017
2016
2015
2014
Developed Equity (MSCI)
1,551.2
-6.8
-4.8
19.0
12.9
18.6
11.2
-0.2
15.9
MSCI UK
2,063
-4.8
-6.7
7.4
5.9
11.1
18.5
-5.9
6.0
MSCI UK large cap
1,020
-4.1
-6.1
8.1
6.5
11.2
21.1
-9.1
6.2
S&P 500
2,712
-6.8
-3.3
25.5
17.9
18.6
15.4
-0.6
19.7
Nasdaq Composite
7,306
-9.2
-4.5
38.3
25.2
23.7
16.4
4.0
20.6
DJ EuroStoxx
353.1
-6.6
-9.2
6.9
0.3
23.3
3.6
3.9
13.4
Nikkei 225
21,920
-9.0
-2.0
19.0
20.8
26.0
-3.6
9.4
13.8
Hang Seng
24,980
-10.0
-11.8
22.0
4.4
23.0
16.1
-5.9
4.4
Emerging Equity (MSCI)
53,396
-7.8
-9.3
17.7
3.0
22.2
13.4
-6.8
8.6
BRIC (MSCI)
614.7
-7.0
-10.1
26.6
3.6
26.6
14.5
-6.0
7.8
Source: Datastream, all returns in local currency; *tr=total return, including reinvested dividends.

Inflation & Interest Rates
Current Inflation (%)
Interest Rate Forecasts (%)
Rate Announcement
Current
January
April
Next Date
United States
2.3
2.25
2.50
2.75
08-Nov
United Kingdom
2.4
0.75
0.75
0.75
20-Dec
Eurozone
2.2
0.00
0.00
0.00
13-Dec
Japan
1.2
-0.10
-0.10
-0.10
08-Nov

Performance (%tr, local)

12 month performance to end October
As of 31-Oct-18
10-year yield*

-1M

-3M

YTD

2018
2017
2016
2015
2014
US Treasury index
3.16
-0.7
-1.2
-3.8
-3.7
-3.9
1.7
1.2
-0.1
UK gilts index
1.44
0.6
-1.1
-4.0
-2.0
-7.2
10.5
5.9
1.9
Eurozone govt bond index
0.38
-1.7
-2.8
-8.7
-9.7
-2.7
6.1
-2.0
0.6
US investment grade index
4.28
-1.8
-2.3
-5.4
-5.3
-2.3
4.1
-3.4
1.4
US high yield index
6.86
-2.2
-1.9
-3.2
-3.0
2.4
7.5
-9.1
0.0
Emerging market index
9.82
-1.4
-6.1
-11.3
-15.40
3.8
26.6
-0.3
1.9
Source: Barclays indices; Datastream; *current yield on benchmark 10-year Treasury, gilt and bund respectively

Performance (%, Dollar)
12 month performance to end October
As Of:31-Oct-18
Current
-1M
-3M
YTD
2018
2017
2016
2015
2014
Commodity index (TR)
172.5
-2.2
-2.0
-2.5
2.6
-0.3
-2.6
-26.0
-6.6
Brent oil price (spot)
74.8
-9.5
0.9
35.6
45.1
18.4
2.0
-50.2
-12.2
Gold bullion (spot, per ounce)
1216
2.0
-0.5
5.0
-7.2
-2.9
18.6
-8.1
-8.9
Industrial metals (TR)
235.6
-5.5
-7.7
7.8
-2.4
24.0
3.7
-25.3
-0.4
Source: Datastream

Chapter 03

Coutts House View

US*
-
UK
+
Europe
+
Japan
+
Emerging Markets
=
* including equity themes the overall US equity exposure is roughly neutral

We maintain our modest preference for equities over bonds, despite the significant equity market corrections in October. Equities are supported by resilient corporate earnings, a low risk of recession, modest inflationary pressure and an accommodative monetary and fiscal environment in the US. Outside of the US, other developed and emerging markets are feeling the effects of the current cyclical downturn more keenly, as we have previously observed.

Overall, we think that the positive factors will prevail despite the recent volatility in markets. US domestic politics are likely to dominate headlines at the start of November with the upcoming mid-term elections, but this should have only a limited and temporary impact on financial markets.


Recent falls in the value of the euro and yen should be positive for exporters in Japan and Europe, increasing the value of international earnings, and we have maintained positive positions. While activity in Europe is likely to improve somewhat over the coming months, the US remains the stronghold of economic activity.


We have an overall positive position in UK equities based on an attractive dividend yield and our view that large UK companies will continue to be supported by the global economy. After a strong rally in April and May, UK equities corrected significantly in the autumn but we believe the long-term picture remains positive. Our main exposure is to companies in the FTSE 100, which benefit from a weaker sterling that increases the value of international earnings. Falling inflation will have helped the purchasing power of UK consumers, which has been under pressure.


| | |
| --- | --- |
| Government | - |
| Investment Grade | - |
| High Yield | + |
| Emerging Market Debt | + |

Our general view of bonds is that they provide valuable diversification benefits, particularly in volatile markets, and we have recently invested more in government bonds in anticipation of the changing economic landscape. However, considering the current economic environment, they have less potential for gains than equities, and are vulnerable to rising interest rates.

Within bonds, we continue to have exposure to specialised credit themes – such as subordinated financial credit and emerging market local currency debt – due to attractive valuations and income. We have, however, trimmed back our exposure to generic global high yield bonds as our analysis finds them to be unattractive.


Alternatives
Equity Themes
Absolute Return

+
Technology

+
Property
+
Banks
+
Healthcare

+

We don't have direct exposure to commodities. Positive economic activity and a weaker US dollar boosted oil prices in the first quarter of the year, while geopolitical events maintained the upward momentum in the latter half. Currently, weaker economic activity and a traditionally weak Q4 and Q1 lead us to see volatile prices – although essentially moving sideways – over the coming months. The longer-term outlook for gold remains difficult as long as US rates and the US dollar continue on their upward path.

We are maintaining our exposure to UK commercial property. Economic growth is still supportive and many associated Brexit risks are already priced in.


Alternative asset types with a low or negative correlation to equities can help mitigate the risk of large falls in equity or bond markets, and continue to be attractive in our view. For example, absolute return strategies, which we favour, have the potential to make money in a range of market environments.


When investing, past performance should not be taken as a guide to future performance. The value of investments, and the income from them, can go down as well as up, and you may not recover the amount of your original investment.
Key Takeaways
While equity markets have taken a battering over October, the global economy remains sound. Growth is firmly entrenched, backed by a strong US, which should support equities and other growth assets in the coming months. Gilts revived as equities fell and investors sought security, but the current outlook for bonds is subdued due to rising rates and tightening monetary policy.
About Coutts investments
With unstinting focus on client objectives and capital preservation, Coutts Investments provide high-touch investment expertise that centres on diversified solutions and a service-led approach to portfolio management.
Discover more about Coutts investments