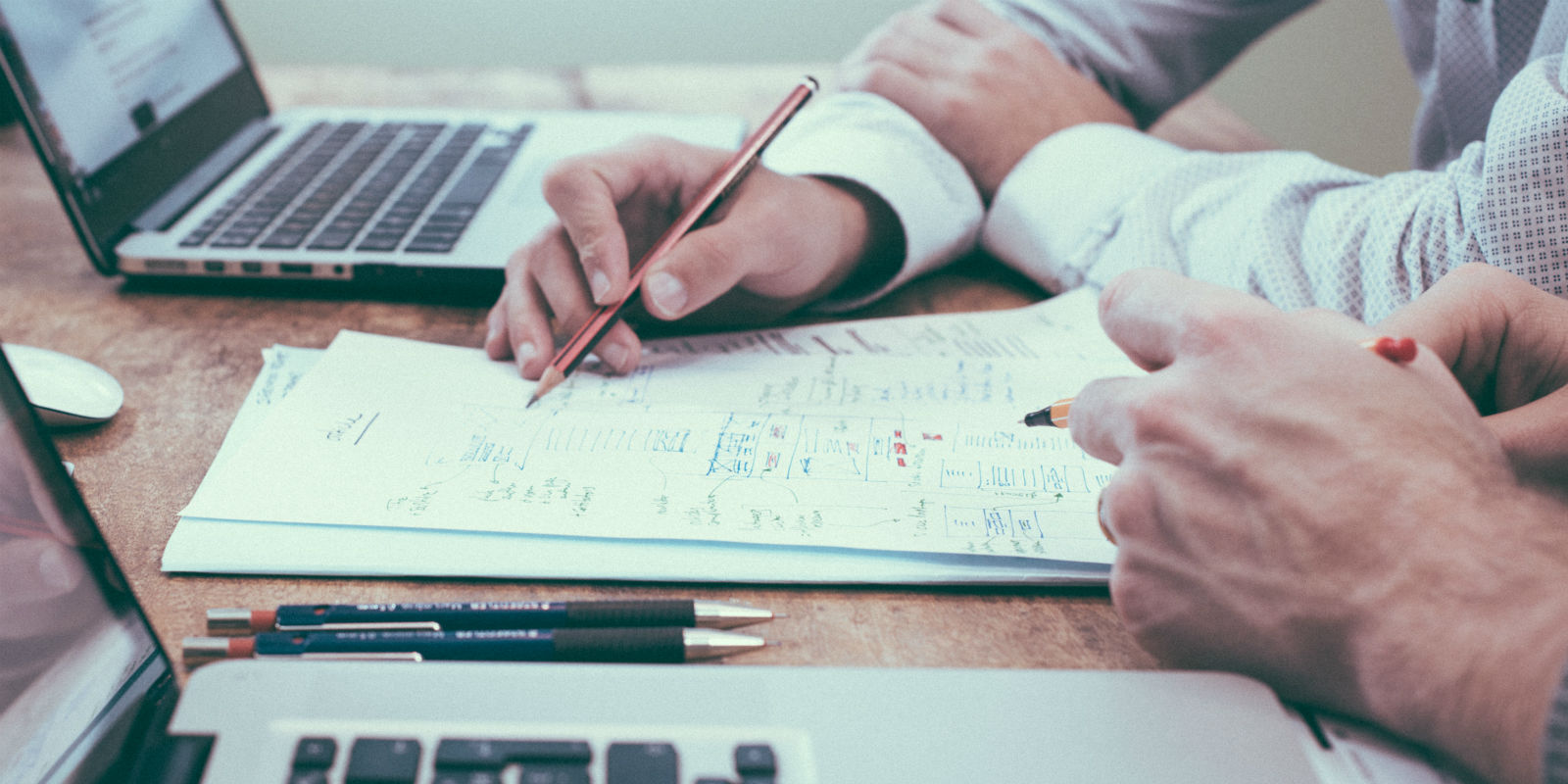 Monthly Update | What investors should really pay attention to
Bumps on the road to peace in North Korea and political instability in Italy distracted investors in May, but our broadly positive view on the global economy remains unchanged.
3 min
read
May saw a rise in market volatility as, in short order, President Trump cancelled planned talks with North Korea and the freshly formed Italian coalition government collapsed.

Trade wars added to the uncertainty as the US position shifted from combative to conciliatory and back again, with steel and aluminium tariffs imposed on the European Union, Canada and Mexico at the start of June.
The newsflow, however, doesn't tell the whole story.
Crucially, we see a healthy global economy and continued global growth pointing to a broadly positive outlook for risk assets. As Coutts Multi-Asset Investment Manager Monique Wong said in one of our investment articles, "What matters is that global growth is still robust and we do not see signs of a US recession in the next 12 to 18 months."
We remain overweight equities in preference to bonds, as low yields and limited potential for capital gains persist, and within bonds we prefer corporate debt to low yielding government bonds. US Treasury bond prices fell in May as strong retail sales data suggested rising inflation could encourage the US Federal Reserve to raise the federal funds rate faster than expected. This saw Treasury yields (which rise as prices fall) reach their highest level since 2011. However, Treasury yields fell again later in the month – alongside gilt yields – as investors fled European bonds in the wake of the Italian political crisis.
Overall, the MSCI World Index returned 1.3% over May, translating to a gain of 4.2% for UK sterling investors, while gilt yields were down -18 basis points as prices rose.

Investment strategist Lilian Chovin covers the Bank of England's decision to hold interest rates, why Coutts increased exposure to the FTSE 100 and the benefits of being "selectively contrarian"
UK interest rates on hold (again)
The Bank of England kept rates at 0.5% at its May meeting. A rise had been priced-in by markets as a near certainty earlier in the year, but weak economic data released in April and early May saw the confidence in a rise diminish.
This, combined with a lower than expected inflation figure for April, put pressure on sterling which fell steadily during the month, reaching a low of 1.32 versus the US dollar. This was good news for the FTSE 100. As well as boosting the overseas earnings of the internationally focused companies that dominate the index, FTSE listed companies became attractive targets for mergers and acquisitions, providing further fuel for share prices. Rising oil prices caused by President Trump's decision to pull out of the Iran nuclear deal were also helpful for the large energy companies in the index.
Having increased our exposure to the FTSE 100 following weakness in April, we believe the strong global economic backdrop will continue to support companies listed on the index.
But while UK inflation's impact on sterling had positive implications, it's worth remembering that, generally, it remains a real threat to your spending power in our view.

Collapsing Italian coalition impacts markets
In the last week of the month, markets were knocked off their even keel by the collapse of the freshly minted Italian coalition government. Peripheral European bond yields rose sharply (prices fell), while equity markets dropped. A coalition government was eventually agreed a few days later.
We have a low direct exposure to Italy, but the crisis had an influence on European equities – the Euro Stoxx 50 fell -3% between Friday 25 May and the end of the month.
We remain positive on Europe, however. While official figures showed that the eurozone economy also slowed in the first quarter of 2018, to 0.4%, compared with 0.7% the previous quarter, the European Central Bank (ECB) remains confident that the region has strong momentum. Falls in the euro caused by the crisis in Italy will boost earnings for Europe's exporters.

Chapter 01

Market Performance

Performance (%tr*, local)
As of: 31-May-18
Current
-1M
-3M
YTD
2017
Developed Equity (MSCI)
1,585.7
1.4
1.1
20.6
9.6
FTSE All Share
4,222
2.8
7.4
15.2
16.8
FTSE 100
7,678
2.8
7.6
14.1
19.1
S&P 500
2,705
2.4
0.2
24.3
12.0
Nasdaq Composite
7,442
5.5
2.6
40.4
8.9
DJ EuroStoxx
380.8
-1.2
1.7
14.6
5.0
Nikkei 225
22,202
-1.2
1.4
19.3
2.4
Hang Seng
30,469
-0.4
-0.3
45.6
4.3
Emerging Equity (MSCI)
60,251
-2.2
-2.9
30.6
10.1
BRIC (MSCI)
716.9
-0.8
-2.2
45.1
8.2
Source: Datastream, all returns in local currency; *tr=total return, including reinvested dividends.

Inflation & Interest Rates
Current Inflation (%)
Interest Rate Forecasts (%)
Rate Announcement
Current
September
November
Next Date
United States
2.0
1.75
2.00
2.25
13-Jun
United Kingdom
2.4
0.50
0.50
0.75
21-Jun
Eurozone
1.9
0.00
0.00
0.00
14-Jun
Japan
0.7
-0.10
-0.10
-0.10
15-Jun

Performance (%tr, local)

As of 31-may-18
10-year yield*

-1M

-3M

YTD

2017
US Treasury index
2.86
0.7
0.5
-1.9
-1.4
UK gilts index
1.28
1.4
2.2
-1.9
7.9
Eurozone govt bond index
0.34
-2.1
-4.8
-5.2
-1.4
US investment grade index
3.88
0.2
-1.1
-2.8
1.8
US high yield index
6.42
-0.6
-1.4
-1.6
12.0
Emerging market index
6.72
-4.4
-5.2
-2.3
9.4
Source: Barclays indices; Datastream; *current yield on benchmark 10-year Treasury, gilt and bund respectively

Performance (%, Dollar)
As Of:31-May-18
Current
-1M
-3M
YTD
17
Commodity index (TR)
186.5
1.4
3.4
5.4
11.8
Brent oil price (spot)
75.9
0.00
14.9
37.5
51.6
Gold bullion (spot, per ounce)
1302
-0.9
-1.3
12.5
9.0
Industrial metals (TR)
281.2
2.4
1.4
28.6
19.9
Source: Datastream

Are rising interest rates bad for shareholders?

There is a popular belief that higher interest rates should worry shareholders. Consumers and companies find it more expensive to borrow and therefore spend or invest less – which hits share prices.

But in our view, rising rates are not automatically a cause for serious investor concern.

Rising rates are usually a sign of solid economic growth, especially when they first go up, and this positive backdrop generally gives people enough 'economic wriggle room' to withstand bigger borrowing costs. Over time, rising rates gradually become harder for the economy to absorb, but more often than not the economic conditions that trigger them are good for equities.

Analysis by J.P. Morgan found that:

The MSCI World Index rose in five of the last seven extended periods of rate rises in the US, going back to 1980
In one of those periods, from late '86 to early '89, it rose by as much as 42%
On the two occasions when it fell, it only dropped by 1% and 2%

Sven Balzer, Coutts Head of Investment Strategy, says, "It's not advisable to focus on any one variable when assessing future equity market performance. Interest rates are just one of a number of factors that drive markets – others include risk premiums, earnings growth and company cash flows.

"At Coutts, our investment experts carefully analyse all these factors, and how they are connected, when assessing the global economy."

Some equity sectors can react quite differently to interest rate rises. The financials sector, for example, actually performs better because banks benefit from the re-pricing of loans or mortgages. And cash-rich technology companies with little need to borrow are less affected when rates are on the up.

Currently central banks in the US, UK and Europe are still expected to raise interest rates this year and next. But with the underlying global economy still in reasonably good shape, this shouldn't cause any nasty shocks for shareholders right now.


Chapter 02

Coutts House View

| | |
| --- | --- |
| US | = |
| UK | + |
| Europe | + |
| Japan | + |
| Emerging Markets | - |

We maintain our modest preference for equities over bonds. Despite some evidence of a slowdown in economic growth – particularly in Europe – and a return of geopolitical risks about trade and Italy, equities are supported by strong corporate earnings, a low risk of recession, and modest inflation pressure in the US. Despite the volatility in markets so far this year, we think that over the full year these positive factors will prevail.

Within international equities we continue to favour Europe and Japan because of attractive valuations. Recent falls in the value of the euro and yen brighten the outlook for exporters and increase the value of international earnings. With most of the recent euro strength probably behind us, future earnings should benefit from the currency weakening.

We have an overall positive position in UK equity which we believe continues to be supported by the global economy and offers an attractive dividend yield. After a strong rally in recent weeks some short-term consolidation looks likely, but we believe the long-term picture is positive. Our main exposure is to the FTSE 100, which is benefitting from falls in the value of the pound, which in turn increases the value of international earnings. Higher commodity prices are also supporting the index's energy sector bias. In addition, falling inflation will help the purchasing power of UK consumers which has been under pressure.


| | |
| --- | --- |
| Government | - |
| Investment Grade | - |
| High Yield | + |
| Emerging Market Debt | + |

Our general view of bonds is that they have less potential for long-term gains than equities. Although bonds have attractive diversification qualities, we remain cautious on government bonds for now. We believe long-term returns could be poor and vulnerable to rising interest rates as long as inflation expectations are picking up in the US and Europe.

Within bonds, we prefer credit over government bonds and in particular continue to favour subordinated financial credit as a theme. We also hold emerging market local currency debt because of attractive valuations and income.


Alternatives
Equity Themes
Commodities
-
Technology

+
Absolute Return
+
Banks
+
Property
=
Healthcare

+

We are underweight commodities. Positive economic activity and a weaker US dollar have boosted oil prices in the first quarter of the year. Looking forward, changes to the OPEC agreement that could relax caps on production and increase supply and a stronger dollar may limit the upside from here.

Our view towards UK commercial property is neutral at this stage. Economic growth continues to be supportive and Brexit risks are discounted in the price, but it is hard to see the sector outperforming over the next 12 months.

Alternative asset types with a low or negative correlation to equities can help mitigate the risk of large falls in equity or bond markets, and continue to be attractive in our view. For example, absolute return strategies, which we favour, have the potential to make money in a range of market environments.

Past performance should not be taken as a guide to future performance. The value of investments, and the income from them, can go down as well as up and you may not recover the amount of your original investment.
Key Takeaways
While geopolitical events buffeted markets in May, we believe that the underlying strength of the global economy will continue to support risk assets over defensive bonds. With inflation rising, it becomes more important than ever for savers to consider the best ways of managing – and preserving – their wealth and the role of investments in their financial lives.

About Coutts investments
With unstinting focus on client objectives and capital preservation, Coutts Investments provide high-touch investment expertise that centres on diversified solutions and a service-led approach to portfolio management.
Discover more about Coutts investments