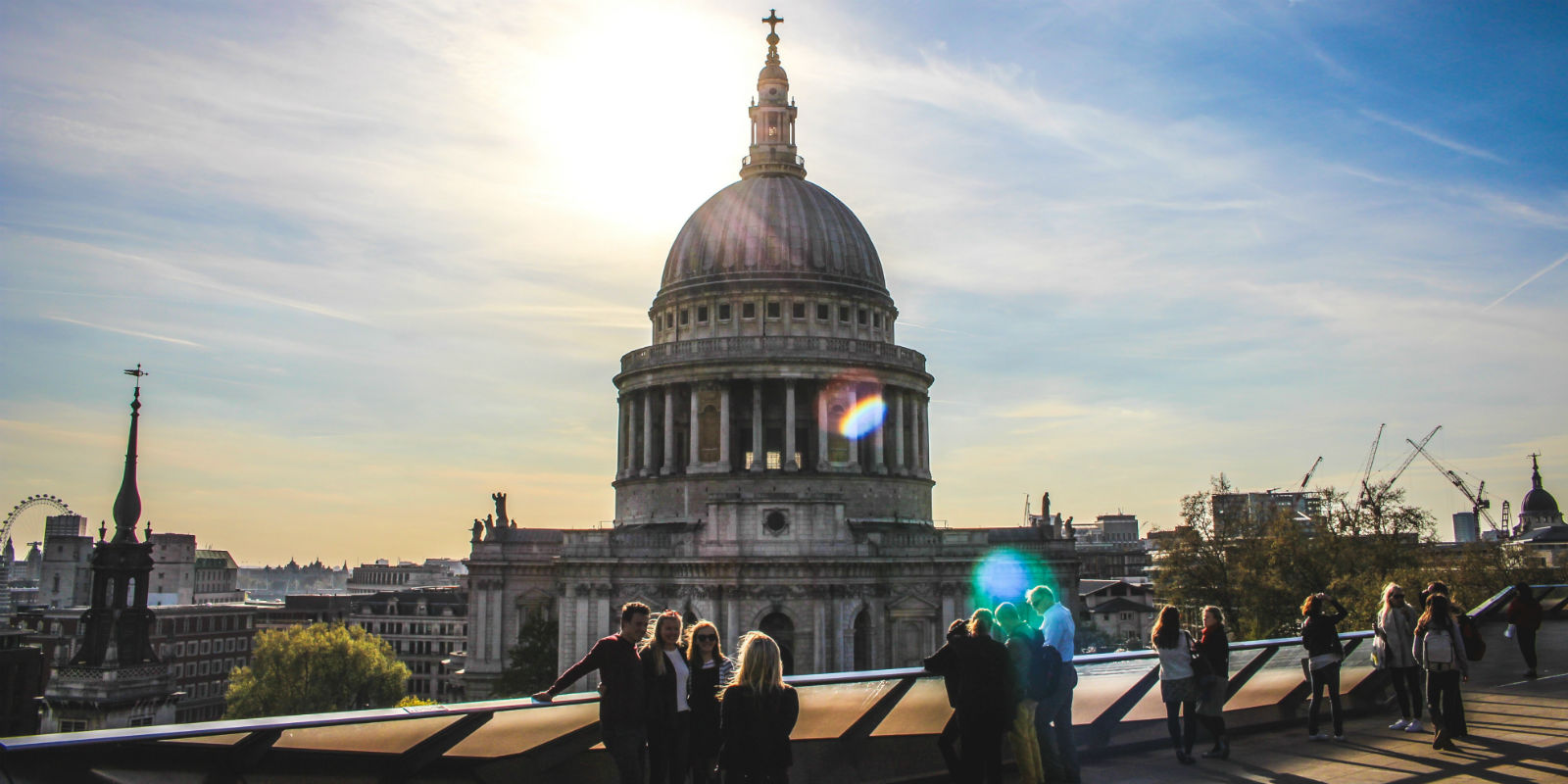 Monthly Update | Sun still shines on investors
Our monthly review of global markets finds the economy still on good form for investors.
3 min
read
The Bank of England raises interest rates, the US leads ongoing global economic growth and Trump talks trade peace with Europe.

They finally did it. After defying expectations in May, the Bank of England (BoE) raised interest rates to 0.75% from 0.5%, bringing UK borrowing costs to their highest level in a decade. The central bank says latest data shows that the UK's economic dip earlier in the year was temporary.
Markets had priced-in the hike with 90% certainty and we don't currently expect any significant impact on the UK economy or our portfolios and funds.
BoE governor Mark Carney stated that future rises will depend on how the Brexit negotiations develop and how the economy fares for the rest of the year. With this in mind, we believe the central bank will most likely proceed with caution.

Global economy continues to grow
More generally, the outlook remains positive for the global economy driven by strong growth in the US. According to the Bureau of Economic Analysis, the US economy had grown at its fastest rate since 2014 in the second quarter of the year.
Across other developed markets, growth is starting to slow but remains robust with still no sign of an imminent US recession – usually the first signal of a global market downturn.
Trade tensions intensified in July and became cause for concern among investors – with US tariffs introduced on about $50 billion of Chinese goods and more to the tune of $200 billion threatened. But global stock markets recovered reasonably quickly throughout the month.
Multi-Asset Investment Manager Monique Wong says, "Markets were reassured somewhat when President Trump met with European Commission chief Jean-Claude Juncker and the two leaders agreed to work to lower tariffs between the US and Europe. What actually happens as a result remains to be seen, but it was still positive news for markets.
"We believe that, ultimately, pragmatism will prevail in the trade negotiations as world leaders know a full-blown trade war is not in anyone's interests."
After falling slightly at the start of the month, the FTSE 100 regained lost ground as attention shifted to the earnings season – which started delivering a round of solid profits. By the end of the month, most S&P 500 companies that had reported their financial results for the second quarter of the year had beaten expectations.
Senior Portfolio Manager Joe Batarseh explains how we are managing our portfolios and funds in the current economic environment

Positioning portfolios for the changing landscape
Despite the ongoing positive outlook, we have re-positioned our portfolios slightly to reflect the changing economy – with last year's global synchronised growth now giving way to a US-led expansion. Changes so far this year include:
buying UK equities opportunistically when markets sold off in February, which worked in our favour
taking profit from emerging market equities – anticipating that they would suffer from a stronger dollar – and putting it into developed markets, largely the US
raising cash from our position in US oil and gas pipelines and in high yield bonds, as rising interest rates make both less attractive

increasing our exposure to UK government bonds slightly, although we continue to prefer financial credit and emerging market debt as we feel they are more attractive over the long term
selling our position in real estate investment trusts – which have lagged UK equities – to buy into the FTSE 100
moving money from Europe to the US, while continuing to like European equities, to reflect the stronger growth in America

UK inflation stands still
UK inflation remained at 2.4% for the third month in a row in July, according to the Office for National Statistics. Price cuts in clothing for the summer sales – particularly for menswear – were cited as a key reason. While 2.4% is a long way below the double digit inflation numbers last seen in the 1980s, it remains above the BoE's 2% target and continues to erode the spending power of cash deposits.
Despite ongoing Brexit uncertainty and the pound dipping below $1.30, benchmark 10-year UK gilt yields stayed relatively stable in July, hovering at around 1.3%.

Europe and Japan remain resilient
Within international equities, we believe Japan and Europe offer more attractive valuations than other developed regions. While growth in the eurozone economy is slowing, it is still expected to expand in 2018 and 2019, growing by 2.1% and 2% respectively according to the European Commission.
The outlook remains positive for Japan's economy too. According to the Bank of Japan, conditions are improving thanks to solid overseas demand and growing private consumption despite labour shortages. Governor Haruhiko Kuroda emphasised that the central bank would continue its ultra-easy monetary policy until inflation hits its 2% target.

Market performance
In July, the MSCI All Country World Index rose by 3.7% in sterling terms. Gilts returned -0.3% over the month and yields rose by six basis points.
Chapter 01

Market Performance

Performance (%tr*, local)

12 Month performance to end July
As of: 31-July-18
Current
-1M
-3M
YTD
2018
2017
2016
2015
2014
Developed Equity (MSCI)
1,632.4
3.2
5.0
24.5
11.5
19.5
-2.1
9.0
22.4
MSCI UK
2,225
1.5
4.0
14.4
8.3
16.7
3.4
-0.2
12.3
MSCI UK large cap
1,093
2.0
4.5
14.2
8.2
16.8
5.4
-2.4
11.7
S&P 500
2,803
3.2
6.4
29.1
14.4
17.9
4.0
7.4
11.7
Nasdaq Composite
7,630
1.6
8.3
44.1
23.6
28.3
-1.7
14.4
31.2
DJ EuroStoxx
389.1
3.4
1.4
176
4.3
25.6
-10.8
12.1
28.0
Nikkei 225
22,545
1.1
0.5
21.4
13.5
31.1
-21.6
35.7
12.7
Hang Seng
28,733
0.1
-4.9
39.1
16.3
27.8
-17.5
17.6
15.4
Emerging Equity (MSCI)
659,332
1.8
-2.8
30.1
10.9
22.2
-7.3
6.6
14.1
BRIC (MSCI)
691.0
0.9
-3.7
41.5
20.2
24.7
-14.1
14.1
16.4
Source: Datastream, all returns in local currency; *tr=total return, including reinvested dividends.

Inflation & Interest Rates
Current Inflation (%)
Interest Rate Forecasts (%)
Rate Announcement
Current
September
November
Next Date
United States
2.9
2.00
2.00
2.25
25-Sept
United Kingdom
2.4
0.50
0.75
0.75
13-Sept
Eurozone
2.1
0.00
0.00
0.00
13-Sept
Japan
0.7
-0.10
-0.10
-0.10
19-Sept

Performance (%tr, local)

12 month performance to end July
As of 31-july-18
10-year yield*

-1M

-3M

YTD

2018
2017
2016
2015
2014
US Treasury index
2.97
-0.6
0.0
-2.7
-2.8
-4.6
3.7
-0.2
-0.4
UK gilts index
1.40
-0.1
0.4
-3.2
-1.1
-4.1
10.9
6.3
-1.8
Eurozone govt bond index
0.39
0.3
-3.0
-5.9
-8.8
-2.8
7.3
-6.1
2.2
US investment grade index
4.01
0.5
-0.2
-3.4
-5.1
-2.4
3.6
-4.4
2.4
US high yield index
6.26
0.5
-0.3
-1.4
-3.5
6.3
-3.0
-6.9
4.1
Emerging market index
7.71
-0.6
-7.5
-5.6
-4.0
0.0
23.9
-5.8
10.4
Source: Barclays indices; Datastream; *current yield on benchmark 10-year Treasury, gilt and bund respectively

Performance (%, Dollar)
12 month performance to end July
As Of:31-July-18
Current
-1M
-3M
YTD
2018
2017
2016
2015
2014
Commodity index (TR)
176.1
-2.2
-4.2
-0.5
7.3
-6.5
-13.3
-23.7
8.2
Brent oil price (spot)
75.0
-3.2
-1.2
35.8
64.6
-2.3
-20.5
-45.3
8.2
Gold bullion (spot, per ounce)
1224
-2.1
-6.8
5.8
0.6
-5.9
13.0
-11.2
8.4
Industrial metals (TR)
252.6
-5.7
-8.0
15.6
15.2
17.5
-11.5
-19.4
8.3
Source: Datastream

Chapter 03

Coutts House View

| | |
| --- | --- |
| US* | - |
| UK | + |
| Europe | + |
| Japan | + |
| Emerging Markets | - |

We maintain our modest preference for equities over bonds. Despite some evidence of a slowdown in global economic growth – particularly in Europe – and a return of geopolitical risks around trade, equities are supported by strong corporate earnings, a low risk of recession and modest inflation pressure in the US. We think that, over the full year, these positive factors will prevail despite the volatility in markets so far in 2018.

Recent falls in the value of the euro and yen should be positive for exporters in Japan and Europe, increasing the value of international earnings. However, we have reduced our exposure to Europe in favour of US equities which are underpinned by very strong fundamentals. Our exposure to Japan is unchanged.

We have an overall positive position in UK equities as they have an attractive dividend yield and we believe that UK companies will continue to be supported by the global economy. After a strong rally in April and May, UK equities have more recently experienced a period of consolidation with prices moving sideways, but we believe the long-term picture is positive. Our main exposure is to the FTSE 100, which benefits from falls in the value of the pound as it increases the value of international earnings. Higher commodity prices are also supporting the index's energy sector bias. In addition, falling inflation will have helped the purchasing power of UK consumers, which has been under pressure.

*including equity themes the overall US equity exposure is roughly neutral

| | |
| --- | --- |
| Government | - |
| Investment Grade | - |
| High Yield | + |
| Emerging Market Debt | + |

Our general view of bonds is that they have less potential for long-term gains than equities. Although bonds have attractive diversification qualities, we have a relatively low holding in government bonds. We believe long-term returns could be poor and vulnerable to rising interest rates as long as inflation expectations are picking up in the US and Europe.

Within bonds, we continue to have exposure to specialised credit themes – such as subordinated financial credit and emerging market local currency debt – due to attractive valuations and income. We have, however, trimmed back our exposure to generic global high yield bonds as our analysis finds them to be unattractive.


Alternatives
Equity Themes
Commodities
-
Technology

+
Absolute Return
+
Banks
+
Property
=
Healthcare

+

We are underweight commodities. Positive economic activity and a weaker US dollar boosted oil prices in the first quarter of the year. Looking forward, changes to the OPEC agreement that could relax caps on production and increase supply, as well as a stronger US dollar, may limit the upside.

Our view on UK commercial property is neutral at this stage. Economic growth continues to be supportive and Brexit risks are already discounted in prices, but it is hard to see the sector outperforming over the next 12 months.

Alternative asset types with a low or negative correlation to equities can help mitigate the risk of large falls in equity or bond markets, and continue to be attractive in our view. For example, absolute return strategies, which we favour, have the potential to make money in a range of market environments.


Past performance should not be taken as a guide to future performance. The value of investments, and the income from them, can go down as well as up and you may not recover the amount of your original investment.
Key Takeaways
While geopolitical events buffeted markets in May, we believe that the underlying strength of the global economy will continue to support risk assets over defensive bonds. With inflation rising, it becomes more important than ever for savers to consider the best ways of managing – and preserving – their wealth and the role of investments in their financial lives.

About Coutts investments
With unstinting focus on client objectives and capital preservation, Coutts Investments provide high-touch investment expertise that centres on diversified solutions and a service-led approach to portfolio management.
Discover more about Coutts investments