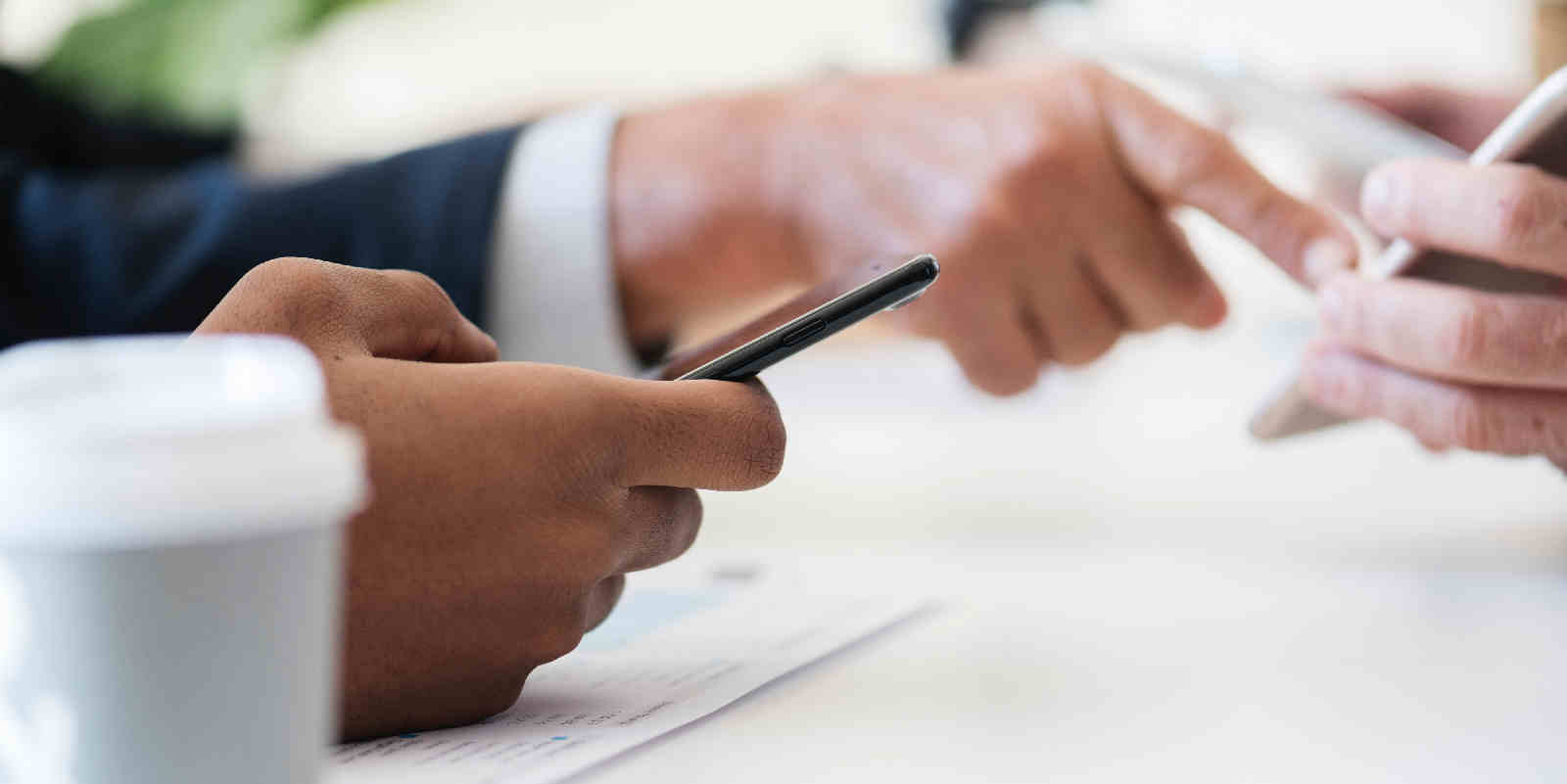 Monthly Update | Big Apple suggests core economy still strong
Our monthly review of global markets finds the economy still on good form for investors.
3 min
read
Apple becomes the first $1 trillion company, the US makes peace with Mexico and UK interest rates hit a nine-year high – who says the summer is quiet for investors?
Peace in our time? Global stock markets got a boost in August after a trade deal was announced between the US and Mexico.
The deal, which proposes a number of changes to the North American Free Trade Agreement, has raised hopes a little among investors that regional trade war fears might finally come to an end. As the month drew to a close, the world was waiting to see if Canada would also sign up.
But trade tensions still cast a shadow over markets. Earlier in the month, the US announced 25% tariffs on an additional $16bn of Chinese imports, taking the total amount targeted to $50bn. In response, China imposed tariffs on $60 billion worth of US goods.
We believe that pragmatism will be the ultimate winner of any trade war as world leaders know that high barriers to trade aren't in anyone's interest.
In the meantime, underlying global economic strength remains supportive of our broad preference for equities over other assets, with the latest data showing that:
the global economy remains strong, led by ongoing US growth
the US economy expanded by 4.1% in the 12 months to the end of the second quarter of the year according to the US Commerce Department– the fastest acceleration since 2014
China's exports grew by 12.2% year-on-year in July, based on data from the Chinese General Administration of Customs, beating expectations
Trouble in Turkey
Once one of the stars of the emerging markets firmament, Turkey's dramatic fall from grace accelerated in August as President Trump announced additional tariffs on Turkish steel and aluminium. The lira fell 13% against the US dollar on the day of the announcement, but made a slight recovery later after Turkish President Erdogan retaliated by raising tariffs on US cars, alcohol and tobacco.
The emerging markets took a further knock when the US imposed more sanctions on Russia over the poisoning in March of a former Russian spy and his daughter in the UK.
We had already reduced our exposure to emerging market equities earlier in 2018 in favour of developed markets where we see a stronger economic outlook led by the US. This move will have limited the impact of these developments on our clients' investments.
Apple makes history
Apple became America's first ever $1 trillion public company in August. Since the iPhone launched in 2007, the company's share price has risen by 1,100% and soared by almost a third over the past year.
This is just the latest sign of a currently triumphant technology sector, which remains one of our key investment themes. We gain exposure through a specialist third-party tech sector fund and direct investments in selected technology companies.
Sven Balzer, Coutts Head of Investment Strategy, says, "Technology is a key driver of economic growth in the US and plays an important role in the current health of the global economy.
"The sector has overcome a number of challenges this year and its resilience shows the importance of focusing on the long-term fundamentals, not the short-term noise."
Interest rates on the rise

The Bank of England raised the UK base rate for the second time in a decade at the start of August. The 0.25% increase to 0.75% puts the rate at its highest since March 2009.
With the US Federal Reserve also in a hawkish mood, we maintain our view that government bonds in the UK and US are vulnerable to rising interest rates and do not offer attractive long-term returns. We therefore hold relatively few of them, preferring subordinated financial credit and emerging market local currency debt which offer better value and more attractive income.
Market performance
In August, the MSCI World Index returned 1.1%, translating to a gain of 1.7% for sterling-based investors. Gilts were more or less flat, returning 0.2%, with yields rising slightly by 5 basis points.
Chapter 01

Market Performance

Source: Datastream, MSCI, rebased to 100

Performance (%tr*, local)

12 Month performance to end JuNE
As of: 31-aUG-18
Current
-1M
-3M
YTD
2018
2017
2016
2015
2014
Developed Equity (MSCI)
1,656.5
1.4
5.0
26.6
11.5
19.5
-2.1
9.0
22.4
MSCI UK
2,147
-3.3
-2.0
11.3
8.3
16.7
3.4
-0.2
12.3
MSCI UK large cap
1,048
-3.9
-1.9
10.6
8.2
16.8
5.4
-2.4
11.7
S&P 500
2,902
3.3
7.8
33.9
14.4
17.9
4.0
7.4
24.6
Nasdaq Composite
8,110
5.9
9.2
53.4
23.6
28.3
-1.7
14.4
31.2
DJ EuroStoxx
379.4
-2.6
0.1
14.7
4.3
25.6
-10.8
12.1
28.0
Nikkei 225
22,865
1.4
3.3
23.2
13.5
31.1
-21.6
35.7
12.7
Hang Seng
27,889
-2.1
-7.0
35.5
16.3
27.8
-17.5
17.6
15.4
Emerging Equity (MSCI)
58,760
-0.5
-1.2
29.1
10.9
22.2
-7.3
6.6
14.1
BRIC (MSCI)
672.9
-2.0
-4.9
38.0
20.2
24.7
-14.1
14.1
16.4
Source: Datastream, all returns in local currency; *tr=total return, including reinvested dividends.

Inflation & Interest Rates
Current Inflation (%)
Interest Rate Forecasts (%)
Rate Announcement
Current
December
March
Next Date
United States
3.0
2.00
2.25
2.25
26-Sept
United Kingdom
2.5
0.75
0.75
0.75
13-Sept
Eurozone
2.0
0.00
0.00
0.00
13-Sept
Japan
0.9
-0.10
-0.10
-0.10
19-Sept

Performance (%tr, local)

12 month performance to end June
As of 31-Aug-18
10-year yield*

-1M

-3M

YTD

2018
2017
2016
2015
2014
US Treasury index
2.86
0.6
-0.1
-2.0
-2.8
-4.6
3.7
-0.2
-0.4
UK gilts index
1.34
-0.1
-1.1
-3.0
-1.1
-4.1
10.9
6.3
-1.8
Eurozone govt bond index
0.33
-4.6
-5.5
-10.4
-8.8
-2.8
7.3
-6.1
2.2
US investment grade index
3.95
0.2
-0.2
-3.0
-5.1
-2.4
3.6
-4.4
2.4
US high yield index
6.27
0.2
0.5
-1.1
-3.5
6.3
-3.0
-6.9
4.1
Emerging market index
11.55
-10.2
-13.2
-15.2
-4.0
0.0
23.9
-5.8
10.4
Source: Barclays indices; Datastream; *current yield on benchmark 10-year Treasury, gilt and bund respectively

Performance (%, Dollar)
12 month performance to end June
As Of:31-Aug-18
Current
-1M
-3M
YTD
2018
2017
2016
2015
2014
Commodity index (TR)
173.0
-1.8
-7.2
-2.2
7.3
-6.5
-13.3
-23.7
8.2
Brent oil price (spot)
76.7
3.4
0.3
38.9
64.6
-2.3
-20.5
-45.3
8.2
Gold bullion (spot, per ounce)
1203
-1.6
-7.8
3.9
0.6
-5.9
13.0
-11.2
8.4
Industrial metals (TR)
244.1
-4.3
-13.2
11.7
15.2
17.5
-11.5
-19.4
8.3
Source: Datastream

Chapter 03

Coutts House View

Coutts Head of Investment Strategy Sven Balzer explains how we use our house view and covers the key principles that guide our investment decisions.

| | |
| --- | --- |
| US* | - |
| UK | + |
| Europe | + |
| Japan | + |
| Emerging Markets | = |

We maintain our modest preference for equities over bonds. Despite the continued geopolitical risks around trade and the upcoming US mid-term elections, equities are supported by strong corporate earnings, a perceived low risk of recession, and modest inflation pressure in the US. Over the last month European economic data has started to improve and Chinese authorities have loosened their monetary policy to some degree. Meanwhile, emerging markets should stabilise somewhat as the US dollar currently shows some weakness.

Overall, we think that the positive factors will prevail over the full year despite the volatility in markets. US domestic politics will start to dominate headlines in September and October and may influence investor sentiment, but only temporarily in our view.


Recent falls in the value of the euro and yen should be positive for exporters in Japan and Europe, increasing the value of international earnings. While activity in Europe will likely improve somewhat now, the US remains the stronghold of economic activity. On this basis we reduced our exposure to European equities in favour of US equities. Our exposure to Japan is unchanged.


We have an overall positive position in UK equities as they have an attractive dividend yield and we believe that large UK companies will continue to be supported by the global economy. After a strong rally in April and May, UK equities have more recently experienced a period of consolidation with prices moving sideways, but we believe the long-term picture is positive. Our main exposure is to the FTSE 100, which benefits from falls in the value of the pound as it increases the value of international earnings. Also, falling inflation will have helped the purchasing power of UK consumers which has been under pressure.


*including equity themes the overall US equity exposure is roughly neutral

| | |
| --- | --- |
| Government | - |
| Investment Grade | - |
| High Yield | + |
| Emerging Market Debt | + |

Our general view of bonds is that they have less potential for long-term gains than equities. Although bonds have attractive diversification qualities in portfolios, we have a relatively low holding in government bonds. We believe long-term returns could be poor and vulnerable to rising interest rates as long as inflation expectations are picking up in the US and Europe.

Within bonds, we continue to have exposure to specialised credit themes – such as subordinated financial credit and emerging market local currency debt – due to attractive valuations and income. We have, however, trimmed back our exposure to generic global high yield bonds as our analysis finds them to be unattractive.

Alternatives
Equity Themes
Absolute Return

+
Technology

+
Property
+
Banks
+
Healthcare

+

We don't have direct exposure to commodities. Positive economic activity and a weaker US dollar boosted oil prices in the first quarter of the year but, besides potential geopolitical risks, there are currently few triggers for them to rise further. Gold may recover some lost ground on the back of a temporarily weakening US dollar but the longer-term outlook remains difficult as long as US rates and the US dollar continue on their upward path.

We are maintaining our exposure to UK commercial property. Economic growth is still supportive and many associated Brexit risks are already discounted in the asset class's prices.

Alternative asset types with a low or negative correlation to equities can help mitigate the risk of large falls in equity or bond markets, and continue to be attractive in our view. For example, absolute return strategies, which we favour, have the potential to make money in a range of market environments.

Past performance should not be taken as a guide to future performance. The value of investments, and the income from them, can go down as well as up and you may not recover the amount of your original investment.
Key Takeaways
The global economy remains in reasonably good shape, led by the US. President Trump's trade deal with Mexico and Apple crashing through the $1 trillion value barrier provided the good news for investors, while wider trade concerns and trouble in Turkey failed to move markets massively. Overall, we still see a world economy that supports investing.
About Coutts investments
With unstinting focus on client objectives and capital preservation, Coutts Investments provide high-touch investment expertise that centres on diversified solutions and a service-led approach to portfolio management.
Discover more about Coutts investments