The key ingredients of a great entrepreneur
Summary
In the last of our entrepreneur profiles, Paul Lindley, founder of baby food brand Ella's Kitchen, gives his advice on building a business.
2 min
read
Paul Lindley went from children's TV with Nickelodeon to children's food with Ella's Kitchen – now the UK's biggest baby food brand. He is now focusing further on children's welfare as the Chair of the Mayor of London's Child Obesity Taskforce. In the last of our series of profiles on leading entrepreneurs, Paul provides some food for thought on building a successful business.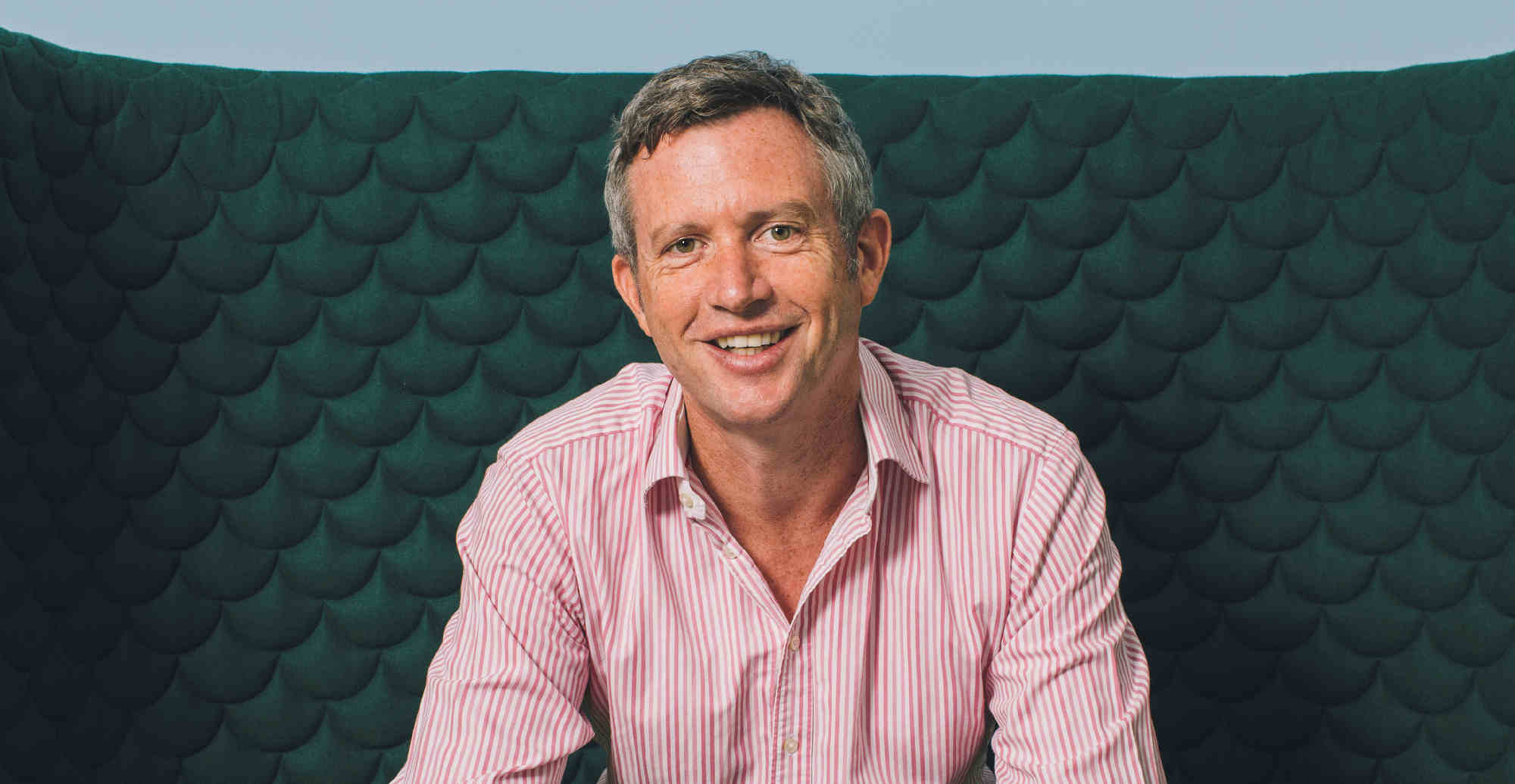 Ella's Kitchen was born out of frustration with what Paul describes as a "lack of healthy, tasty and convenient food" available for his children. "The ubiquitous jars were impractical and the artificial flavours and sameness of the colours were unappealing," he says.
He set out to create his own healthy baby food brand. Named after his daughter, Ella's Kitchen was built around a family story and resonated with new parents.
"The tone of the branding and marketing has always been child-focused," says Paul. "From the language we use through to the imagery and design."
Credible, consistent and creative
Paul has three key pieces of advice for budding entrepreneurs:
"To be a credible brand you need to be consistent and build trust – from the outset you must ensure your values are on display in everything you do – from marketing to product development.
"Operate with purpose at the heart of your business. This is another part of building a credible and trusted brand, but it also proves you are authentic and thinking about the future, something business must do.

"Keep your feet on the ground and your head in the clouds – it is advice given to me by the late Morrisons chairman, Sir Ken Morrison, and is the best piece of advice I ever received. Remain humble and thankful, but continue to dream, to imagine, to do."

A driving purpose
The success of Ella's Kitchen has been resounding with a global turnover of over $100 million. In 2013, it was sold to NASDAQ-listed Hain Celestial.
Purpose in business is something that drives Paul, launching Ella's with the founding mission to become an instrumental force in tackling childhood hunger and improving childhood nutrition.
With this in mind, Ella's Kitchen has been consistently recognised as one of the UK's top purpose-led businesses. It became one of the country's first 'certified B Corporations' in 2016 – businesses officially recognised for their purposeful nature.
Paul defines his personal purpose and mission as being to help create a world richer in opportunity, compassion and ideas. He puts this partly down to his family history.
"My great-great grandparents signed their marriage certificates with 'X' because they were illiterate, my maternal grandparents emigrated to England from Ireland with nothing but a few coins, and my father left school at 16 to support his family's income," he explains. "Each generation has faced challenges but acted with a purpose to provide a stronger foundation for their children to live fulfilled lives."
Become A Client
When you become a client of Coutts, you will be part of an exclusive network.
Read More
Reducing inequality
With this grounding, Paul believes the most important contribution anybody can make is to create wealth and reduce inequality. This is what has kept him going into other ventures, having left Ella's Kitchen this year.
He says, "I was not in business to make money for the sake of it. After Ella's I could have just played golf every day but I'd rather use my experience and networks to continue doing good, trying to bring entrepreneurial thinking and actions to other areas of life."
Paul now finds continued purpose as a trustee of the Sesame Workshop, the non-profit educational charity behind Sesame Street with the mission of helping children grow smarter, stronger and kinder. Its initiatives include 'Sesame Seeds', a programme and partnership with the International Rescue Committee which won $100 million from The MacArthur Foundation to provide the biggest ever early childhood intervention in humanitarian response history – for the displaced children of the Syrian conflict.
He also sits on the board of start-up social enterprise Toast Ale, another B Corporation that produces beer from surplus fresh bread that would otherwise go to waste. Toast Ale has upcycled almost a million slices of bread and brewed over a quarter of a million litres of beer.
This year Paul founded and was appointed chair of the UK affiliate of Robert F. Kennedy Human Rights, a non-profit human rights organisation which seeks to realise the late senator's vision of a more peaceful and just world. It aims to do this by bringing more humanness into the way we live our lives and giving people the confidence to stand up and call out when they see something wrong.
"Robert F. Kennedy is my inspiration," Paul says. "He launched his presidential campaign with the words 'I can not stand aside'. That hugely resonates with me, especially in the consequential times in which we live. He led from the heart, had a moral imagination and was optimistic the world could be a better place."
Find out how Coutts supports entrepreneurs and read all our pieces produced as part of Coutts Entrepreneur Month – our celebration of dynamic up-and-coming UK businesses throughout October – on our insights page.
Key Takeaways
Paul's top tips for a successful business include:
put a clear sense of purpose at the heart of everything you do
consistently ensure your values are on display across all aspects of your business – from product development to marketing
stay humble and thankful
continue to dream, to imagine, to do
About Coutts Entrepreneurs