Improving the lives of women and girls
Summary
We shine a light on organisations supported by the Coutts Foundation and speak to some of the inspirational women who run them.
3 min
read
Women and girls disproportionately experience poverty and violence in the UK.

For example, in 2017 the Office for National Statistics reported that women are experiencing poverty at an increasingly higher rate than men. Moreover, KPMG's latest annual Living Wage Report showed that in 2017 women made up nearly two-thirds of the 5.5 million workers earning less than a real Living Wage.
Improving the lives of women and girls forms the focus of a number of philanthropists interviewed in the Coutts Million Pound Donors Report and the Million Dollar Donors Report – including Shalni Arora, Jacki Zehner, and Peter and Jennifer Buffett. It is also a key area for the Coutts Foundation, supported by Coutts.

Coutts Foundation's focus on women and girls
Established in 2013, the mission of the Coutts Foundation is to tackle the causes and consequences of poverty in the communities where Coutts has a presence. Drawing on the inspiration and work of Angela Burdett-Coutts, it focuses most of its resources on tackling multiple disadvantages faced by many women and girls.
The foundation has 15 organisations in its grants portfolio focused on women and girls that address issues such as:
poverty
violence
sexual exploitation
homelessness
low pay
mental health

Some of the charities focus on the needs of specific demographic groups. For example, Bawso in Cardiff and The Angelou Centre in Newcastle upon Tyne focus on black, Asian and minority ethnic (BAME) communities. Meanwhile, Working Chance helps women with criminal convictions progress into paid employment.
The foundation also supports a number of multi-purpose women's centres, including WomenCentre in Yorkshire and the Nelson Trust centres in Gloucestershire and Wiltshire. These are safe places where women can seek support on a range of issues such as housing, substance misuse or employment.

Become A Client
When you become a client of Coutts, you will be part of an exclusive network.

Read More
Influencing change at a national level
In addition to providing front-line services, many organisations also actively influence policy and practice to bring about lasting and systemic change at a national level. This often involves providing a platform for women to tell their own stories.
While women and girls are the focus for these organisations, their work often benefits men and boys too. For example, the Magdalene Group has designed accredited education programmes for schools, youth groups and care homes to prevent child sexual exploitation and ensure young people recognise and understand how to stay safe.
Through its support for the Living Wage Foundation, the Coutts Foundation is also tackling in-work poverty. Living Wage rates are independently calculated based on how much people actually need to get by – currently £8.75 an hour or £10.20 an hour in London. The Living Wage Foundation has around 4,400 employers voluntarily accredited as Living Wage Employers.
With movements including #metoo and #timesup, organisations supported by the Coutts Foundation are at the forefront of pressing for real, lasting change.
Read inspiring interviews with the leaders of three organisations supported by the Coutts Foundation – Working Chance, End Violence Against Women and Southall Black Sisters.

To read more about the Coutts Foundation itself and its approach to philanthropy, read the interview with trustees Lord Waldegrave, Peter Flavel and Linda Yueh in the Coutts Million Pound Donors Report.

The philanthropy of Angela Burdett-Coutts


The work of the Coutts Foundation builds on the legacy of Angela Burdett-Coutts, the granddaughter of Thomas Coutts. One of the most significant and progressive Victorian philanthropists, she gifted over £350m to charitable causes in her lifetime.
Much of her work focused on women and girls. For example, in 1846 she joined Charles Dickens, then a client of Coutts, to found Urania Cottage to support women and girls who had spent time in prison or been involved in prostitution. Her work with Dickens focused on rehabilitation, teaching women to take care of themselves and learn practical skills that fostered a sense of self-worth.

Angela also supported the Flower Girls' Brigades – groups of flower girls aged between 13 and 15 that she arranged to be formally organised for safety and put under police protection to avoid exploitation. Keen to move the girls away from selling flowers on the streets altogether, she encouraged as many as possible to work in a factory she established in Clerkenwell to learn how to make artificial flowers. By the 1890s, over 800 girls had been trained in the factory, which also supported girls with disabilities who would have had little chance of finding other employment.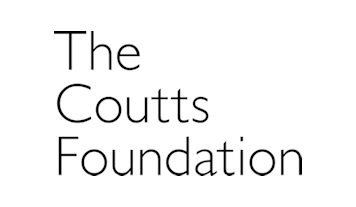 Coutts Charitable Foundation is a registered charity with the Charity Commission of England and Wales (registration number: 1150784) and a company limited by guarantee (number: 8395296) Registered office 440 Strand, London WC2R 0QS. To read more about the Coutts Foundation's pro-active approach to philanthropy go to www.coutts.com/foundation. The Coutts Foundation is an accredited Living Wage Friendly Funder.

Disclaimer: Organisations discussed are not endorsed by Coutts and this information does not constitute a recommendation for funding or investment. Risks associated with supporting or investing in organisations referenced remain the donor's own responsibility.

The Coutts Foundation is inspired by the legacy of pioneering philanthropist Angela Burdett-Coutts. With a mission to tackle the causes and consequences of poverty, it focuses on supporting organisations that benefit women and girls facing multiple disadvantages. We shine a light on some of the female leaders behind these organisations who are making a lasting difference to people's lives.

About Coutts Institute
We understand that wealth means more than money. The Coutts Institute focuses on the governance of wealth - helping family businesses succeed, helping clients fulfil ambitions for their philanthropy, and preparing the next generation for inheritance.
Discover More About Coutts Institute