Four things to remember when selling your business
Summary
The process of selling your business begins long before you go to the market – we asked successful entrepreneurs about the steps they took
3 min
read
A business exit is a defining achievement for any entrepreneur. It provides a unique moment in time when you can tally precisely how much value you have built into a business over the years.

The resulting money provides a platform for a new career and gives the freedom to explore new ideas.
We conducted interviews and focus groups with entrepreneurs to find out what makes a successful sale. What we found out surprised us.

Our research shows that while many entrepreneurs have the ambition to get to the point where they can sell their business, making it happen remains a challenge for most. A relatively low number of companies put up for sale ultimately attract a buyer: 70% of the entrepreneurs we surveyed have never had an offer for their business, and very few actually end up attracting a buyer: our last round of research put the figure at 7%.
We found that, although much can be done to maximise the chances of a successful business exit, few entrepreneurs took the time to understand what precisely they need to do. To help you get ready to sell your business, we've distilled the findings of our research into a list of four things to remember when you're ready to step away.
Become A Client
When you become a client of Coutts, you will be part of an exclusive network.
Read More
1.
You can never get advice soon enough
One finding which runs through our research is that the ability to achieve a business sale and the extent of its value are largely decided a long time before any decision to sell. This means that getting advice and building knowledge about what you need to change in your business as it grows are critical to maximising your chance of success.
This point is consistently underappreciated by entrepreneurs. Although the majority of those who have sold a business (64%) said they left it until they sold-up before getting advice, around half of that number (33%) said they underestimated how much preparation was needed.

2.
A business exit is not a business strategy
Although a business sale might be the ultimate objective for an entrepreneur, being overly focused on a business exit is a mistake. While roughly four in 10 (43%) entrepreneurs believe they need to plan for an exit at every stage of their business's growth, the overwhelming majority of those who have sold a business (81%) said the priority should always be to build a successful business.
When your business is growing, and as you prepare it for a sale, a focus on creating value by building something unique is critical to ending up with a business that someone wants to buy.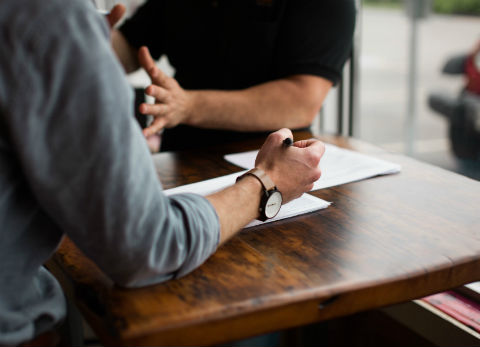 Coutts Entrepreneurs
We've been advising and connecting entrepreneurs for nearly 325 years. This gives us an unrivalled level of expertise in the field.
3.

You won't necessarily control the timing of your sale

In a business climate where people commonly talk of one, three and five-year plans, it is easy to assume that you the entrepreneur will be able to pick the moment when you sell your business.

This might be the experience for some, but another of the recurring themes from our research is the extent that luck – good and bad – plays a part in the business sale process. There are also unexpected events in your personal life to consider. A change in health, family or financial circumstances can often trigger a sale sooner than you might want. While only one in 10 entrepreneurs (11%) thought luck would be a factor before the sale, a fifth (21%) of those who sold a business said it did have an impact.

Nearly every entrepreneur we spoke to for this research could tell a story of a failed deal, a change in the markets or a rejected buyer that impacted the nature and timing of their exit. So whether or not you choose to call it luck, it is critical to acknowledge you won't always be in control of your own destiny when it comes to selling your business.

4.

Don't be blinded by love
A final area for which entrepreneurs must prepare is the idea that there will come a time when their business is better off without them – whether they like it or not. Even if you think you have more to do, it's important to recognise when it's time to step aside and pass your idea on to someone else.
We'd be delighted to hear more about your plans. If you'd like to find out more about Coutts and how we may be able to help you, please speak to your private banker, call Coutts 24 on 020 7753 1000 or visit coutts.com/entrepreneurs
Key Takeaways
Our research shows that 70% of companies fail to receive an offer when they are up for sale. Our four tips to keep in mind before you sell your business are: get advice early; focus on making a successful business; don't fixate on controlling the timing; and don't wait too long out of sentiment.

About Coutts Institute
We understand that wealth means more than money. The Coutts Institute focuses on the governance of wealth - helping family businesses succeed, helping clients fulfil ambitions for their philanthropy, and preparing the next generation for inheritance.
Discover More About Coutts Institute