Benedict Cumberbatch wrapping paper helps Coutts support the homeless
Summary
Coutts sells Sherlock star's design to raise money for neighbouring charity.
2 min
read
Actor Benedict Cumberbatch has created one of three designs for Christmas wrapping paper sold by Coutts to support The Connection at St Martin's – a charity that helps homeless people.
It's one of several fundraising initiatives organised by Coutts, which also advises clients on their own philanthropic pursuits.
Wrapping paper designed by the art group at The Connection is also for sale, and the third option is inspired by a Christmas card used by progressive 19th century philanthropist Angela Burdett-Coutts.
The three designs are being sold to clients at our headquarters on the Strand in central London all next week. Each roll costs £4, or it's £10 for three rolls, with all proceeds going to The Connection.
Philanthropy's role in helping the homeless
Coutts Institute Director Rachel Harrington, who helps Coutts clients and their families develop their own charitable giving, says homelessness is a complex problem but philanthropy can really help make a difference.
She says, "Homelessness encompasses a wide range of issues such as poverty, housing, mental health, addiction and relationship breakdown. There are many charities and social enterprises like The Connection working to address it in different ways, and philanthropy is often vital for that work to succeed."
She adds, "Philanthropy can play a particularly important role in tackling some of the root causes of homelessness – for example a donor might support charities tackling addiction, or mental health issues, or work with vulnerable young people. It's not just about covering the costs of established services but testing new ideas and approaches as well."
Become A Client
When you become a client of Coutts, you will be part of an exclusive network.

Read More
What's The Connection?
The Connection at St Martin's is based close to the Coutts head office in the heart of London. It works with around 4,000 homeless people every year to help them take control of their lives, recover from crisis and move on. Coutts has supported the charity for many years through fundraising and staff volunteering.
The charity also receives help from the Coutts Foundation, an independent body backed by Coutts with a mission to support sustainable approaches to tackling the causes and consequences of poverty. Its work focusses mainly on the communities where Coutts has a presence.
The Foundation provides unrestricted funding to help keep The Connection's vital work running, such as providing hot meals, showers and support services to the homeless. It also recently agreed additional funds to help the organisation roll out an innovative new outreach service which will help vulnerable people on the streets.
Pam Orchard, Chief Executive of The Connection, recently gave an interview to the Coutts Foundation in which she described the charity's approach.
"Our principle at The Connection is to work with people, not for people," she says. "If you treat people like they are a list of problems to be solved, they are more likely to behave like they have a list of problems.
"However, if you treat someone like a rounded individual with strengths and skills – a person who has problems, not a 'problem person' – you are much more likely to help them sort out whatever it is that's gone wrong."
Find out how Coutts philanthropy team can help you support the causes you care about.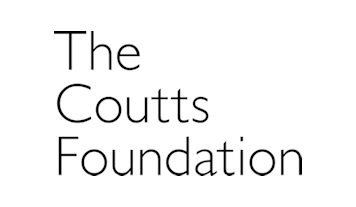 Coutts Charitable Foundation is a registered charity with the Charity Commission of England and Wales (registration number: 1150784). To read more about the Coutts Foundation's pro-active approach to philanthropy go to www.coutts.com/foundation. The Coutts Foundation is an accredited Living Wage Friendly Funder.
The Connection at St Martin's Reg. Charity Number 1078201.
Disclaimer: Organisations discussed are not endorsed by Coutts and this information does not constitute a recommendation for funding or investment. Risks associated with supporting or investing in organisations referenced remain the donor's own responsibility.
Three types of wrapping paper, including one designed by movie star Benedict Cumberbatch, are available for clients to buy at Coutts. All proceeds are going to our neighbouring charity that supports the homeless – The Connection at St Martin's.
Homelessness is a complex issue but an area where philanthropy can make a real difference. Coutts can help you with your charitable giving to ensure you support this or any other cause you care about effectively.
About Coutts Institute
We understand that wealth means more than money. The Coutts Institute focuses on the governance of wealth - helping family businesses succeed, helping clients fulfil ambitions for their philanthropy, and preparing the next generation for inheritance.
Discover More About Coutts Institute