Yield-hungry Investors Show Appetite For Emerging Market Debt
Summary
Improving economies and resurgent currencies have seen emerging market debt return to favour
3 min
read
Good value currencies and high 'real yields' are making emerging market local currency debt highly attractive to yield-hungry investors.
In Brazil inflation has fallen to 2.7% from 8.7% in July 2016, in South Africa it has fallen to 4.5% from 5.9% and in Russia it has fallen to 3.8% from 7.2%. In the meantime, while central bank rates have been coming down, they remain high in relation to the rates of inflation. In Brazil, the central bank interest rate stands at 9.25%, in South Africa it is 6.75% and in Russia 9%.
In developed markets, the real yield is much lower, and often negative. In the UK, for example, the base interest rate is 0.25% compared to inflation of 2.6%, while US Treasury Bonds are paying 1.25% compared to inflation of 1.7%.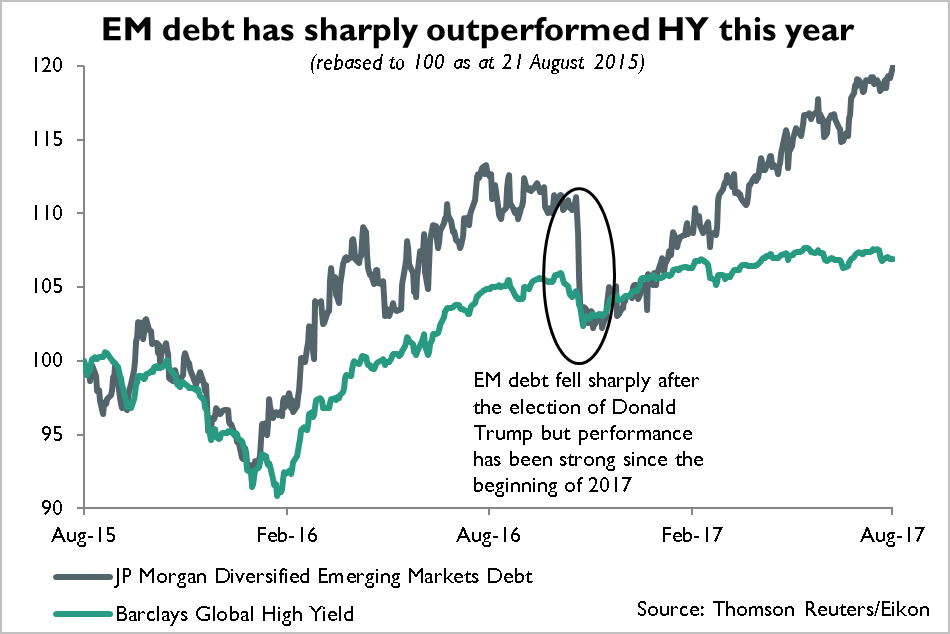 Become A Client
When you become a client of Coutts, you will be part of an exclusive network.

Read More
Yields for emerging market debt have also overtaken developed market high yield bonds. The JP Morgan Diversified Emerging Markets Debt Index yields about 6%, compared with the Barclays Global High Yield Index's 5.3%. Historically, the reverse has been true with high yield often yielding substantially more.
This has made emerging market debt very attractive for investors seeking yield, which has been increasingly hard to find in developed market government bonds, and led to rising prices. In addition, falling inflation means that central bank rates are likely to fall, which has the potential to further increase the value of these high-paying bonds.
Currency
As well as attractive yields, emerging market currencies currently look like good value and are strengthening after substantial weakness in the first half of the decade.
For example, the Brazilian real hovered around 2.5 reals to the US dollar and 3.3 to 3.5 to the pound at the end of the 2000s, falling as low as 1.7 in 2010. However, by 2016, the dollar was buying 4.0 real, and currently sits at about 3.1. The Mexican peso has been struggling since the election of Donald Trump, falling around 10% versus the dollar in the week after his election. Things have improved, however, as doubts have grown over President Trump's ability to pursue many of the policies his rhetoric promised, and the currency has since bounced back.
Traditionally, currency volatility has meant that hard currency emerging market debt – usually denominated in US dollars – has been the preferred asset class. But with local currencies at relatively weak levels, they have the potential to further boost returns for sterling investors as they revert to their historical mean and get stronger. This adds to the attraction of the asset type for investors, further boosting prices.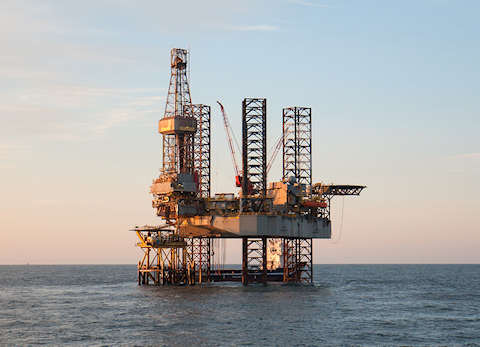 An Emerging Relationship With Commodities

Emerging markets are leading producers and consumers of the world's raw materials, which binds their economies – and investment returns – to commodity prices...
A timely move
Coutts added exposure to emerging market debt in March 2017, adding about 2% to the average balanced portfolio. We financed this by reducing our exposure to developed market high yield bonds, where we saw strong returns over the previous 12 months which left limited room for further gains.
In our view, the main drivers of return for emerging market local currency debt are the level of yield and currency movements, typically when measured against the US dollar. A weak US dollar is good for local currency emerging market debt as this makes it relatively attractive in relation to US dollar-denominated debt. Although recent dollar weakness has been good for emerging market debt, should our view on the currency change we may revisit our position.
Naturally, investing in emerging markets is riskier than developed markets. We were less interested, for example, in a 100-year bond offered by Argentina, even at an attractive yield of 8%. Given the country's turbulent economic history, this did not look like a good investment from a risk/reward point of view. Even so, the bond issue was hugely over-subscribed, demonstrating the appetite investors have for income.
Key Takeaways
Falling inflation in emerging markets has led to improvements in the 'real yield' – the difference between the interest rate and the rate of inflation – offered by emerging market government debt. In addition, a weak US dollar has enhanced the appeal of 'local currency' denominated debt rather than debt denominated in US dollars. This has made the asset class highly sought after by investors looking for income, boosting returns.

About Coutts investments
With unstinting focus on client objectives and capital preservation, Coutts Investments provide high-touch investment expertise that centres on diversified solutions and a service-led approach to portfolio management.
Discover more about Coutts investments