When Is A Good Time To Invest?
Summary
Investing is not about finding the right time to start but about getting underway and thinking long term.
3 min
read
Whether considering investing in markets or buying a house, we all worry that perhaps it's not the right time.

At Coutts, it's not about finding the perfect moment amid the highs and lows of markets. It's about investing in high quality, good value assets that will help preserve and potentially grow your wealth in the medium to long term and for future generations.
Many people try to catch that perfect moment to invest, just after markets have fallen but before they begin to rise again. This is what professional investors call 'timing the market'. But in practice it is extremely difficult to do. At Coutts, we believe that good investment is about time in the market, rather than timing the market.

Missed opportunities
Trying to time the market can lead to missed opportunities. For example, the S&P 500 has consistently hit record highs over the last seven years. As it has risen over that period, people thinking about the perfect moment to pitch in might understandably have been reluctant, thinking that what goes up must come down and the rally would have to end sometime.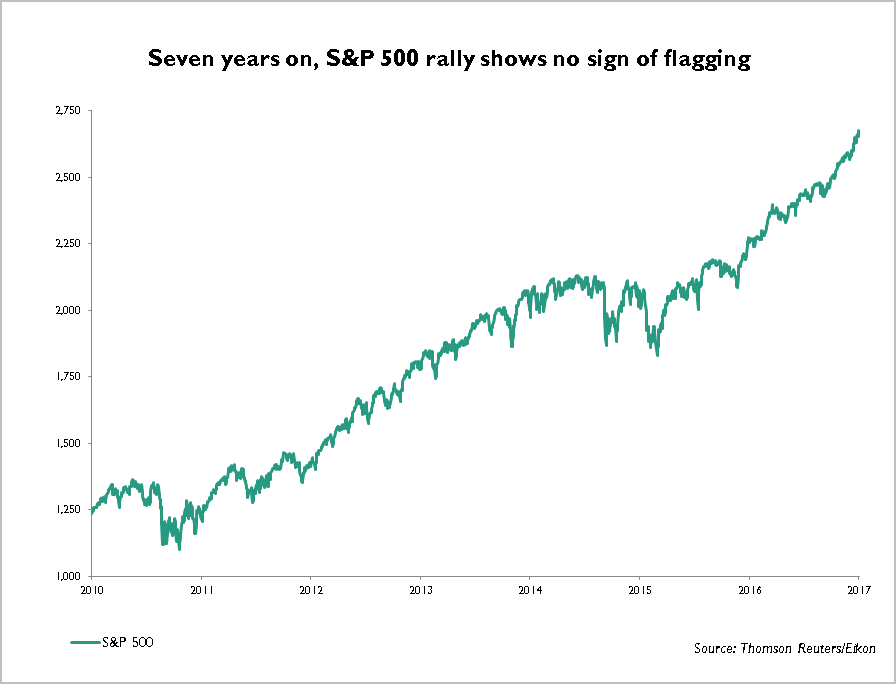 Become A Client
When you become a client of Coutts, you will be part of an exclusive network.

Read More
This is a particularly stark example of the principle at work, but the same effect can be seen over different markets in different timelines. Getting the inflexion point right is largely a matter of luck rather than design.

In the meantime, holding on to your cash in the hope of investing at the optimum moment means you could potentially miss out on investment growth. An extended rise over the last few years does not mean you can rely on it continuing, but nor does it make a fall inevitable. Past performance should not be seen as a guide to future performance and not be relied on as such.
Overall, when it comes to missing out on investment growth timing is less of an issue than not being invested at all. The timing you should consider is the time that's right for you. This means considering making use of your spare capital when you have it.
You need to be confident that you won't need the money for the long term – generally speaking, at least five years. You also need to be prepared for the risks that investment brings - markets can go down as well as up and you may not get back as much as you invested.

Your financial planning needs
Investing needs to be seen as part of your overall financial planning and not as a short cut to the potential for higher returns. Make decisions based on your own financial planning needs rather than a misplaced fear of or confidence in the market.
At Coutts, we are long-term investors and we believe markets are driven by underlying fundamentals. Our investment decisions are based on fundamental company and economic data that will influence markets, and we have the patience for our informed decisions to bear fruit.
We believe that the same principles hold true for individuals. Invest when the time is right for you and have the patience to give your investment time to mature. This will give you the best chance of making investment work for you.

If you would like to know more about investing with Coutts, please speak to your private banker.

Key Takeaways
If you are investing for the medium to long term and are willing to accept the potential highs and lows of markets, any time can be a good time to invest. Rather than trying to start at the perfect moment in terms of market movements, it's better to consider when investing might serve your wider financial planning needs.

About Coutts investments
With unstinting focus on client objectives and capital preservation, Coutts Investments provide high-touch investment expertise that centres on diversified solutions and a service-led approach to portfolio management.
Discover more about Coutts investments