The woman who tackled poverty with Dickens
Summary
As the world celebrates International Women's Day we remember the 19th century heiress who inspired the Coutts Foundation's support for women and girls.
3 min
read
To celebrate International Women's Day we particularly remember the 19th century heiress who is the inspiration behind the Coutts Foundation. The Foundation has made grants of more than £2.1 million to tackle poverty and issues affecting women and girls since it was launched in 2014.

Angela Burdett-Coutts began her career as a philanthropist after striking up a conversation with novelist Charles Dickens during a dinner engagement. Dickens was famous for shining a light on poverty in Victorian England and the discussion apparently struck a chord with the heiress, who had inherited £1.8 million from her step-grandmother in 1837.
The two worked together to improve conditions for poor people in London. They founded Urania Cottage in 1847, a house that took in girls who had fallen on hard times. It was estimated in 1881 that Angela Burdett-Coutts had donated the equivalent of £350 million to charitable causes. This was 20 years before her death and we will never know the total amount she gave away in her lifetime. She was involved in setting up the NSPCC and the Royal Marsden Hospital.In 1843 Dickens dedicated his novel Martin Chuzzlewit to her.
"She became known as the 'queen of the poor' and was the first woman to be made a baroness in recognition of her good work," says Maya Prabhu, Head of Wealth Advisory Services at Coutts. "She didn't seek public profile or recognition. We are aware that many of the donations she made were given anonymously, coming from a Coutts cheque and recorded as from 'a lady unknown'."
The Coutts Foundation builds on her legacy and one of its core areas of focus is tackling issues that affect women and girls in the UK. Among the organisations it supports is the national charity Safe Lives, which received a £90,000 grant. It seeks to transform the lives of people facing domestic abuse by offering a combination of specialist tailored support and enabling statutory agencies to work together, sharing information and resources so that the women receive coordinated and effective support.
Working Chance (grant of £105,000) is the UK's only recruitment consultancy for women with criminal convictions and is changing lives by empowering women with complex needs, who face multiple disadvantages, to achieve financial autonomy through employment. Southall Black Sisters, a grassroots women's organisation, received a grant of £120,000 in support of its work. It runs a resource centre that provides advice, counselling and support to women (and their children) experiencing violence. They also undertake training, research and policy work to tackle the underlying causes of violence against black and minority women by changing social and cultural attitudes, reforming social policy and improving professional practice.
Some organisations that focus more broadly on the issue of poverty have also received support. These include the Living Wage Foundation, which plays a leading role in promoting the Living Wage across the UK, and City Gateway, a London-based organisation that runs programmes designed to provide the skills and qualifications young people need to re-engage with education and employment.
Leslie Gent, a trustee of the Foundation and Coutts' Head of Investment Products, says: "Angela Burdett-Coutts' legacy and vision has been an inspiration to the Coutts Foundation. Through providing significant grants to a small number of organisations, our intention is to make a lasting difference."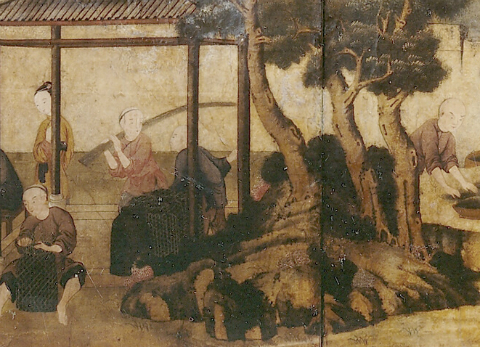 Coutts Foundation
The mission of the Coutts Foundation is to support sustainable approaches to tackle the causes and consequences of poverty, focussing on the communities where Coutts has a presence.
The Coutts Foundation builds on the legacy of Angela Burdett-Coutts and one of its core areas of focus is tackling issues that affect women and girls in the UK.

Coutts Sports And Entertainment
Throughout our history, Coutts has worked with some of the most high-profile and influential names within sport, media and entertainment. Highly connected within our clients' own circles, we understand the subtleties of their professional lives and provide flexible solutions designed to maximise opportunities as they arise.
View more