The People Who Become Angels
Summary
Some entrepreneurs choose to help other companies succeed after they exit their own
4 min
read
When you have achieved great success in business what do you do? A parasol under the sun may hold allure for a few weeks or months, but you may feel it is too soon to permanently power down.

This is why many entrepreneurs become business angels, where they can give something back – but also pursue the opportunity to gain a little more.
If you've seen Dragon's Den you will be familiar with the popular idea of a business angel. They are wealthy people who invest their own money in young or emerging companies in return for a share of the business. Whether they prefer to sit on a board and be hands on or not, they hope to realise a return on their investment of up to 22% a year says the UK Business Angels Association (UKBAA) and NESTA, an innovation foundation.¹

According to the UKBAA there are around 18,000 business angels across the UK, investing an estimated £1.5bn a year. So what makes someone who has already achieved considerable success want to get involved in what may be a garage-based fantasy? "For a lot of our clients it is in in their DNA to want to invest in and support young companies", explains David McKenzie, Market Leader for Entrepreneurs and South East England at Coutts. "They've more than likely been through it before with their own companies and often have more than just money to offer start-up founders. Their experience, knowledge and passion can make it a win-win situation for both entrepreneur and angel investor".
"It may sound like a cliché," says Sean Phelan, a business angel since 2007 when he sold his company Multimap to Microsoft. "But we try to give something back, to help others avoid the mistakes we made. One of our roles is to absorb uncertainty, which there will be a great deal of for any young business."
There are significant tax benefits to being an angel, too. Investors can gain tax relief of up to 30-50% through schemes such as the Enterprise Investment Scheme and the Seed Enterprise Investment Scheme.
Yet despite the goofiness of ideas and the quirky focus of such shows as Dragon's Den, most aspiring entrepreneurs won't gain any traction unless they have a serious business plan with potential. Phelan and his partner Audrey, for example, will explore the technical side of companies, while others will focus on the finances. And while the innovation potential has to stack up, prospects also need to show their mettle as people.

Become a Client
When you become a client of Coutts, you will be part of an exclusive network.
Discover more
"People are almost the only consideration," he says. "You have to ask whether you can work with them for up to 10 years. Can they motivate staff? Will they be good salespeople and representatives of their company?"

While some angels may want to be closely involved with their projects, Sean is content to take a back seat in the day-to-day running of firms, although he acknowledges that at times of stress it can be very emotional and mentally draining – "early-stage investors are often the first to recognise that a start-up isn't going to make it, and being the bearer of bad news is never easy".
Phelan has been involved in around 20 start-ups over 10 years, with nine firms still running and eight not succeeding. These figures are decent: around 60% of start-up businesses won't survive five years, according to the Office for National Statistics.² He has just completed his third 'exit' – the stage where a company is sold for a big profit or money is returned to investors. In this case a six-times return, eleven years after the initial investment. In this case a six-times return, eleven years after the initial investment.
Yet the prospect of finding another Netflix or Uber is not one that consumes him. "Chasing unicorns doesn't work for me," he says. "It's more important to have a fulfilling life, working with good people and doing good things."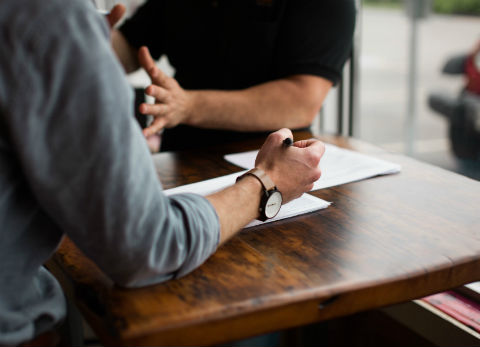 Coutts Scale-Up Conference
On the 20th November, Coutts will be headlining the Scale-Up conference for entrepreneurs to learn more about growing and selling their businesses. The timings and a full programme will be announced shortly.
For more information, please contact David McKenzie.
Key Takeaways
Becoming a business angel is an opportunity for entrepreneurs who have exited their own businesses to help other small companies achieve the same sort of success. It can be both fulfilling and financially rewarding.
Coutts Entrepreneurs
As the first private bank and wealth manager to establish a dedicated service for entrepreneurs and business owners, Coutts is well known for our understanding of the dynamic world of entrepreneurship.
Discover More About Coutts Entrepreneurs