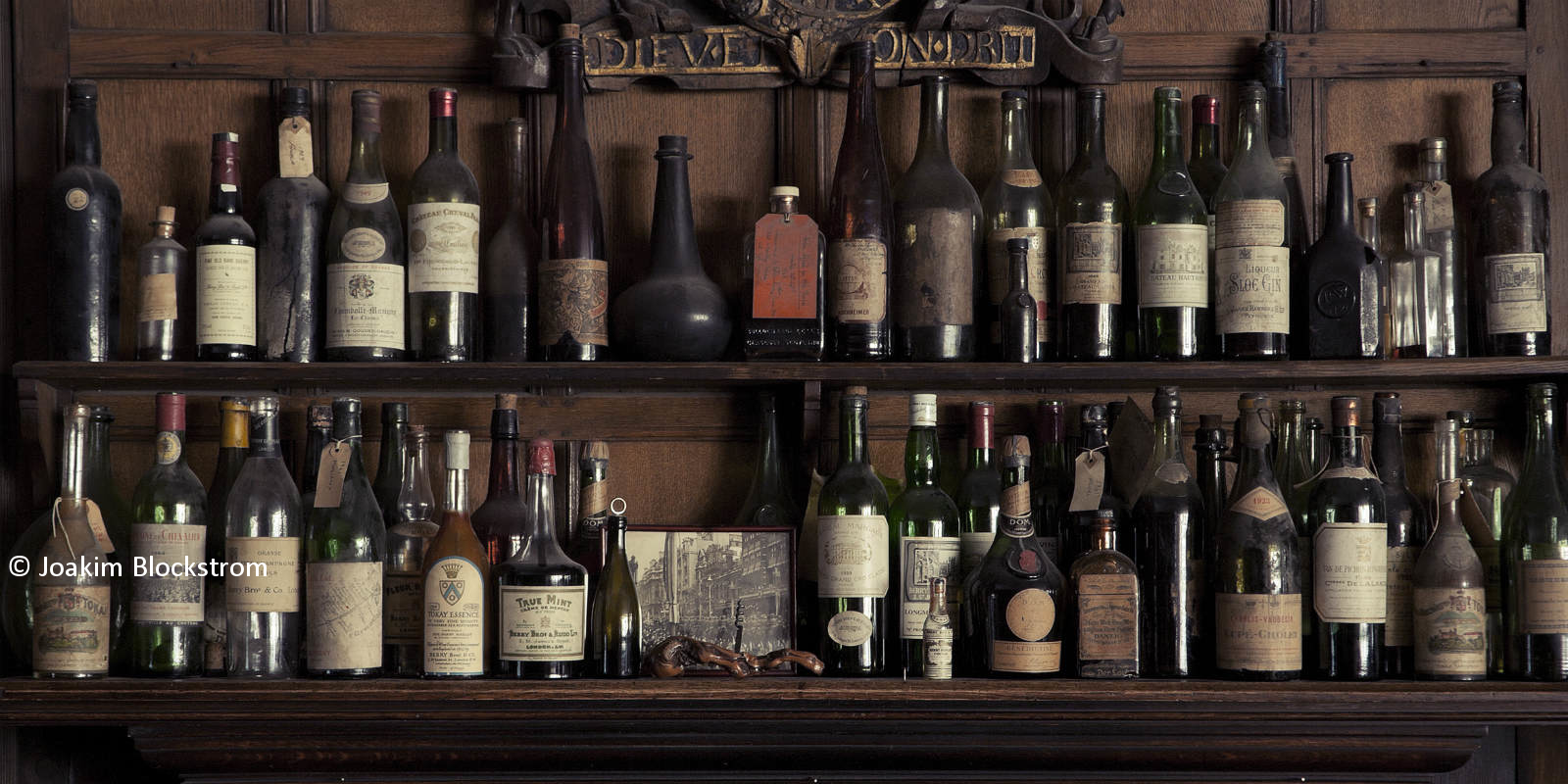 The Passion Behind Investments
Investing in passion assets is about more than just financial returns
6 min
read
The Coutts Passion Index measures the change in price of 'passion' assets. Measuring the passion investors bring is a less precise science.

The Coutts Passion Index offers a unique insight into the market for what we call 'passion' assets. But the changing values are only part of the story. The emotional enjoyment of owning and sharing beautiful items is just as important.
We understand that owning passion assets engages the senses, acknowledges the importance of emotion and history and reflects the pleasures of a life well lived. As part of our coverage of passion assets, we asked collectors and owners of extraordinary things what drives them and what advice they might give to others.
While many people get by without a watch, wine or even a car, very few of us can get by without a place to live. For some of us, though, our home is more than just a roof over our head.

For Roger and Wendy Skinner, for example, owning and renovating the historic Hurts Hall is an expression of their abiding connection with Suffolk. It had been a feature of the local landscape since it was built in the 19th century by the Long family, but had fallen into disrepair when they bought it in 2012. 'I have a strong allegiance and great affinity for the county of Suffolk, and its people, so quite naturally I wished to preserve this property for them,' says Roger.

Hurts Hall in Saxmundham, Suffolk. Photo: Dave Cleveland © Coutts & Co

'It's just lovely to preserve an old building for future generations,' he adds. 'When we found her, she needed some help and we were here to provide it.'

Property can also be a way for us to express our relationship with the world and the environment. Until retiring at the end of 2016, Ian Mays was chief executive of the world's largest independent renewable-energy company, RES. Ten Oaks, the house he and his wife Helen are building in the Hertfordshire country-side is not only eco-friendly, it will be the first-ever zero-carbon house to be constructed in the UK.

Ian says, 'I'd always wanted to take the next step: not only to build a low-energy house, but if possible to be carbon negative. I also wanted to use conventional materials in new ways to help traditionally skilled workers to adapt to low-carbon building methods.'

For Ian and Helen, it's about more than their personal choices, but about providing a model for future development. 'We have started holding seminars with social housing providers demonstrating how you can build affordable carbon-neutral homes in an economic way, and we're also talking to architects, surveyors, builders and students to show them what can be done.'

Classic cars have been one of the best performing assets in the Coutts Passion Index, returning 330% since 2005. But there is more to a love of classic cars than investment. We asked Jodie Kidd and Graham Clempson about the sense of history, appreciation of fine design and love of the open road that inspired their enthusiasm for this life-affirming pursuit.

Both agree that at heart, a passion for cars is a passion for driving.

'I just take enjoyment from driving,' says Jodie Kidd. 'I love the freedom of movement that a car gives, that sense that you can go anywhere and do anything.'

Sterling Moss drives his Ferrari 250 GT SWB 250 Berlinetta © Magic Car Pics


Graham agrees. 'It's all about the driving experience and the sense of escapism, driving through remote places away from busy city life.' From this appreciation of driving comes an appreciation of the car. 'For me, cars are like art – they are things of beauty,' Graham says.

'When you're out and about and just driving around it doesn't matter if you get stuck in traffic because just being in the right car is such a pleasure,' says Jodie. When you ask them which classic car best encapsulates the love of driving and engineering, they are in agreement: the Ferrari 250 Short Wheel Base GT. 'It's the most incredible car ever,' says Jodie of the 1959 model. 'A triumph for Bizzarini. That V12 front end and those amazing curves, it's just extraordinary.' Graham prefers the 1960 California model. 'A design classic, the greatest,' he says.

Become A Client

When you become a client of Coutts, you will be part of an exclusive network.

Read More

Fine wine makes a good investment because there is always a finite supply. Some estates produce only 2,000 cases year, which might sound a lot but that's for the entire world; a few produce only 200. This means demand will always outstrip supply for most vintages, an effect that will only increase over time.

The underground Sussex Cellars at Berry Bros & Rudd's
Pickering Street premises in London © Berry Bros & Rudd

But wine, even more than other assets, is surely to be enjoyed rather than being kept in a cellar. Dan Jago, chief executive of Berry Brothers & Rudd wine merchants, and wine enthusiast himself, says, 'Wine can give immense pleasure in a way that most other expensive luxuries can't. If you buy a Titian or a Rembrandt, your insurance almost certainly won't allow you to hang it on your wall, so you have to get a copy made and keep the original in a strongroom, and where's the pleasure in that?'

He adds: 'I look for reliability, and something I can drink with pleasure with friends. I love bright, fresh, interesting whites: Chenins from South Africa, Grüner Veltliners from Austria, Italian Brunellos… The list is endless.'

Fine Art has long been one of the key passion investments. Art collecting dates back to the great patrons of the renaissance and continues with today's high-profile contemporary art collectors.

As an investment asset it hasn't fared so well in the history of the Coutts Passion Index, showing negative cost-adjusted returns over each of the last three years. However, there can be little doubt that art retains the potential to move and inspire in a way that few other passion investments can match.

Tal R, Allenby, 2017. Pigment and rabbit-skin glue on canvas, 240x118cm
© Tal R. Courtesy of the artist and Victoria Miro, London

For collector and gallery owner Victoria Miro, a collection should always be founded on love. 'I would always encourage people to buy the things that they like, that they can relate to. I'd never encourage somebody to buy something purely because it could go up a lot in value.'

Of course, it's not just a matter of 'I know what I like'. To be a collector means actually knowing about art and being willing to extend that knowledge through deep engagement with contemporary trends.

'Someone who wants to collect art has got to look a lot,' says Victoria 'They've got to visit a lot of exhibitions. They've got to look at contemporary art in museums, at contemporary art in galleries, go to degree shows to see what people are producing at the moment. And then, after they've done all the research and all the legwork, that's when they should buy what they like.'

Key Takeaways
The Coutts Passion Index offers a unique insight into the market for what we call 'passion' investing. But the index is not just about money. Whether you are buying fine wine, fine art, a classic car or that special property, you will want to look beyond money to life's richer pleasures when pursuing your own passions.
About Coutts investments
With unstinting focus on client objectives and capital preservation, Coutts Investments provide high-touch investment expertise that centres on diversified solutions and a service-led approach to portfolio management.
Discover more about Coutts investments