Philanthropy: Supporting Innovation And The Untested
Summary
Does playing it safe limit the potential for philanthropy to do good?
5 min
read
The potential upside of the potential downside

Many practitioners in the world of philanthropy believe that philanthropists should be the ultimate risk takers. They see philanthropy as the 'risk capital' or 'creative capital' that society depends upon to tackle some of the most pressing issues facing society.
Risk often takes on a negative connotation, but in philanthropy it can be positive or even necessary.
Risk in the context of Philanthropy
So what does risk actually mean in the world of philanthropy? Charitable trusts and foundations often consider organisational risks associated with governance, reputation or finance. But how can you assess risk in relation to the potential impact philanthropy can have and whether it is best used, for example, to support the 'tried and tested' or the 'innovative' or 'unproven'?
Clearly, risk is a subjective matter and will differ from one funder to the next. But there are a series of questions that may be helpful to ask to establish your risk appetite as a philanthropist.
How do you define risk?
Do you prefer to support new or well-established organisations with a longer track record?
What does failure mean to you and how will you learn from it?
How long-term is your funding horizon and how might that influence your decision to fund higher risk projects or organisations?
By playing it 'safe' are you losing opportunities for greater impact?
Given the focus of your philanthropy and the change you hope it will contribute to, how risk-tolerant do you need to be?
Don't be afraid of failure
Peppered throughout interviews with major donors in our Million Dollar Donors Report , there are numerous examples of how philanthropists have taken a chance on untested ideas to achieve their objectives and make the most out of their philanthropic resources.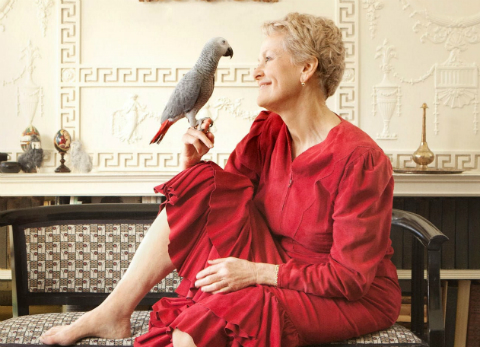 Swanee Hunt
In her case study, Swanee talked about her attitude towards risk when supporting organisations that are yet to prove themselves.
Swanee Hunt, for example, talked about her attitude towards risk when supporting organisations that are yet to prove themselves.
"We focused on being the first grantor to organisations or people who had a good idea. It's really hard for an organisation to get a grant from a foundation if they don't have any other funding, because when the foundation asks, 'Who's your largest donor?' they have to say 'Well, we don't have any'. These organisations are really stuck, so we helped them jump-start.
"We also decided that we would measure our success in terms of how many of our grantees failed. If we gave 10 grants, and three years later all 10 organisations were alive, that was a failure on our part because we had not been risk-tolerant enough."
Swanee's advice for new philanthropists is, "You've got to be willing to succeed by failing. You need to fail one out of every three times that you try to do something. And if you go into your giving with that thought in mind, you don't feel defeated and you don't go off into a corner licking your wounds!"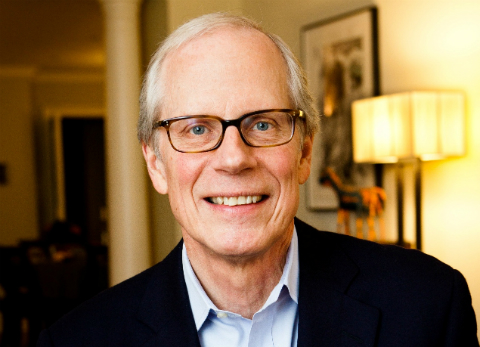 Stephen Heintz
As president of the Rockefeller Brothers Fund, Stephen's case study discusses advancing social change.
Stephen Heinz of the Rockefeller Brothers Fund says "We've maintained what I describe as an experimental disposition. We in philanthropy have flexibility and independence that gives us the opportunity to take risks and do things others, including the private sector and government, can't or won't do. We can try experiments, like a laboratory, and learn from those that work and those that don't. We can be out on the cutting edge in a variety of ways".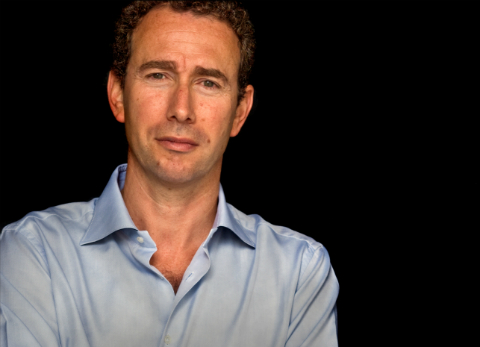 Trevor Pears
In his case study, Trevor Pears of the Pears Foundation addressed the tension that can emerge when a philanthropist is too focused on measurement.
Trevor Pears of the Pears Foundation addressed the tension that can emerge when a philanthropist is too focused on measurement.
"If something's gone a bit awry I don't necessarily view it as a mistake per se because you're learning from those things. I worry about some of the concepts and language being used in philanthropy in the last few years, about measuring impact and social return on investment and so on. If we're not careful, people will either stop completely for fear of getting it wrong, or only fund the lowest 'risk'. I find the fear of failure in this area [in philanthropy] is very peculiar".
The Coutts Foundation also took an informed risk in supporting UnLtd's Solutions for an Ageing Society Programme. Designed to support 21 social entrepreneurs developing innovative solutions to issues to help people age well, trustees were very aware that while some ventures may well succeed and grow to scale, others may not.
Philanthropy's support in the field of social enterprise and indeed social investment/impact investing are also good examples of the provision of 'risk-capital'. In fact, the growth in the field of social investment has often featured in recent interviews in our Million Dollar Donors Report (see The Cordes Foundation and Omidyar Network, for example).
Considering your attitude to risk in your Philanthropy
Being a risk-taker is not necessarily better than being risk averse. What's important is that philanthropists reflect on how they define and perceive risks to inform strategy and decision-making to make the most out of philanthropic resources.
To explore further how you might think about risk in the context of your philanthropy, please contact your Private Banker.
About Coutts Institute
We understand that wealth means more than money. The Coutts Institute focuses on the governance of wealth - helping family businesses succeed, helping clients fulfil ambitions for their philanthropy, and preparing the next generation for inheritance.
DISCOVER MORE ABOUT Coutts INSTITUTE