Keeping it in the family: Passing Your Business To The Next Generation
Summary
Every family business is unique but there are a number of common themes that can help make sure it stays in the family
3 min
read
Family businesses form the backbone of the UK economy, with 65% of businesses being privately owned. However with less than 15% of family firms surviving to the third generation, passing a successful business on is a key challenge.
The core questions on passing on a successful operating business to the next generation are who will own and lead the business in the future? Answering these questions can be stressful as families try and navigate the possibilities and the preferences of all family members.

There are a number of different paths to consider:
Do nothing - Sometimes, people just do nothing. This can be down to a number of factors including emotional, psychological or financial reasons. As a result the family is seldom prepared for the transition, and this can result in the business failing.
Pass on leadership to family - For this to work, it is important there is a family member willing and able to take on the role of leading the business. This allows families to retain a level of involvement and control within the business. If more than one family member wants to continue the business, it is vital to set expectations and articulate the process of appointment.
Bring in a non-family leader - Some families take a step back from the day-to-day running of the business and employ a non-family CEO. This may be due to a lack of a natural successor or family members wanting to explore different opportunities. When employing a non-family leader, it is important to select someone not only with suitable experience, skills and track record, but also someone who understands the culture and values of the family.
External investment - If families are willing to part with some ownership and control of the business, then external investment can provide good opportunities to fund business growth and provide some cash to the family.
Reverse succession - Reverse succession is a way for the younger generation to prove themselves. It usually involves them successfully setting up and running their own business before bringing it back to be part of the main family enterprise. This is a good way to encourage entrepreneurialism within the family. However, families should think carefully about how these businesses are funded and the consequences of potential rivalry between family members.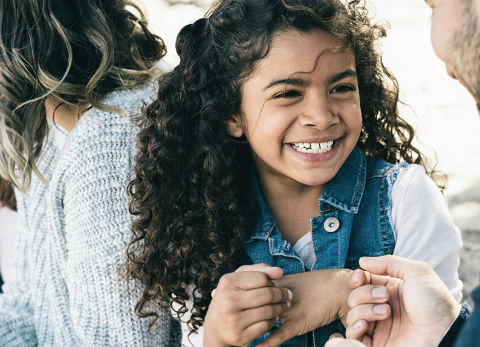 Successful Succession: Options for passing on your business
If you would like to learn more about your options for passing on your business, please read our briefing paper or contact your Private Banker.

Become A Client
When you become a client of Coutts, you will be part of an exclusive network.

Read More
Making it stick
With less than 15% of family businesses surviving to the third generation, it is not only important for families to understand what their options are but also to discuss these options as a group. This ensures that family members reach a consensus and are prepared for succession, whatever guise it takes.
In order to make the most of family discussions, many families set up a 'family council' which becomes the decision-making body for the family in areas such as succession planning, family employment and remuneration, and ownership of the business. A family council doesn't make day-to-day business decisions but facilitates family discussion and acts as a bridge between the shareholders and the board. The family council need not be overly formal but should reflect the style and needs of the family to make decisions.
Often, families will develop a family charter, documenting their vision and values and outlining their approach to ownership and operation of the family business. This can provide clarity for the family on the direction of the business and make it easier to resolve disagreements on the direction of the company, ensuring family harmony by avoiding conflict.

Key Takeaways
There are a number of options open to family businesses when it comes to succession. From retaining leadership in the family to appointing a non-family CEO, the most important aspect of ensuring a smooth succession is having an open and honest conversation within your family.

About Coutts Institute
We understand that wealth means more than money. The Coutts Institute focuses on the governance of wealth - helping family businesses succeed, helping clients fulfil ambitions for their philanthropy, and preparing the next generation for inheritance.
Discover More About Coutts Institute