Outlook For China
Summary
The upcoming 19th National Congress of the Communist Party of China has important implications for the global economy.
3 min
read
China might be a one-party political system but behind the scenes various factions work to usher in supporters and kick out rivals.

Twice a decade these power struggles play out when senior politicians hold a National Congress to approve the line-up that will govern the country for the following five years. The next gathering is scheduled to start this autumn.
There is little doubt that Xi Jinping will continue for a second five-year term as General Secretary. Mr Xi has spent his first term consolidating his grip on power, largely through an anti-corruption campaign to rid himself of opponents. Yet who gets promoted to other senior positions could affect the country's policies and goals for economic development.
What happens in China is important for the world economy because it is one of the main engines of global growth. After achieving double-digit rates of expansion for more than three decades, the rate of growth in China's economy began to slow in 2010, falling to 6.7% by 2016.
This fall coincided with a flight to safety in investment. Investors feared a global recession led by China but at the time we felt that this was unlikely and maintained our exposure to risk assets. While performance in our portfolios suffered in the short term, 2016 as a whole turned out to be a boom year for equities and our investment performance over the year ended up being top quartile across nearly all of our mandates.
Why did we keep our nerve? Firstly, we looked to our investment principles, as patient and fundamentals-based investors. As such, we had the patience to ride out the short-term falls in anticipation of longer-term gains that our assessment of fundamentals suggested.
Secondly, we recognised that China was not in retreat but in the middle of a re-balancing act.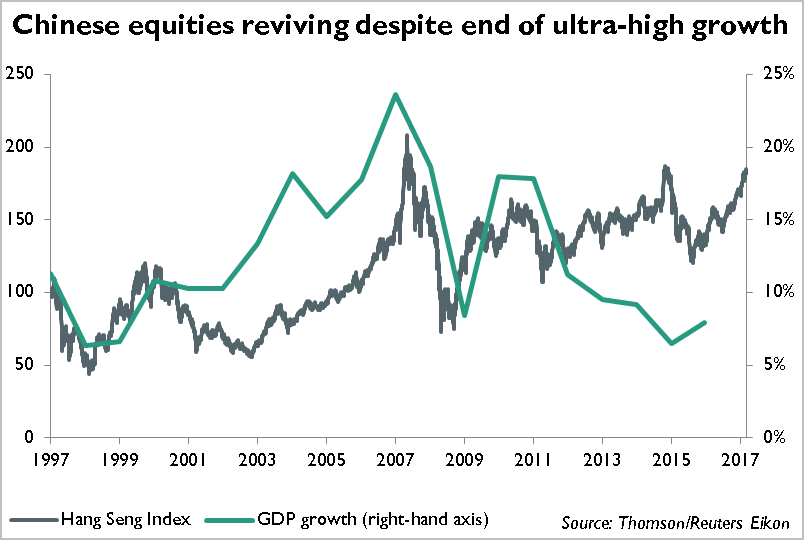 Become A Client
When you become a client of Coutts, you will be part of an exclusive network.

Read More
An economy in transition
The world's second largest economy is working through a period of adjustment. The government is shifting the economy away from manufacturing towards a more sustainable foundation based on domestic consumption. This transition has led to a contraction in trade volumes, with implications for China's main trading partners in emerging Asia and the rest of the world.
Global commodity markets have suffered periods of weakness and volatility as a result. For example, China accounts for about two-thirds of global iron ore imports. Prices can be sensitive to any news that the Chinese government is boosting or cutting spending on infrastructure and construction, which are the main consumers of the steel that iron ore is used to produce.
As China transforms its economy, it must resolve a variety of tough challenges – from excess production capacity at traditional industries, environmental pollution and a lack of sufficient social services for the rapidly expanding urban population. Yet in our view the country has far more potential and flexibility for growth than many others due to its huge internal market.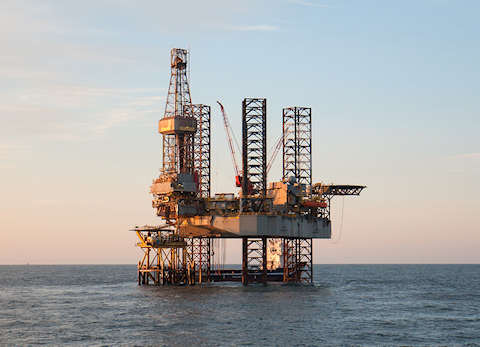 An Emerging Relationship With Commodities

Emerging markets are leading producers and consumers of the world's raw materials, which binds their economies – and investment returns – to commodity prices...
A POSITIVE OUTLOOK
Coutts currently has a neutral exposure to China relative to our long-term investment strategy, as part of our allocation to emerging markets as well as a country-specific fund that is likely to benefit from rising domestic consumption. We see the prospects for China as broadly positive in the future and see no reason to change this view at this stage.
Regardless of the outcome of the upcoming political reshuffle, we believe China's long-term economic policies will remain largely unchanged. Its leaders are likely to continue to tackle the problems of excess debt by reining in leverage and slowing broad credit expansion.
Additionally, they could use any consolidation of power to push through difficult structural reforms, which fall into three areas:
financial and capital market reforms to further liberalise China's stock and bond markets, and open the financial services sector to foreign investors
promoting mixed ownership of state-owned enterprises and spinning off non-core businesses
reducing excess capacity in heavy industries such as steel, coal and construction
Despite the difficult economic, social and political challenges ahead, Coutts remains positive on China's growth outlook as well as the investment environment. Investment opportunities include multinational companies with substantial revenues from China, Chinese companies listed on developed market stock exchanges and professionally managed funds that invest directly in Chinese companies.


Key Takeaways
As the world's second biggest economy, China has a big impact on global international growth, in particular in the emerging markets. We believe that the Chinese economy is in good shape as the country continues to shift from a manufacturing basis to a more stable consumer-led economy, and believe that the upcoming National Congress will do nothing to disrupt progress.

About Coutts investments
With unstinting focus on client objectives and capital preservation, Coutts Investments provide high-touch investment expertise that centres on diversified solutions and a service-led approach to portfolio management.
Discover more about Coutts investments