Market Update
Equity markets continued to rise in December. Global equities as measured by the MSCI AC World Index gained 2.5% over the month, to end the year up 9%. The major indices in the US and UK showed particular gains, ending the year on record highs. Meanwhile, gilt and Treasury yields jumped (prices fell) as investors sold off in the face of rising inflation and the prospect of central bank rate rises in 2017.
As the month began, all eyes were on the US. After expectations of a market crash following Donald Trump's victory in America's presidential election evaporated in November, US stock markets took off and many leading indices worldwide reached record highs in December. This is in line with our view that short-term political shocks usually give way to the underlying fundamentals.
Investors picked up on Mr Trump's promises to invest in infrastructure, cut taxes, ease restrictions on oil and gas companies, and reduce regulations for Wall Street. As we pointed out before the election, these policies have the potential to support markets and trigger growth and reflation in the US. So far, investors have chosen to ignore Trump's stated policies on trade – including tearing up trade agreements and imposing tariffs on key industries – and the possible effect this may have on the global economy.
The UK stock market was slow to join in with what has been nicknamed the 'Trump bump'. However, the traditional 'Santa rally' boosted blue chip stocks at the end of December. Strong gains for mining companies helped power the FTSE 100 to a new high, rising 5.4% to hit 7,142, surpassing the previous record of 7,103 set in April 2015.
Stock markets also benefitted from expectations that interest rates and inflation are set to rise, making government bonds less attractive. The US Federal Reserve (Fed) lifted its benchmark rate by a quarter of a percentage point to 0.75% in the middle of the month, a move that was widely anticipated by markets. More importantly, the Fed forecast three more rate rises in the coming year, striking a more hawkish tone than seen previously.
One side effect was that the US dollar continued to strengthen, which provided a modest boon to the Japanese economy. The relative fall in value of the yen helped to boost exports to the US while raising import prices, which will help to push inflation closer to the Bank of Japan's 2% target. Another knock-on effect has been to raise Japan's long-term government bond yields relative to short-term rates. This modest steepening of the curve has helped lift the share prices of Japanese banks substantially.
In Europe, financial markets remained broadly calm, due to a large extent to the ECB's extension of its bond buying programme until the end of 2017. While the bank reduced the monthly amount of the buy-backs – from €80bn to €60bn – the net effect was further easing. All in all, the bank's supportive position meant that even the "No" vote in Italy's referendum and subsequent resignation of Prime Minister Matteo Renzi couldn't do much to rock the boat.
Developed and Emerging Equity Markets

Equity Markets Performance

Performance
As of: 30-Dec-16
Current
-1M
-3M
YTD
15
Developed Equity (MSCI)
1,364
2.8
4.9
9.6
2.6
FTSE All Share
3,873
5.0
3.9
16.8
1.0
FTSE 100
7,143
5.4
4.3
19.1
-1.3
S&P 500
2,239
2.0
3.8
12.0
1.4
Nasdaq Composite
5,383
1.2
1.7
8.9
7.0
DJ EuroStoxx
350
7.1
8.0
5.0
11.1
Nikkei 225
19,114
4.6
16.4
2.4
11
Hang Seng
22,001
-3.5
-5.3
4.3
-3.9
Emerging Equity (MSCI)
47,651
0.2
-1.4
10.1
-5.4
BRIC (MSCI)
509
-2.4
-3.6
8.2
-5.3
Source: Datastream
Performance shown as % total return in local currency terms

Performance
As of: 30-NDec-16
10-Year Yield*
-1M
-3M
YTD
15
US Treasuries
2.45
-0.3
-4.5
-1.4
-1.6
UK Gilts
1.24
1.6
-4.7
7.9
-2.3
Eurozone Government Bonds
0.11
0.3
-5.3
-1.4
3.4
US Investment Grade
0.3
-3.9
1.8
-5.6
US High Yield
1.5
0.3
12.0
-10.1
Emerging Market
4.1
-2.3
9.4
20.6
Source: Barclays indices; Datastream

*current yield on benchmark 10-year Treasury, gilt and bund respectively

Performance shown as % total return in local currency terms

Performance (%, dollar)
As of: 30-Dec-16
Current
-1M
-3M
YTD
15
Commodities (TR)
176.9
1.8
2.7
11.8
-24.7
Brent Oil Price (Spot)
55.2
12.6
14.6
51.6
-33.5
Gold Bullion (Spot)
1157
-1.4
-12.4
9.0
-10.5
Industrial Metals (TR)
218.6
-5.0
6.1
19.9
-26.9
Source: Datastream

Inflation & Interest Rates
Current Inflation (%)
Interest Rate Forecasts (%)
Rate Announcement
Current
Dec
Mar '17
Next Date
United States
1.7
0.75
0.75
0.75
27-Jan
United Kingdom
1.2
0.25
0.25
0.25
02-Feb
Eurozone
0.6
0.00
0.00
0.00
19-Jan
Japan
0.5
-0.10
-0.10
-0.10
31-Jan

Central banks parting ways

While most of the developed world's central banks sit on near – or even below – zero interest rates, the US Federal Reserve (Fed) finally raised rates in December, with three more rises forecast for 2017. As monetary policy in the developed economies diverges, we are seeing sharp divergences in both currencies and bond yields.

Within bonds, we have seen a wide gap open up between US Treasuries and other developed markets. Investors had been expecting the Fed to raise rates for some time, and after the Fed held off in November – before the US election – a December rise looked inevitable. 10-year Treasuries had already fallen sharply on the election of Donald Trump and were down around 6% from the beginning of November even before the fed announcement.

After the announcement, prices fell again, and while UK and German government bonds have also seen price falls since the start of November, this has been on a much smaller scale. 10-year gilts and 10-year bunds were both down about 1.5% by the middle of the month as markets contemplated a rise in inflation and reflationary noises being made by Mr Trump and governments elsewhere, and there was another modest dip after the fed announcement. However, both gilts and bunds have largely recovered and are now more or less back to where they started at the beginning of November, while 10-year Treasuries are still bouncing around at about -5%.

Commodities have generally continued their sharp rebound from falls earlier in the year, given hopes for economic stimulus from President Trump. Oil prices have also received a boost on positive news from OPEC negotiations, and were up 15% over the three months to the end of December.

However, gold prices fell 12% in the final three months of the year as the precious medal lost some of its safe-haven allure and as expectations for rising US interest rates also made it less attractive. Meanwhile, the dollar's strong year-to-date gains have moderated in recent months, having priced in stronger US growth and December's interest-rate increase.

These movements have been in line with our expectations and Coutts investments have been underweight government bonds and commodities for some time. We have also been taking advantage of dollar strength by taking profits in highly valued US dollar-denominated assets and adding to sterling-based assets. With sterling at historic lows against most currencies, this plays into our investment principles of looking for value and taking contrarian views. We believe this positions our investments to take advantage of global reflation and currencies as they return to their usual levels over the course of the economic cycle.

US stocks: short-term euphoria or long-term trend?

Leading up to the US election, the widely accepted wisdom was that markets would prefer Hilary Clinton over Donald Trump. As it turns out, however, stock markets have reached record highs in the shadow of a Trump presidency in a phenomenon that is becoming known as the Trump bounce. But can the already highly valued US markets sustain these rises?

As the US election campaign unfolded, Hilary Clinton represented continuity and business as usual for investors, while Trump was that most unsettling of prospects, an unknown quantity. While there may have been grumbles from the healthcare sector, where her bullish statements on drug pricing were enough to see prices in the sector fall by 7.6%, she was considered the 'continuity candidate' that would at worst be a safe pair of hands.

Mr Trump's victory came as a major surprise and initial market reaction was negative. On the day after the election, as Trump's victory became apparent, equity markets wavered and bond yields fell as investors sought safe havens. But by the end of the day markets were back in positive territory. Since then, both the Dow Jones Industrial Average and S&P 500 have been hitting record highs, with the former tip-toeing on the threshold of the psychologically significant high-tide mark of 20,000.

US equities are currently trading at a 12 month forward P/E ratio of 17.2 compared with a global average of 16, which suggest they are slightly overvalued going into 2017. Nevertheless, investors have seen no reason not to keep pouring money in. The question now is, are these continued rises sustainable?

At Coutts, we believe that US equity is expensive at current levels and have a broadly neutral exposure, including holdings in our healthcare and energy equity themes. However, we have a positive view on the US economy overall and see only a very low possibility of recession in the next six to 12 months – economic data remains robust, with employment, wages growth and consumer spending all positive, and the prospect of Mr Trump's policies having a positive effect on growth and reflation..

We prefer, therefore, more competitively valued stock markets with exposure to the US economy through trade. Europe, for example, where we are marginally overweight, has a substantial trade surplus with the US. Emerging markets – which tend to be net exporters to developed markets – could also do well from a stronger US dollar and thriving consumer economy.

As ever, investing for economic growth is not just a matter of investing directly in the home market. In line with our investment principles, we look to develop a broader understanding of how economic trends affect the global investment picture and find the best ways to take advantage of them.

| | |
| --- | --- |
| US | - |
| UK | = |
| Europe | + |
| Japan | + |
| Emerging markets | + |

The outlook for global equities continues to be positive, supported by a strong US economy and a moderating of negative sentiment following the outcome of the US presidential election. US incomes continue to rise at a modest pace, contributing to consumer spending and growth. President-elect Trump's plans for cutting taxes and spending on infrastructure could also reinforce domestic growth longer-term. However, we see US equities as highly valued.

There is increasing sentiment that UK equities will generally stay buoyant, largely against a backdrop of healthy retail and jobs data. While fears of a post-Brexit recession continue to fade, some political uncertainty remains as we await UK negotiations on exiting the EU.

We have taken some profits in global equities that have benefited from sterling weakness and redeployed the proceeds into assets denominated in sterling, which we believe will benefit as sterling recovers from its historically low level.

Within international equities, we favour Europe and Japan on relatively attractive valuations compared to other major markets. In this regard, Europe has what we see as superior earnings growth potential, while we view Japan as all about quality earnings and robust company management.

| | |
| --- | --- |
| Government | - |
| Investment grade | - |
| High yield | + |
| Emerging market debt | = |

Our general view of bonds versus equities is that the latter provide the potential for better long-term returns. Although bonds have attractive diversification qualities, we are cautious on government bonds, believing long term returns could be poor and vulnerable to rising interest rates and inflation. There is a strong expectation that the US Federal Reserve will hike rates at its mid-December meeting, while a UK rate rise remains less certain given a more fragile post-Brexit environment.

We favour quality corporate bonds, both investment grade and high yield, which can provide attractive yields relative to government debt and are overly discounting the risk of a global recession.

ALTERNATIVES
EQUITY THEMES
Commodities
-
Energy
+
Absolute Return
+
Technology
+
Property
+
Banks
+
Dividend Income
+
Healthcare
+

We are modestly underweight commodities, and in particular we see limited upside for gold. Despite a recent agreement among the OPEC nations to reduce oil production beginning 2017, we still see oversupply as an issue while demand is growing slowly.

While we see some headwinds within UK commercial property, and the weak post-Brexit sentiment has yet to abate, our positive view towards this attractive sector remains. Economic growth continues to be supportive and Brexit risks do appear to be priced in. In this regard we are maintaining our property overweight.

Alternative asset types with a low or negative correlation to equities can help mitigate the risk of large falls in equity markets and continue to be attractive in our view. For example, absolute return strategies, which we favour, have the potential to make money in most market environments.
IMPORTANT INFORMATION
This webpage is produced by Coutts for information purposes only and for the sole use of the recipient and may not be reproduced in part or full without the prior permission of Coutts.
The value of investments, and the income from them, can go down as well as up, and you may not recover the amount of your original investment.
Past performance should not be taken as a guide to future performance.
In the case of some investments, they may be illiquid and there may be no recognised market for them and it may therefore be difficult for you to deal in them or obtain reliable information about their value or the extent of the risks to which they are exposed. Where an investment involves exposure to a foreign currency, changes in rates of exchange may cause the value of the investment, and the income from it, to go up or down. Investments in emerging markets are subject to certain special risks, which include, for example, a certain degree of political instability, relatively unpredictable financial market trends and economic growth patterns, a financial market that is still in the development stage and a weak economy.
The information in this webpage is not intended as an offer or solicitation to buy or sell securities or any other investment or banking product, nor does it constitute a personal recommendation. Nothing in this material constitutes investment, legal, credit, accounting or tax advice, or a representation that any investment or strategy is suitable or appropriate to your individual circumstances, or otherwise constitutes a personal recommendation to you.
The information in this webpage is believed to be correct but cannot be guaranteed. Any opinion or forecast constitutes our judgment as at the date of issue and is subject to change without notice. The analysis contained in this document has been procured, and may have been acted upon, by Coutts and connected companies for their own purposes, and the results are being made available to you on this understanding. To the extent permitted by law and without being inconsistent with any applicable regulation, neither Coutts nor any connected company accepts responsibility for any direct or indirect or consequential loss suffered by you or any other person as a result of your acting, or deciding not to act, in reliance upon such information, opinions and analysis.
This document has been produced by Financial Advice & Investment Solutions at Coutts and does not constitute investment research. Neither this document nor any copy thereof may be sent to or taken into the United States or distributed in the United States or to a US person. In certain other jurisdictions, the distribution may be restricted by local law or regulation.
Wealth division of Royal Bank of Scotland Group.
Coutts & Co. Registered in England No. 36695. Registered office 440 Strand, London WC2R 0QS. Authorised by the Prudential Regulation Authority and regulated by the Financial Conduct Authority and the Prudential Regulation Authority.
Innovation
Startup
Economy
Venture Capital
London
Philanthropy
Next Generation
Growth
Banking
Entrepreneurs

29 Oct 2019

We ask five top entrepreneurs to tell us what motivates them in our last article for Coutts Entrepreneurs Month.

Government
Business
Economy
Venture Capital
London
Growth
Entrepreneurs
UK
Brexit

15 Oct 2019

As part of our series of articles for Coutts Entrepreneur Month, we speak to Business Growth Fund CEO Stephen Welton. His organisation has invested in almost 300 UK businesses in the last eight years.

Markets
Europe
Sterling
US
Economy
Portfolio
Growth
Investments
Banking
Brexit
Government
Foreign Exchange
Equities
Bank of England
UK Election
Interest Rates
Fund
Insight
Currency
London
Bonds
Politics
International
Dollar

06 Sep 2019

Our latest monthly investment update examines the consequences of the UK parliament shutdown and US-China trade war, and gives our view on recent talk of a potential recession.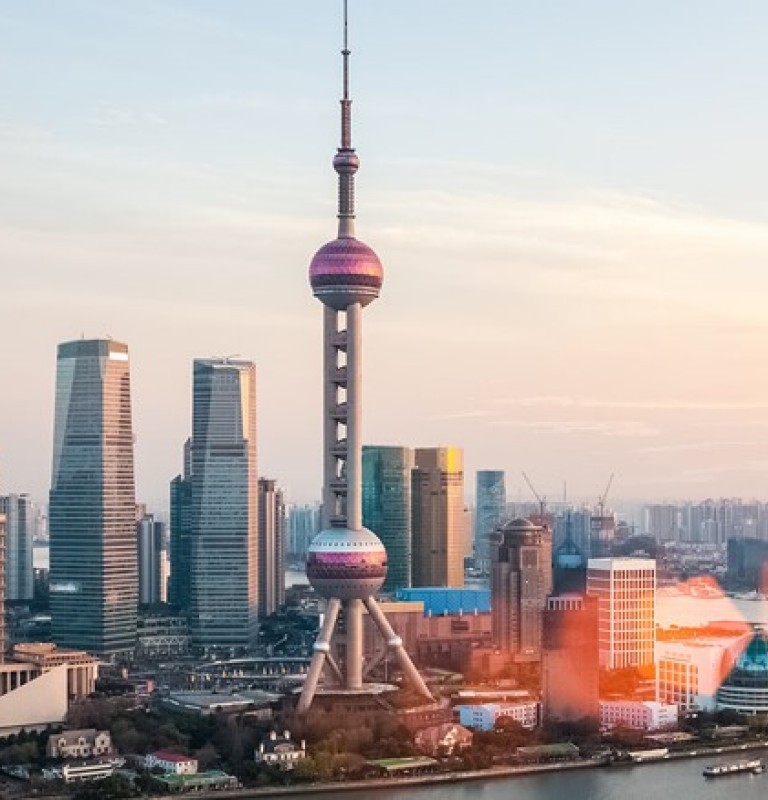 08 Apr 2020
Our latest quarterly investment update looks at how the coronavirus outbreak is reshaping the economic landscape
Insight
Investments
Investment
Bonds
Equities
Economy
Lending
Emerging Markets

27 Mar 2020
How will the coronavirus outbreak affect the demand for residential and commercial property.
Investments
Economy
Investment
Politics
Landlord

20 Mar 2020
When will the market turmoil from the coronavirus come to an end? We can see some clues in what's been happening in China.
Investments
Economy
Investment
Asia