Healthcare has been a hot topic in recent months, playing a key role in the US presidential campaign and forming one of Trump's main legislative priorities. Beyond politics, changing demographics and technology are impacting the industry, which continues to offer attractive investment opportunities.
After taking power in January, President Trump announced that one of his first priorities was to "repeal and replace" as much of Barack Obama's Affordable Care Act (ACA) 2010, otherwise known as Obamacare, as possible. However, "Trumpcare" fell at the first hurdle when it failed to gain enough support from Republicans to pass Congress.
In its original form, Trump's American Health Care Act aimed to introduce tax credits to help people buy insurance; remove limits on healthcare savings; lift fines for the uninsured; allow insurance companies to set their own prices; and cut women's healthcare services. It remains to be seen whether the Republican Party will be able to overcome internal differences to agree on a more palatable deal.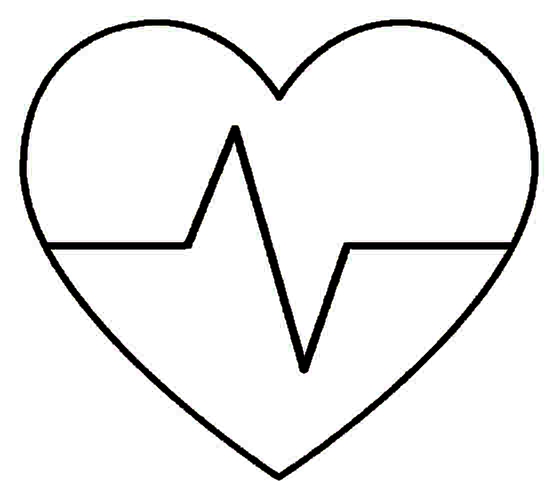 Following news of the defeat, the stock market rally that began after Trump's election win began to falter, as investors grew increasingly concerned about the president's ability to fulfil his campaign pledges. However, share prices of hospital and healthcare providers rose as fears dissipated that patients would lose their insurance and access to healthcare services under Trumpcare.
The healthcare sector, particularly pharmaceuticals, is traditionally policy-sensitive in the US. In this regard, ongoing uncertainty over Trump's plans to reduce drug prices and the possible implications of his protectionist stance on trade have fueled this sensitivity. The US pharmaceutical industry relies heavily on foreign sales and manufacturing, and intellectual property protection could also be affected by a pullback of free trade.
Adapting to demographic changes
However, we believe the industry would be able to withstand any Trump-imposed tariffs and so remain positive on US healthcare equities. The sector offers attractive and consistent revenue and earnings as well as long-term demographic and demand tailwinds.
"The healthcare sector, particularly pharmaceuticals, is traditionally policy-sensitive in the US"
The global population is increasing and people are living for longer. According to the UN, the world's population is expected to increase by one billion by 2025, with 300 million of those people expected to be aged 65 or older. This ageing population is driving demand for additional healthcare resources and better services.
In addition, the rise of the middle class, coupled with deindustrialization, has been a prominent theme in developing countries. As the rate of urbanisation picks up, sedentary lifestyles have become more common. This trend is increasing levels of obesity, diabetes and other conditions that are adding pressure on healthcare providers.
A healthy outlook
As demand for healthcare resources increases, so will the need for innovation. There is likely to be more public and private sector collaboration as well as a growing overlap between healthcare and other industries including technology, retail and telecommunications.
The shift towards digital healthcare is already playing an important role by encouraging efficiency in established processes for providers such as the NHS. The rise of smartphones has improved access to services, while the use of devices that can track and monitor patients remotely is also increasing. Meanwhile, the trend of personal health and wellness mobile apps can potentially lead to people having more healthy and active lifestyles, though conclusive evidence for this is has still yet to arrive.
"As demand for healthcare resources increases, so will the need for innovation"
The future is bright. Advanced technologies, including artificial intelligence, are also making their mark on the healthcare sector, broadening the scope for investment opportunities. For example: DeepMind, a UK artificial intelligence company acquired by Google in 2014 is already being utilised by the NHS for the provision of eye care, and IBM's Watson supercomputer is playing a key role in cancer diagnostics around the world.
The focus is shifting from the existing reactive healthcare approach to a more proactive, preventative one with the help of technologies such as genetic sequencing. Further advances in 3D printed prosthetics and hearing aids have become a reality, while the ability to print new organs and pharmaceutical drugs are in development.
As technology progresses and new healthcare options become available, the sector is becoming more consumer-centric. Patients are starting to take a more active role in their own care and healthcare companies are altering their strategy to cater to these consumers. As firms continue to adapt to shifting demographic trends, evolving technologies and changing consumer habits, we believe the sector offers compelling opportunities for long-term investment returns.
Philanthropy
Insight
Coutts Institute

28 Apr 2017

Philanthropy can be the 'risk capital' or 'creative capital' that society depends upon to fund innovative solutions to pressing social or environmental issues. In our Million Dollar Donors Report, interviewees shared their insights on their attitudes towards risk and why taking informed risks is a key to their success.

General news
News
Coutts Investments

26 Apr 2017

Coutts explores the investment opportunities offered by Europe's smaller companies sector, which offers attractive valuations.

Coutts
Proposition
News
Banking

25 Apr 2017

Professionals working long hours in the City often find they have no time to manage their own finances.