How Many Millionaires Are There In The UK?
Summary
There are more millionaires than ever before in the UK and only China, the US and Japan have more
3 min
read
Despite anxiety over Britain's short-term financial health, the likelihood that we bump into a millionaire as we go about our daily routine is rising.

Find out more about how Coutts could help with your banking, your lending and your wealth management needs.
A survey released in June 2017 by Boston Consulting Group (BCG) found that around 821,000 households in the UK are millionaires. By the end of 2016 the total wealth of British millionaires had also bloomed – reaching £6.5 trillion, up from £6.1 trillion a year earlier.
The UK now only sits behind the US, China and Japan in the league table of the number of millionaires. Canada displaced Germany from the top five as its citizens were enriched by strong share price performance. Notably, the figures do not include homes, only what are known as investable assets: cash, shares, bonds and pension funds – the amount we could relatively easily get our hands on if we need to invest.
So what has been the catalyst for such millionaire growth? The BCG report attributed the growth in global wealth to "accelerating economic growth and the strong performance of stock markets in many parts of the world." Indeed, those owning shares in UK companies prospered handsomely last year: the FTSE 100 rose 14.43% in 2016, according to the London Stock Exchange.

821k
UK households are millionaires
£6.5
trillion, total wealth of British millionaires in 2016
2/3
of millionaires are self-employed
The long-term wealth effects of holding equities and government bonds compared to cash are evident, with UK shares returning 3.7% a year and UK gilts performing even better, posting 4.5% real investment returns over the past 20 years¹. When we summon the magic of compounding these figures and reinvesting dividends or returns, we can see how these investments can contribute to millionaire growth.
Those who have invested in UK property outside of their main homes have also flourished – whether as buy-to-let landlords or those who buy and then sell on houses. In the 20 years to 2016, average house prices soared 281% across the country, while in London they rose a remarkable 501%². Buy-to-let landlords, in particular, have thrived: typically earning over 14 times the initial sum invested over that timeframe.
While the merits of long-term investing are empirical, what are other popular routes to attain millionaire status? A high-earning job is one option. In 2016 consulting firm Capgemini asked a panel of experts which industries they believed might be best placed to create future millionaires.³ The survey – unsurprisingly – found that financial services, technology and healthcare were the three sectors most likely to meet that goal.

Become a Client
When you become a client of Coutts, you will be part of an exclusive network.
Discover more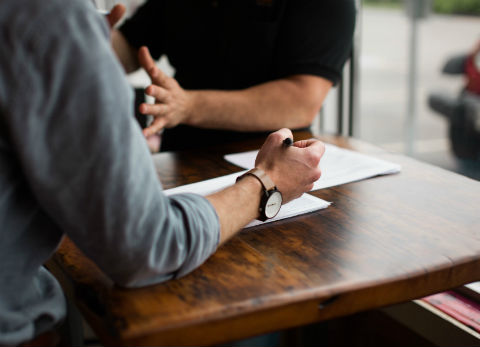 Coutts Wealth Management
With an in-depth understanding of the intricacies of wealth, every aspect of our advice is tailored to your unique requirements.
Consistently earning a strong income and investing wisely are well-furrowed channels for growing wealth, but being self-employed is statistically the best way of becoming a millionaire. Thomas Stanley and William Danko summarised more than 20 years of research in their book, The Millionaire Next Door. Among their findings they discovered that two-thirds of people who are millionaires are self-employed and business owners are four times more likely to become a millionaire compared to those who work for others.
Yet the authors dismiss the notion of shortcuts or an easy path to significant wealth – it seems there is little substitute for self-discipline, sacrifice and hard work.
While the first challenge for many people may be to accumulate personal wealth, the second and arguably most difficult challenge is to manage it for the long term; to enable them to meet their financial needs, and to allow them to realise their hopes for the future.
¹ Barclays Equity Gilt Study 2017
² Nationwide house price index
Key Takeaways
The number of wealthy people in the UK is on the increase and these people require specialist financial expertise. Coutts understands that no two clients are the same and neither are their hopes and aspirations for the future.

Coutts Wealth Management
With a reputation for managing the financial needs of exceptional people, Coutts unique approach to wealth management centres on objective and pertinent advice, driven by intelligent and trusted relationships.
Discover more about Coutts Wealth Management