Cyber Crime - Is Your Business Vulnerable?
Summary
With some small businesses coming under cyber attack 1,000 times a day, how can they fight back?
3 min
read
When people think of cyber-attacks they are likely to picture the chaos experienced by some of the largest global organisations in recent years.

The NHS, JP Morgan and Sony have been the victims of attacks ranging from phishing and hacking scams to steal data or passwords, to malware and ransomware where systems are locked until cash is paid to cyber criminals.
With the spotlight firmly on cyber security, Coutts has embedded it firmly into its digital agenda. "Our client's security and the security of their businesses is our number one priority" explains Lalit Sharma, Head of Digital Delivery at Coutts, "but this doesn't mean that our clients need to suffer a more difficult or less convenient user experience". CouttsID has been a prime example of how Coutts has married security and simplicity into one seamless experience, "CouttsID provides all of our clients, including our SME and business owners, with a simple and highly secure way to use Coutts Online".
It is not just large companies that are exposed to cyber-attacks. Many of our clients are small and medium-sized enterprises (SMEs), which are increasingly vulnerable. According to analysis from telecoms specialists Beaming, small and medium sized companies faced a startling 230,000 cyber attacks each during 2016. These attacks cost UK businesses over £34bn last year.

"SMEs face different types of threat," explains Anthony Young, partner at cyber security group Bridewell Consulting. "As a supplier for FTSE 100 companies or central government departments they can be deliberately targeted by cyber criminals to gain information. They believe that because SMEs don't have the budget, security systems or the IT teams of the largest firms they can more easily gain access to the data by attacking them."

Another threat comes from random untargeted attacks. "These could be teenage hackers in their bedrooms just playing around. They don't really care who they go after, they are just looking for easy targets to paralyse their websites or find data they can sell," Anthony explains. "Organised crime also does not care who they go after but again see SMEs as more likely to click on ransomware links or respond to phishing emails."
Beaming, in its analysis, said cyber criminals were also increasingly targeting Internet of Things (IoT) connected devices such as networked security cameras and building control systems. "Everyone wants an app or IoT device now but we don't think about how secure they are," says Anthony. "You need to ensure that these devices are not connected to other parts of your network such as customer or financial data you want to protect. You need firewalls in place as a layer of defence."

Become a Client
When you become a client of Coutts, you will be part of an exclusive network.
Discover more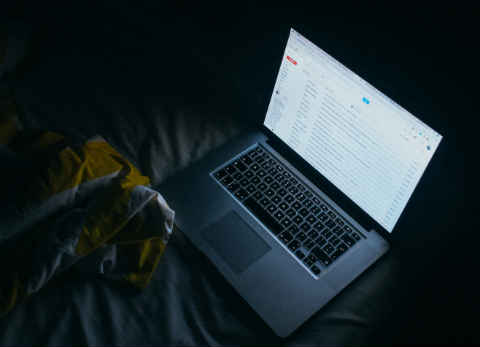 CouttsID
A UK banking first, CouttsID has been designed to maximise your security and protection.

What else can SMEs do to protect themselves? Anthony urges them to get the security basics right. That includes setting up standard user accounts on their computers so that if their systems are hacked the criminal does not have administrator privileges and can't access any data.

"Don't use the same passwords across each system, use different identification methods; two-factor identification if possible. Encrypt your IP or client list data so only you have access to it," he adds. "Firewalls and anti-malware software are no-brainers as is training staff not to click on spam emails and to ensure the protection of their Bring Your Own Devices when logging on to wi-fi in a café."
Companies should also carry out a vulnerability scanning of their systems, consider keeping data 'offsite' in the cloud and keep up to date with cyber threat bulletins from organisations such as the National Cyber Security Centre. "The threat is real but don't be scared," Anthony says. "You can strengthen your systems and processes to protect your core data without breaking the bank. Find the level of security which is proportionate for your business."
Key Takeaways
Small and medium-sized companies came under cyber-attack, on average, 230,000 times each during 2016, according to one recent report. As the threat increases, businesses should take steps to protect themselves.

Coutts Digital
Coutts award-winning approach to digital centres on choice. Our largest touch-point, we connect clients to their advisers and our services through an innovative combination of channels that are designed to suit them, wherever they are, at every stage of their wealth and professional journey.
Discover More About Coutts Digital