Market Update
Although stock markets lacked clear direction for much of October, there was a pickup in volatility and mergers & acquisitions. This includes the largest media merger in years with telecoms giant AT&T paying $85 billion for Time Warner.
Global equities, as measured by the MSCI All Countries World index, posted a loss of 0.7% over the month, although continued weakness in sterling translated this into a 4.6%gain for UK-based investors. The FTSE 100 was a notable exception to the weakness in equities, posting an 0.9% gain, led by large multinationals whose overseas revenues have benefited from sterling weakness. Meanwhile, the Barclays gilt index fell 4.1% as UK economic growth proved resilient in the third quarter and UK inflation picked up noticeably.
While the UK economy is proving stronger then many expected after Brexit, sterling's fall combined with rising oil prices to push up consumer inflation, which rose to 1% in September from 0.6% in August.
Annualised growth in UK and US gross domestic product was a healthy 2.3% and 2.9%, respectively, over the third quarter, while corporate earnings season in the US was also off to a strong start at the time of writing. With roughly half of the companies in the S&P 500 having reported, about three-quarters have beaten expectations and earnings are up by around 2% from a year earlier. Notably, many large US banks saw income soar from bond trading as investors repositioned themselves in anticipation of higher interest rates and uncertainty over Brexit.
In a typical balanced portfolio, we remain modestly overweight equities based on a cautiously optimistic outlook for global markets and economic growth. Valuations on government bonds remain unattractive, and we have implemented a significant overweight exposure to alternatives, largely at the expense of government bonds.
This has substantially reduced our previously high cash weightings in client portfolios, from about 9% to 3% in a typical balanced portfolio. These strategies should have limited correlation to equity markets, providing diversification benefits while also offering higher potential returns than government bonds.
Developed and Emerging Equity Markets

Equity Markets Performance

Performance
As of: 31-Oct-16
Current
-1M
-3M
YTD
15
Developed Equity (MSCI)
1,297
-0.6
0.1
3.9
2.6
FTSE All Share
3,768
0.6
4.2
13.0
1.0
FTSE 100
6,954
1.0
4.6
15.3
-1.3
S&P 500
2,126
-1.8
-1.7
5.9
1.4
Nasdaq Composite
5,189
-2.3
0.8
4.7
7.0
DJ EuroStoxx
329
1.2
2.5
-1.6
11.1
Nikkei 225
17,425
5.9
6.0
-6.8
11
Hang Seng
22,935
-1.4
5.6
6.0
-3.9
Emerging Equity (MSCI)
48,817
0.6
3.9
12.3
-5.4
BRIC (MSCI)
533
0.7
6.8
13.0
-5.3
Source: Datastream
Performance shown as % total return in local currency terms

Performance
As of: 31-Oct-16
10-Year Yield*
-1M
-3M
YTD
15
US Treasuries
1.61
-1.3
-2.4
1.9
-1.6
UK Gilts
0.76
-4.5
-3.9
8.1
-2.3
Eurozone Government Bonds
-0.19
-1.4
-1.1
2.7
3.4
US Investment Grade
-1.2
-2.1
4.7
-5.6
US High Yield
-0.2
1.8
11.5
-10.1
Emerging Market
-1.2
1.3
10.5
20.6
Source: Barclays indices; Datastream

*current yield on benchmark 10-year Treasury, gilt and bund respectively

Performance shown as % total return in local currency terms

Performance (%, dollar)
As of: 31-Oct-16
Current
-1M
-3M
YTD
15
Commodities (TR)
171.5
-0.5
0.8
8.3
-24.7
Brent Oil Price (Spot)
46.7
-3.0
12.7
28.2
-33.5
Gold Bullion (Spot)
1274
-3.6
-5.6
19.9
-10.5
Industrial Metals (TR)
208.7
1.3
2.2
14.5
-26.9
Source: Datastream

Inflation & Interest Rates
Current Inflation (%)
Interest Rate Forecasts (%)
Rate Announcement
Current
Nov
Dec '16
Next Date
United States
0.8
0.50
0.50
0.75
14-Dec
United Kingdom
0.6
0.25
0.25
0.25
03-Nov
Eurozone
0.2
0.00
0.00
0.00
08-Dec
Japan
-0.5
-0.10
-0.10
-0.10
20-Dec

Faster UK inflation: a sprint not a marathon

UK inflation jumped to 1.0% in September from 0.6% the previous month, and we see it accelerating past the Bank of England's (BoE's) 2.0% target over the first half of 2017, fuelled by rising import and energy prices. But we see these temporary drivers fading against the backdrop of modest global economic growth, inflation eventually coming back down to target and the BoE keeping interest rates at their record lows. Essentially, they will look through these temporary factors, as in 2012.

We see UK inflation peaking at about 3-4% in the next 12 to 18 months. But given the temporary nature of the current inflationary pressures, we believe UK interest rates will be on hold for the foreseeable future.

Sustained price rises tend to be associated with accelerating growth, and are usually driven by rising employment, wages and consumer demand. While UK unemployment is at its lowest in a decade and retail sales have also remained strong, the overall economy is slowing, wage inflation is very modest and Brexit uncertainties could limit business investment and job growth in the coming months.

More generally, despite recent strong data, a survey by Deloitte in September showed 90% of large companies have scaled back plans for investment and hiring in the coming year. Retail sales growth was partly fuelled by tourists taking advantage of the falling pound to pick up luxury goods cheaply, but we see sterling eventually moving back toward its longer-term average over the next 12-18 months which will dampen this effect.

Finding alternatives

In many ways, the current investment environment is unlike any seen before. With interest rates and inflation at historic and sustained lows, and central bank asset purchases helping to drive prices ever higher, investors are having to look beyond the traditional mix of equities and bonds for decent and sustainable returns.

In the continuing search for good long-term risk-adjusted returns, we have been adding what are known as 'alternative' investment strategies to client portfolios. Alternative strategies may not always be the most lucrative ways of investing, but they provide some useful benefits.

Firstly, the strategies we are primarily targeting usually have a low correlation with equities. This means that when equity prices are falling, alternative strategies can deliver positive returns. In addition, many alternatives can offer better income than those currently on offer from bonds.

For example, the annual yield on a 10-year inflation-linked gilt bond is currently -2%; you are legally guaranteed to lose 2% a year in real terms if you hold these bonds to maturity, eventually losing 22% in total. By comparison, one of the alternative strategies we hold, the Euro Stoxx Dividend Futures Tracker Note, currently pays an annual income of 1.6%, with potential for capital (price) gains as well.

Some alternative strategies we currently invest in:

Trend-following – these strategies aim to exploit price trends in particular markets, benefiting from sustained moves in either direction. Trend-following strategies can therefore deliver positive returns when other assets are falling.
Market neutral – these strategies aim to deliver positive returns regardless of whether the markets they invest in are rising or falling. A key feature is that they take particular measures to reduce the magnitude of ups and downs and can deliver more stable returns during times of high market volatility.
Global macro – these strategies base investment decisions on the managers' assessment of the economic and political circumstances of different countries. Specific funds can seek to exploit different types of macro-economic driver.
Structural/opportunistic – look for inefficiencies in markets or persistent structural factors that provide investment opportunities.

Some examples held in client portfolios*

FUND
STRATEGY TYPE
DESCRIPTION
Nomura Cross Asset Momentum
Trend/momentum
Applies computer models to systematically exploit trends across several asset classes
AQR Style Premia
Market neutral
Systematically accesses the returns of proven investment styles across different asset classes
BMO (F&C) Global Market Neutral
Market neutral
Systematically accesses the returns of proven investment styles across global equities
JP Morgan Global Opportunities
Global Macro
Exploits inefficiencies across global markets using a diversified multi-strategy approach
Euro (Stoxx) Dividend Futures Tracker Note
Structural/opportunistic
Uses futures contracts to access dividend income and persistent inefficiencies in the pricing of dividends in European equity markets
*Some of these strategies may not be held in certain portfolios

| | |
| --- | --- |
| US | - |
| UK | = |
| Europe | + |
| Japan | + |
| Emerging markets | + |

Our outlook for global equities remains broadly positive, based partly on our view that robust US demand and spending will continue to support global growth and earnings. In the UK, the internationally-focused FTSE 100 has stayed buoyant following its post Brexit recovery as investors anticipate a boost to overseas revenues from sterling weakness.

We have taken advantage, though, of the recent strong run in global equities to take some profits and reduce our pro-equity position further. By early September, for example, the MSCI World index was up nearly 20% from its February low.

Within equities, we continue to favour Europe and Japan, given their relatively attractive valuations compared to other major markets. Both also have more encouraging profit outlooks, coupled in Europe with signs of recovering economic growth and company profitability.

| | |
| --- | --- |
| Government | - |
| Investment grade | + |
| High yield | + |
| Emerging market debt | = |

While expectations for interest rates remain lower for longer across the major markets, we still see government bonds as generally expensive. The EU referendum result pushed aside any chance of UK rate rises in the near future, and we believe monetary policy is likely to remain loose for a long time. The US Federal Reserve, meanwhile, has indicated that a rate rise may be on the cards late in 2016, although the pace of further rises is likely to be slower than anticipated earlier in the year.

At the height of the sell-off in risk assets in February, investment-grade bonds (higher credit quality) – led by the bonds of financial institutions – were pricing in a global recession, which we still see as unlikely in the near future. At the time, we added to holdings in financial debt and investment-grade bonds in general. These positions have performed well, and continue to offer attractive additional yields relative to government bonds, providing more than adequate compensation, in our view, against the risk of default.

ALTERNATIVES
EQUITY THEMES
Commodities
=
Energy
+
Absolute Return
+
Technology
+
Property
+
Banks
=
Dividend Income
+

We have maintained a neutral stance on oil prices, which continue to be volatile. We still see oversupply as a problem while demand is growing slowly.

UK commercial property took a major blow after the EU referendum, fuelled by fears of multinationals leaving the UK due to their access to EU markets being cut off. Some funds were forced to suspend redemptions temporarily and many marked their assets down, though most have now recovered much of their lost ground. While the sector faces some headwinds, we believe these fears are exaggerated and that UK property remains a desirable asset globally, and are holding on to our positions.

We continue to look out for bond-like alternative assets that have a low or negative correlation to equities and can mitigate the risk of large falls in equity markets. Some examples already in our portfolios are absolute return strategies, which have the potential to make money through most market environments, and strategies for gaining exposure to dividend income while minimising correlations with price moves in equities.
IMPORTANT INFORMATION
This webpage is produced by Coutts for information purposes only and for the sole use of the recipient and may not be reproduced in part or full without the prior permission of Coutts.
The value of investments, and the income from them, can go down as well as up, and you may not recover the amount of your original investment.
Past performance should not be taken as a guide to future performance.
In the case of some investments, they may be illiquid and there may be no recognised market for them and it may therefore be difficult for you to deal in them or obtain reliable information about their value or the extent of the risks to which they are exposed. Where an investment involves exposure to a foreign currency, changes in rates of exchange may cause the value of the investment, and the income from it, to go up or down. Investments in emerging markets are subject to certain special risks, which include, for example, a certain degree of political instability, relatively unpredictable financial market trends and economic growth patterns, a financial market that is still in the development stage and a weak economy.
The information in this webpage is not intended as an offer or solicitation to buy or sell securities or any other investment or banking product, nor does it constitute a personal recommendation. Nothing in this material constitutes investment, legal, credit, accounting or tax advice, or a representation that any investment or strategy is suitable or appropriate to your individual circumstances, or otherwise constitutes a personal recommendation to you.
The information in this webpage is believed to be correct but cannot be guaranteed. Any opinion or forecast constitutes our judgment as at the date of issue and is subject to change without notice. The analysis contained in this document has been procured, and may have been acted upon, by Coutts and connected companies for their own purposes, and the results are being made available to you on this understanding. To the extent permitted by law and without being inconsistent with any applicable regulation, neither Coutts nor any connected company accepts responsibility for any direct or indirect or consequential loss suffered by you or any other person as a result of your acting, or deciding not to act, in reliance upon such information, opinions and analysis.
This document has been produced by Financial Advice & Investment Solutions at Coutts and does not constitute investment research. Neither this document nor any copy thereof may be sent to or taken into the United States or distributed in the United States or to a US person. In certain other jurisdictions, the distribution may be restricted by local law or regulation.
Wealth division of Royal Bank of Scotland Group.
Coutts & Co. Registered in England No. 36695. Registered office 440 Strand, London WC2R 0QS. Authorised by the Prudential Regulation Authority and regulated by the Financial Conduct Authority and the Prudential Regulation Authority.
Innovation
Startup
Economy
Venture Capital
London
Philanthropy
Next Generation
Growth
Banking
Entrepreneurs

29 Oct 2019

We ask five top entrepreneurs to tell us what motivates them in our last article for Coutts Entrepreneurs Month.

Government
Business
Economy
Venture Capital
London
Growth
Entrepreneurs
UK
Brexit

15 Oct 2019

As part of our series of articles for Coutts Entrepreneur Month, we speak to Business Growth Fund CEO Stephen Welton. His organisation has invested in almost 300 UK businesses in the last eight years.

Markets
Europe
Sterling
US
Economy
Portfolio
Growth
Investments
Banking
Brexit
Government
Foreign Exchange
Equities
Bank of England
UK Election
Interest Rates
Fund
Insight
Currency
London
Bonds
Politics
International
Dollar

06 Sep 2019

Our latest monthly investment update examines the consequences of the UK parliament shutdown and US-China trade war, and gives our view on recent talk of a potential recession.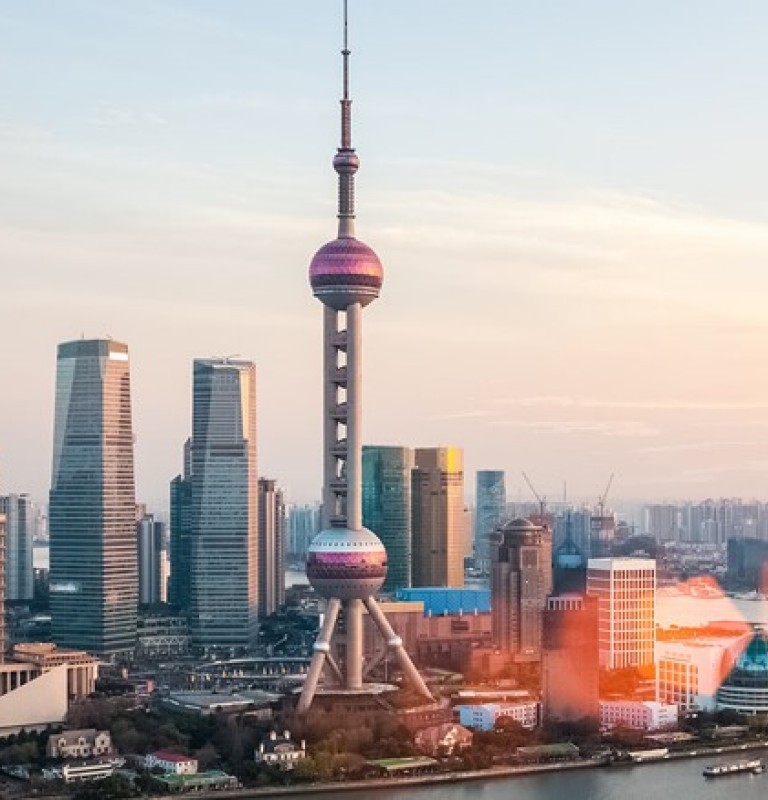 08 Apr 2020
Our latest quarterly investment update looks at how the coronavirus outbreak is reshaping the economic landscape
Insight
Investments
Investment
Bonds
Equities
Economy
Lending
Emerging Markets

27 Mar 2020
How will the coronavirus outbreak affect the demand for residential and commercial property.
Investments
Economy
Investment
Politics
Landlord

20 Mar 2020
When will the market turmoil from the coronavirus come to an end? We can see some clues in what's been happening in China.
Investments
Economy
Investment
Asia