An interview with Suzi Heybourne, The Magdalene Group
"Our services are effective in engaging with women and girls to build trusted relationships, whilst also understanding the nature of sexual violence and abuse."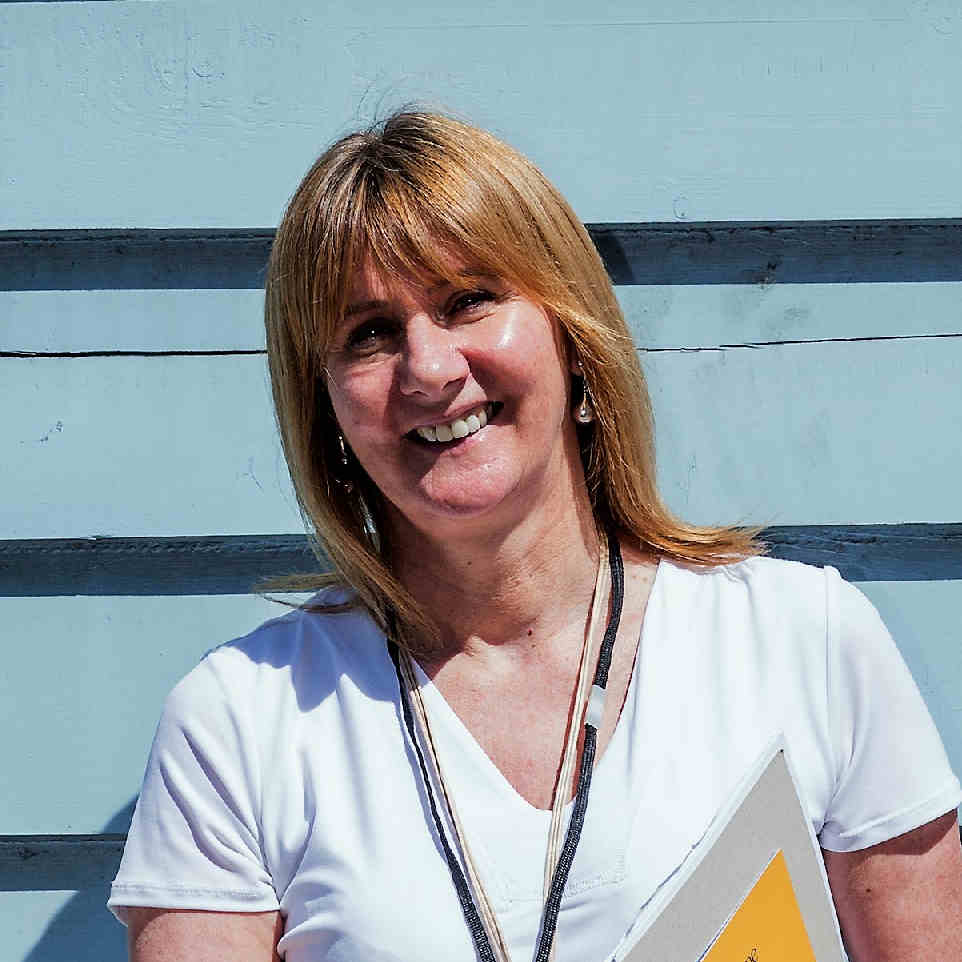 This charity is supported by the Coutts Foundation, an independent corporate foundation supported by Coutts.

Suzi Heybourne

Suzi has worked in the charitable sector for 25 years, driven by a belief that life can be harder for many people through issues such as poverty, prejudice, mental health problems and domestic violence. She joined The Magdalene Group in 2001 and was struck by how hidden the lives of sex workers were, and how few of them accessed services that could help address the issues they were experiencing. As CEO, she has set out to introduce innovative ways to engage and improve the lives of women and girls affected by sexual exploitation and coercion.
What attracted you to working at the Magdalene Group?
The Magdalene Group has a great history in working with the most excluded women. I have a strong respect and love of women, and wanted to ensure that quality of life is accessible for all, and that women who have additional issues are supported to enjoy their everyday lives.
Our services are effective in engaging with women and girls to build trusted relationships, whilst also understanding the nature of sexual violence and abuse. We provide advocacy and support to help them access services that can meet their needs. We offer personalised and specialist support to sex working women, victims of sexual exploitation, trafficking and coercion, and help find routes out for women who want to move on.
What are the key issues your organisation is tackling?
Women with complex and multiple needs are getting left further and further behind. They are commonly labelled as 'having challenging behaviour', when the focus should actually be on the barriers they encounter when they 'challenge' established ways of working. We are adopting a trauma informed approach, building upon the trusted relationships we have to ensure that the women who access services do not have to keep telling their story over and over again. Strong, persistent advocacy on behalf of the women we support is a key issue for The Magdalene Group.
what achievement are you most proud of?
Based on our longstanding experience with the exploitation of women we were the first to recognise that young girls who understood themselves to be in relationships with their 'boyfriend' were actually being used, coerced and exploited. We established a countywide service to address what we now nationally recognise as child sexual exploitation – making sure there were clear pathways to support and that the different services all worked together better. This is significant in breaking the cycle of sexual violence and abuse.
What are the ambitions for the coming year?
Last year we established a housing project for young girls who were vulnerable to sexual exploitation. Our aim is to provide a welcoming, nurturing home whilst living in a community setting, where they can learn to manage risk and receive specialist support. This has been a challenge but we aim to establish further housing in the coming year for young women aged 16 to18 as they transition into adulthood.
Given the spotlight that has been shone on gender equality, what in your view are the key challenges or opportunities currently faced by women and girls in the UK?
We work with the most vulnerable and marginalised women and young people, and still witness the long-lasting impact of gender-based violence and exploitation. We often see that this results in the criminalisation of women, and their experience continues to perpetuate this hostile culture.
At this time the women's sector is giving women and girls from all backgrounds a voice and a platform for change, but those that are hidden and face multiple disadvantages are still misunderstood within society. It's vital that we all work together to ensure that they too have a voice.
Key facts about The Magdalene Group:
Mission/purpose: The Magdalene Group will improve the quality of individuals' lives through prevention services and by providing support to women and young people who are affected by sexual exploitation and coercion.
Geographic reach: Norfolk
Average number of people supported: 500 women and girls every year
Year established: 1994
More information: www.magdalenegroup.org