An interview with Pragna Patel, Southall Black Sisters
"Women and girls in the UK and around the world are standing up to violence against women."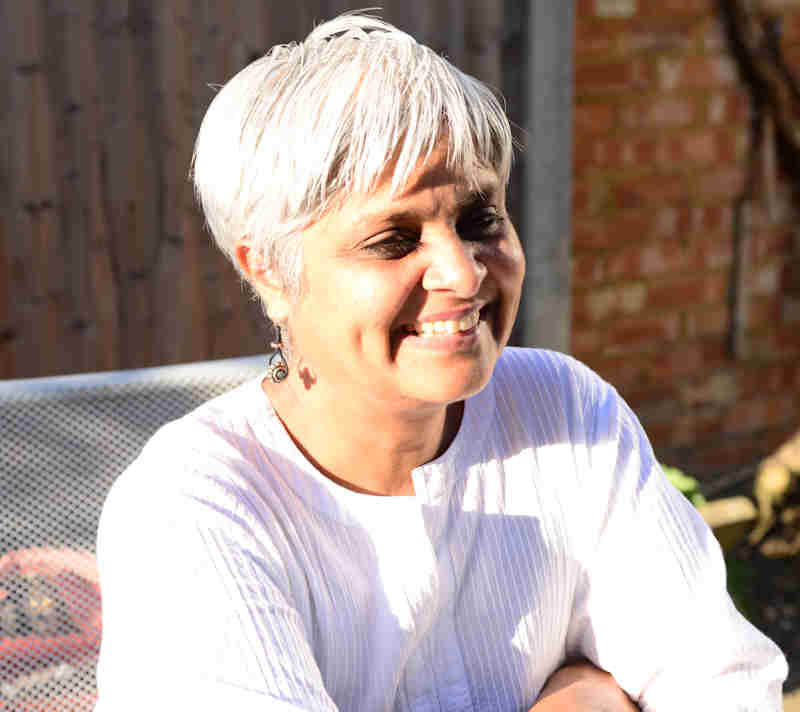 This charity is supported by the Coutts Foundation, an independent corporate foundation supported by Coutts.

Pragna Patel
Pragna Patel is the founder and director of the award-winning Southall Black Sisters (SBS). She joined the organisation in 1981, when it was a grass roots campaigning group, and went on to re-found it as a front-line advice, advocacy and campaigning centre. She has been with the organisation for 37 years.

What inspired you to start Southall Black Sisters?
My formative years in the UK were shaped by the intersecting experiences of patriarchal gender relations in my family and community and economic and racial inequality and discrimination in the wider society. After leaving university, I was determined to work with black and minority ethnic (BME) women to address the multiple forms of inequality that BME women face, and to contribute to shaping a more just and equal society.


What are the key issues your organisation is tackling?
SBS provides advice and advocacy, practical and emotional support as well as undertaking campaigning and policy work. The bulk of our work is directed at assisting BME women and children to assert their fundamental rights and freedoms in the face of their experiences of gender-based violence, marginalisation and inequality.
The issues SBS deals with are very much interrelated. They include: domestic violence, rape, sexual abuse, "honour" crimes, forced marriages, dowry-based violence, homicide and suicide aggravated by domestic violence, domestic servitude and abandonment to countries of origin. These are exacerbated by immigration, mental health, housing problems, and a lack of English-speaking skills and knowledge of the legal and welfare systems.

What achievement are you most proud of?
In 1992, SBS campaigned successfully to challenge the legal definition of provocation in criminal homicide law through the high-profile case of Kiranjit Ahluwalia. In 2007, we were successful in introducing the Forced Marriage (Civil Protection) Act 2007 and were also instrumental in the creation of the Domestic Violence Rule (2002) and the Domestic Violence and Destitution Concession (2008-12), which has enabled thousands of abused migrant women to get away from abuse without fear of deportation and destitution.


What are the ambitions for the coming year?
To continue to facilitate access to justice. This is not simply about access to legal advice and representation. It's also about facilitating fair and equal access to services that help people uphold their legal rights, hold the state to account and achieve fair outcomes. We will continue to help BME women and children get high-quality advice. We will also support and enhance our capacity to undertake campaigning, policy and strategic litigation so we can obtain a more transparent and accountable response from key institutions such as the police, social services and the civil, criminal and immigration legal systems.

Given the spotlight that has been shone on gender equality, what in your view are the key challenges or opportunities currently faced by women and girls in the UK?
This is a troubling moment in our history full of immense challenges. The global impact of austerity and the rise of the far and religious right, racism and xenophobia, are all too visible. But this is also a moment pregnant with opportunities. Women and girls in the UK and around the world are standing up to violence against women. There are thriving and vibrant movements opposing domestic violence, early and forced marriage, sexual harassment in the workplace, honour killings, acid attacks and religious fundamentalism. Their calls for equality of opportunity at every level of society are growing louder and louder. We must not fail them.

Key facts about Southall Black Sisters:
Mission/purpose: SBS's charitable aims and objectives are to help black and minority women overcome poverty, need, distress and hardships, and to campaign on issues that affect them.
Geographic reach: Although based in West London, an area with a large South Asian population, SBS has a national and international reach.
Average number of people supported: On average 3,500 women a year.
Year established: Founded in 1979 (advice and advocacy centre established in 1982)
More information: www.southallblacksisters.org.uk