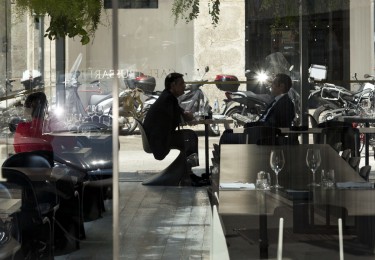 network with
COUTTS connect
Coutts Connect is a networking site designed exclusively for our clients.

Our platform complements our existing programme of events and face-to-face meetings and allows you to draw upon the collective expertise of a successful, well-connected group in a secure online environment. This exclusive new platform is available now and all clients are welcome to join and build upon their existing Coutts network.
Exclusive Networking
Coutts Connect has similar functionality to other social networking sites and allows you to link seamlessly from your LinkedIn account to set up your profile. Browse other members' profiles and create a new activity to start connecting with people.

Sharing Ideas
Coutts Connect allows you to ask the questions you need help with. For example, if you are looking to exit a business others may be able to share their experiences and ideas. Comments can be posted in the group chat area or private messages can be sent between individuals.

Career Opportunities
Advertise positions that might be of interest to other clients, such as a non-executive director post. You can browse other members' profiles and invite relevant people to respond. Coutts Connect takes the hard work out of search by using matching algorithms.

Inspiring Events
Invite relevant and inspiring people to an event you are hosting. The system can recommend people of interest using matching technology. You can choose to make your event private, meaning that only people you invite can view and respond to it.

Connections

Join Coutts Connect to start building relationships and contacts in the Coutts network.

Privacy
The platform provides access to the Coutts network in a private and secure environment.

Anytime Access
Responsive technology enables you to network from your smartphone or tablet on the move.