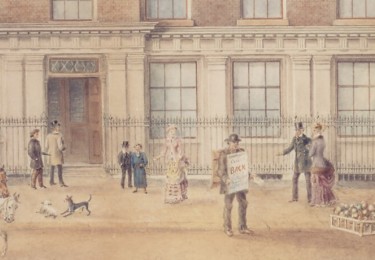 Coutts History
Angela Burdett-Coutts
Philanthropy is in
our DNA
Coutts history of philanthropy began three centuries ago. With one of the most pioneering philanthropists at the heart of our history, it's no wonder we are so passionate about furthering the causes that matter to our clients. From the thriving Coutts Foundation through to the work we undertake to enable global philanthropy, it's clear that the legacy of Angela Burdett-Coutts is very much alive today.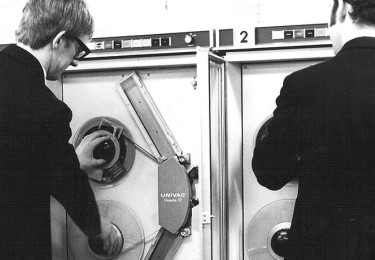 Formidable Energies
into philanthropy
As the granddaughter of Thomas Coutts, Angela Burdett-Coutts inherited a 50% share of the bank. Forbidden by 19th-century social convention from being involved in business, she channelled her formidable energies into philanthropy. Created Baroness in 1871 by Queen Victoria, Burdett-Coutts was the first woman to be ennobled in recognition of her charitable accomplishments and was widely known as the 'Queen of the Poor' for the work she did in London. Charles Dickens, a client of Coutts, was her chaplain for some time and she supported many of his campaigns for social reform.
Burdett-Coutts' most renowned philanthropic work was in east London, where she poured money into redevelopment, particularly in Bethnal Green. As well as building homes for the poor, she was concerned with the supply of fresh water to deprived parts of London, and paid £7,000 to install a drinking fountain in Victoria Park, Hackney. Her philanthropy was as diverse as it was generous. She gave financial support to the wives of soldiers serving in the Crimea, supplied vital equipment to Florence Nightingale to improve nursing hygiene, aided the wounded of the Zulu Wars and supported army hospitals in South Africa.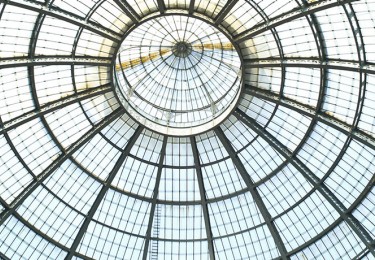 ONE OF THE MOST RADICAL PHILANTHROPISTS OF HER TIME
Angela Burdett-Coutts was one of the most radical philanthropists of her time. One of her major concerns was child labour, and she funded many schools and evening classes, where children from deprived backgrounds could learn skills that would enable them to earn a living. She was one of the first to support cancer research. In 1851, the founder of the Royal Marsden Hospital received an interest-free loan from her to allow him to build the premises. She continued to support this hospital with annual subscriptions of £50.
Burdett-Coutts gave huge sums to relieve poverty in Ireland – in particular the devastating effects of the Great Potato Famine. She funded relief centres where corn, flour, tea and sugar could be bought cheaply and attempted to stimulate the fishing industry by paying for boats and fishing equipment.

The protection of animals and children was another of Burdett-Coutts' concerns. Her father, Sir Francis Burdett, had been the first politician to sponsor the first parliamentary Act against cruelty to animals. She followed his example, and in 1870 was made President of the Ladies' Committee of the Royal Society for the Prevention of Cruelty to Animals. She was also on the committee of the National Society for the Prevention of Cruelty to Children and gave at least two lifeboats in England to the Royal National Lifeboat Institution.
Burdett-Coutts also supported schemes she believed might be of more general benefit to humankind. She funded David Livingstone during his African explorations, and supported Charles Babbage in his work to develop the first computer. The full extent of her philanthropy will never be known, as often her accounts simply record the sum and the description 'Donation'. But as one of the wealthiest women of her time, it is clear that Angela Burdett-Coutts was a significant philanthropist – donating today's equivalent of some £350 million during her lifetime. Coutts is proud of its association with the woman who could be justly described as the 'founding mother of women's philanthropy'.